Summer Series Concludes This Weekend With Almost $6M Gtd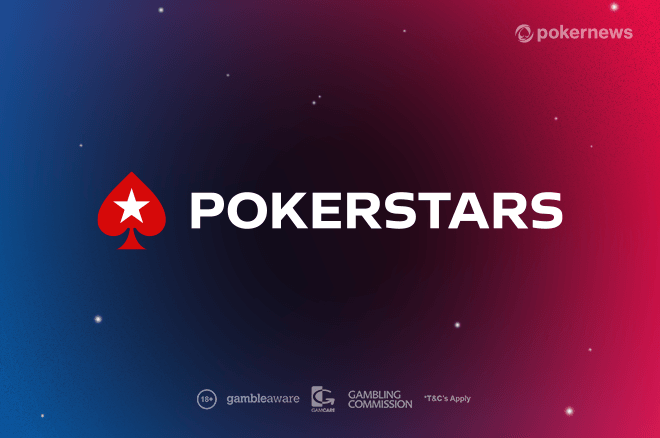 The PokerStars Summer Series concludes this weekend and it looks certain to go out with a bang as PokerStars is guaranteeing more than $5.95 million will be won across the 20 events playing out on June 20-21.
Buy-ins for these final 20 events start as low as $11 and increase up to $5,200, the latter, larger sum reserved for the $500,000 guaranteed High Roller event on June 21.
Two Main Events take place this weekend and they are nothing short of huge; the value in both is immense. Summer Series 144 is the Low edition of the series' Main Events. This tournament only costs $55 to enter, yet PokerStars has slapped a $1 million guarantee on it, meaning it needs 20,000 entries to his the guarantee!
Home Games are now available on your mobile!
The Low Main Event takes place over the course of two days due to the sheer number of anticipated entrants and the slow blind stucture. You sit down with 50,000 chips and play to a 20-minute clock where blinds start at 125/250/30a. Day 1 ends after eight-hours 50-minutes and play resumes at 7:00 p.m. CET on June 22.
A cool $2 million is guaranteed in the Summer Series Main Event High, a tournament costing $530 to enter unless you win your way in via one of the many satellites running round the clock.
Again, this is a two-day event, with everyone on Day 1 sitting down with 100,000-chips and playing to a 20-minute clock that starts with blinds of 200/400/50a. Day 1 ends after the same eight-hours 50-minutes of action and resumes at 7:00 p.m. on June 22.
Up to three re-entries are allowed in the $55 Main Event and two in the $530 Main Event. Both tournaments are PKO events, meaning you win cash prizes for each and every opponent you send to the rail.
It's not only the Main Events that are dripping with value, check out the table below to discover which Summer Series events run on Saturday and Sunday.
Create your free PokerStars account here
The Summer Series Final Weekend Schedule
| Date | Time (CET) | Tournament | Buy-in |
| --- | --- | --- | --- |
| Sat 20 Jun | 2:30 p.m. | Summer Series 132, $65K Gtd | $33 |
| | 4:15 p.m. | Summer Series 133 [Progressive KO], $85K Gtd | $11 |
| | 4:30 p.m. | Summer Series 134 [Afternoon Deep Stack]. $150K Gtd | $55 |
| | 5:30 p.m. | Summer Series 135 [Progressive KO[, $200K Gtd | $109 |
| | 7:00 p.m. | Summer Series 136, $150K Gtd | $215 |
| | 7:30 p.m. | Summer Series 137 [Progressive KO[, $175K Gtd | $22 |
| | 8:00 p.m. | Summer Series 138 [Progressive KO], $125K Gtd | $109 |
| | 10:00 p.m. | Summer Series 139, $65K Gtd | $55 |
| | 11:30 p.m. | Summer Series 140 [Progressive KO], $75K Gtd | $22 |
| Sun 21 Jun | 2:30 p.m. | Summer Series 141 [Sunday Kickoff SE] $200K Gtd | $55 |
| | 4:30 p.m. | Summer Series 142 [Sunday Warm-Up SE], $300K Gtd | $109 |
| | 5:30 p.m. | Summer Series 143, $80K Gtd | $11 |
| | 7:00 p.m. | Summer Series 144 [Progressive KO, Main Event – Low], $1M Gtd | $55 |
| | 7:00 p.m. | Summer Series 145 [Progressive KO, Main Event – High], $2M Gtd | $530 |
| | 7:30 p.m. | Summer Series 167 [High Roller], $500K Gtd | $5,200 |
| | 8:00 p.m. | Summer Series 146 [Sunday Storm SE], $250K Gtd | $11 |
| | 9:15 p.m. | Summer Series 148 [Progressive KO], $225K Gtd | $55 |
| | 10:00 p.m. | Summer Series 149, $85K Gtd | $11 |
| | 11:15 p.m. | Summer Series 150 [Mini Sunday SuperSonic SE], $100K Gtd | $22 |
| Mon 22 Jun | 12:30 a.m. | Summer Series 151 [Progressive KO, Series Wrap-Up], $125K Gtd | $55 |
---
The Stars Group is a majority shareholder in Oddschecker Global Media, the parent company of PokerNews