Seven Great Hands from the Super High Roller Bowl Online Heads Up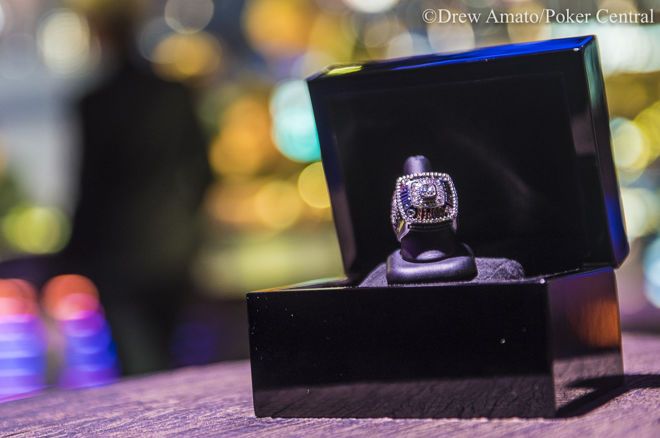 The first online edition of the Super High Roller Bowl wrapped up June 2 on partypoker, and history was made, or at least extended, as Justin Bonomo triumphed yet again for his third SHRB victory.
However, the journey to victory proved as much of a story as the victory itself, for those who tuned in to the final table coverage on partypoker's Twitch channel.
That's because Bonomo had to get through Michael Addamo heads up, and they sparred across two epic hours of play. Huge bluffs, insane hero calls and even a bet of six-times pot on the river. This match had it all, and PokerNews relived the entire thing to bring you the most exciting hands the two played, showcasing the amazing skill of each participant.
1. Addamo Hero Calls an Overbet With Bottom Pair
After starting with a nice lead, Addamo was down to just 2.8 million at 80,000/160,000/20,000. He limped in with


and Bonomo checked his option with


.
The flop brought two checks, leading to a board of




. Bonomo bet 160,000 and Addamo called. The river was the

and Addamo had 2.6 million left. With the pot at 680,000, Bonomo bet about half of his opponent's stack, 1,380,000.
The bet of double the pot was met with a snap-call by Addamo who decided his bottom pair and blockers were good enough to call and was rewarded with the pot.
2. Addamo Gets River Raise Paid With Second Pair
The next level, at 100,000/200,000/25,000, Addamo opened for a min-raise on the button with


and Bonomo defended with


.
On the



flop, Bonomo check-called 212,000. Both players checked the

, bringing a

river. Bonomo went with a block sizing of 382,000 into 1,275,000. Addamo raised to 1.4 million and Bonomo called, giving Addamo a pot of 4 million that evened out the stacks.
3. Bonomo Gets Heroic With Ace-High
Bonomo still had a slight lead at the same level when he opened the button for 400,000 with


and Addamo called with


.
Both players checked the flop, leading to a board of




. Addamo bet 283,000 into 850,000 and Bonomo called. The board paired with the

and Addamo barreled again with 471,000.
Holding just ace-high on the wet board, Bonomo called the small sizing and was rewarded with a pot of more than 2.3 million.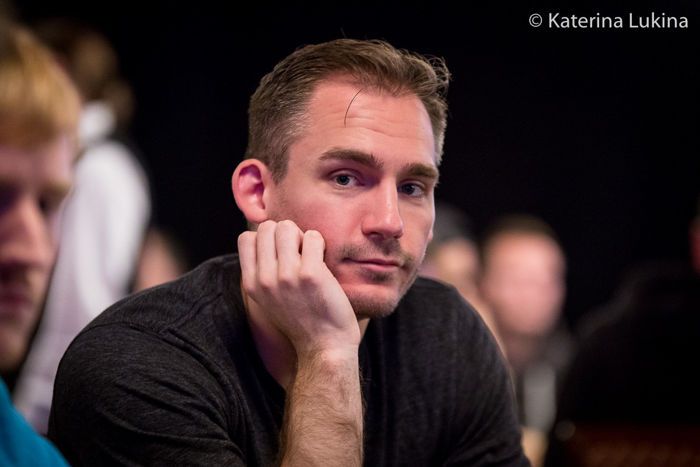 4. Addamo Bluffs All In on River, Gets Through
In a limped pot at the same level, the flop came



and Addamo checked. Bonomo bet 200,000 with


and Addamo called with


. Both players checked the

, bringing a

river.
Addamo checked and Bonomo bet pretty large with 600,000 into 850,000. Addamo shoved all in for 5,430,000. The sizable jam convinced Bonomo to lay down his hand in a hurry and Addamo was once again within striking distance.
5. Bonomo Rips in Six Times the Pot
In a hand that was so wild that the commentators assumed the graphics had erred, the two players got to the turn for the minimum with the board reading




.
Bonomo broke the ice by betting 250,000 into 450,000 holding


for a total airball in position. Addamo had a weak hand also but paired on the turn with


, so he called, improving to trips on the

river.
With 950,000 in the pot and Addamo having 5.6 million behind, Bonomo crammed it all in after Addamo checked. The Australian decided to let his trips go.
6. Bonomo Gets Thin Value Revenge
With blinds having moved to 125,000/250,000/30,000, Bonomo min-raised on the button with


. Addamo called with


.
Each player checked the flop and turn, leading to a board of





. Addamo bet big with 705,000 and Bonomo fired in a sizable raise to 2,340,000. Addamo called with his inferior kicker, falling into the same trap he had gotten Bonomo with awhile earlier.
7. Addamo Calls Massive River Bet With Queen-High
Despite the setback, Addamo worked his way back to where stacks were nearly dead even a bit later at the same level.
Bonomo attempted to limp in with


but Addamo popped it to 1 million with


.
Neither connected with the



flop but both continued as Addamo bet small with 400,000 and Bonomo called, bringing a

. Both players checked, and the river was a

. Addamo checked and Bonomo made a pot-sized bet of 2,860,000.
Although that was almost half of his remaining stack, Addamo clicked call and won the pot to take the lead in the match, although he wouldn't be able to hold as Bonomo would topple him about half an hour later.