Players Enjoying Betfair Poker Private Home Games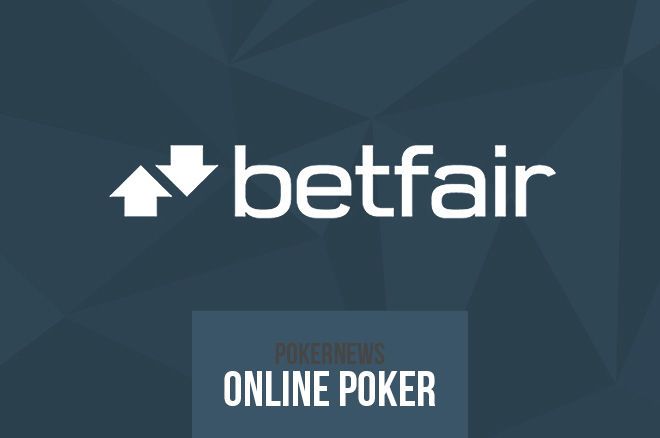 Since Betfair Poker launched Home Games earlier this year, many players have been enjoying the ability to create their own private online games for friends, family, colleagues and more!
We caught up with Betfair Poker customer David, who told us more about how easy it was to set up and how he and his friends are getting on!
Create your own home games on Betfair poker
Home Game Set Up Next Day
Having played on the site for 4-5 weeks, David told PokerNews he emailed his requirements to Betfair who set up the games for him.
"I sent an email enquiry to poker, and the games were set up the next day," said David. "If we ever want to change anything, we can just send them an email and they're updated."
The tournaments he plays each week are a selection of rebuy and add-on tournaments, with a mix of single and multi-table tournaments.
"We have three groups from three different backgrounds (golf, tennis, social friends) and we have two tournaments a week when all three groups come together.
"All the home games have at least one video call. It makes for a brilliant atmosphere especially. It is all very competitive but the banter is friendly. We only play for fivers but there can sometimes be quite a few rebuys and prize pools have topped €500. We set these up because we couldn't do them live, but will probably keep them going forever!"
---
---
Skill Levels Improving
The all-important question is whether or not David has been notching up the victories.
"We have various leaderboards with points awarded based on finishing positions which are updated and published on a WhatsApp group after each game. We have various skill levels with some absolute beginners but everyone has been improving over the weeks.
"There are different tournament formats and as you'd expect the better players have made their way to the top of the leaderboards in the longer formats. However, in our Saturday 'Main Event' we have had nine different winners!"
Set Up Your Own Home Game
Private home games are only available to registered Betfair Poker players. If you or your friends don't have a Betfair Poker account, download one via PokerNews for a 200% match up to €200 first deposit bonus, plus a pair of tickets to €250 freerolls.
Once you have a Betfair Poker account, send an email to [email protected] with the following details:
The maximum number of seats per table
The start and end date and time of the tournament
Preferred name of the tournament
The buy-in amount
Blinds configuration
Tournament format (cash, bounty, etc)
Betfair Poker's team will create your private home game within 48-hours and provide you with a special password that you give to those participating in your game. Then all you need to do is jump onto Betfair Poker, enter your tournament, and take it down for the lion's share of the prize pool and those all important bragging rights!
Earn Up to 35% Monthly Cashback
In addition to new depositing players receiving a welcome bonus worth up to €200, every Betfair Poker player has the chance to earn up to 35% cashback every month.
You earn Status Points every time you contribute t the cash game rake or spend on tournament fees. Betfair Poker awards you 25 Status Points per £1 contributed and 30 per €1 contributed.
Earn 1,250 Status Points in a calendar month to become a Silver VIP. Keep up the grind and generate 12,500 Status Points in a calendar month and you'll be a Gold VIP. Both Silver and Gold VIPs receive their own special loyalty mission and both can exchange Status Points for cash payments.
Silver's exchange rate is €10 for every 1,250 Status Points with Gold VIPs receiving a better rate of €17.50 per 1,250 Status Points.