Online Poker Performing Well According to 888 Trading Update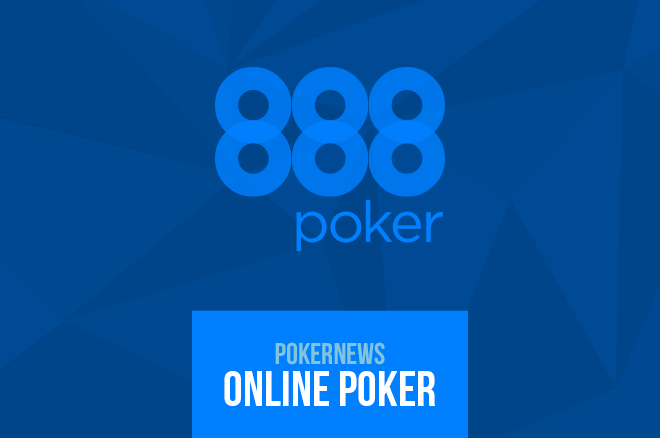 The share price of 888 Holdings, owner of the 888poker brand, soared by more than 13.5% on June 26 following a positive trading update to the London Stock Exchange.
888 Holdings, who became a constituent of the FTSE250 earlier this month, provided a trading update for the period January 1 through June 23. It has already updated investors on March 24 revealing average daily revenue was up 18% compared to the previous year.
This latest update states average daily revenue is now 34% higher than the previous year, with 888poker proving to be a particularly strong performer.
Itai Pazner, the CEO of 888, informed shareholders of the good news.
"We are pleased with 888's trading during the year to date which has resulted in the Board now anticipating that adjusted EBITDA for 2020 will be significantly ahead of its prior expectations. This performance builds on 888's strong customer acquisition during 2019 and our continued focus during recent years on entertaining a greater number of recreational customers."
"We have delivered a particularly encouraging performance in Poker which reflects the strength of our product and ongoing focus on providing a safe and entertaining destination for recreational poker players. Whilst Sport has been impacted during the year to date by the cancellation of events, we have seen a better than expected customer reaction to the gradual return of sports events during recent weeks and, during June so far, our sport revenue run-rate has been ahead of June 2019."
Online Poker Enjoyed a Mini Boom
888poker, like the majority of online poker sites, enjoyed a surge of players at its tables as countries around Europe locked down due to the COVID-19 pandemic. Traffic is falling towards pre-lockdown levels as countries begin the slow process of retuning to some sort of normality, but 888poker's cash game traffic is still hovering approximately 20% higher than this time last year.
Poker revenue has fallen for six consecutive years at 888poker. 2014 saw 888poker generate almost $93.7 million but only $42.7 million in 2019. The second half of 2019, however, saw online poker revenue increase 6.5% year-on-year and it appears the company has built on that positivity going into 2020.
The influx of traffic from locked down players has helped 888poker to remain buoyant, but its continued investment in recreational players should also be praised.
Promotions including the $500,000 Galaxy of Freerolls, and $500,000 Trails of Fortune are just what recreational players love. Other key events include going back to basics with the Freezeout Series, making it possible to turn $1 into a share of $100,000 in the WonderWorld tournament.
Shares in 888 Holdings traded at 171.40 pence per share at close of business on June 26, an increase of 13.51%. This is the highest price since November 1, 2019 when they hit 180.00 pence per share, although some way of the 324.80 pence per share on May 21, 2018.