How BIG Will the GGPoker WSOP Guarantees Be?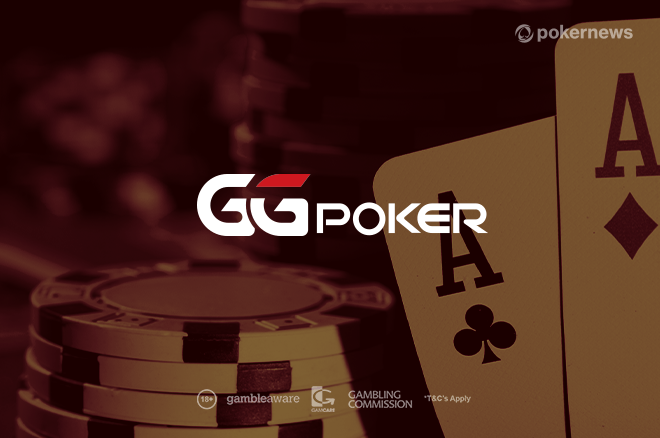 It's been two-and-a-half weeks since the World Series of Poker announced 54-bracelet events are taking place at GGPoker this summer in addition to the 31 set to be awarded in the U.S. on the WSOP.com platform. The poker community is waiting with bated breath for GGPoker to unveil its WSOP schedule, which has got PokerNews wondering about how ambitious the schedule will be.
GGPoker isn't an online poker site that does anything by halves. They seem to live by the seat of their pants and push everything they do to the maximum.
Take the $150 buy-in GGMasters as a shining example. They slapped a $300,000 guarantee on the freezeout tournament and it overlaid almost every week. Once it hit that $300,000 target, GGPoker immediately increased the guarantee to $400,000 and then to $500,000.
More recently, GGPoker started hosting the Multi MILLION$ tournaments that guarantees more than $3 million every Sunday.
We have a feeling GGPoker is going to pull out all the stops and create a schedule that has the biggest combined guarantees in the history of online poker.
Could We See $300 Million Guaranteed?
You'll notice the WSOP.com bracelet schedule features no guarantees, at present, and buy-ins ranging from $400 up to $3,200. This is because the U.S. edition of the online bracelet events can only be competed for by players who are physically located in the states of Nevada and New Jersey.
Sure, these states have gambling at their heart, but how many poker players are realistically going to travel to either of them in the current climate. They'll still put up some good figures, but WSOP.com doesn't have the customer base and reach anywhere near that of GGPoker.
You also have to consider GGPoker has a habit of grouping together tournaments from its standard schedule and lumping them with key events when it comes up with its total guarantees.
Sell an buy WSOP action with GGPoker's staking software
For example, the recent World Series of Poker Online Super Circuit saw GGPoker run 18 WSOP Circuit ring-awarding events. Those tournaments had combined guarantees of $28 million (they paid out $47 million), yet the entire festival was billed as a $100 million affair. GGPoker achieved this by considering almost 600 tournaments as part of the series. Expect more of the same this time around only bigger.
Obtaining the right to award coveted WSOP bracelets is a major coup for GGPoker so we can guarantee it'll make the most of its new prestige. PokerStars ran it's biggest-ever Spring Championship Of Online Poker (SCOOP) in May. That had $135 million guaranteed.
partypoker and the World Poker Tour have joined forces for the WPT World Online Championships that runs across similar dates as the WSOP online. Those guarantees come in at $100 million.
There's is a snowflake's chance in hell that GGPoker isn't going to blow those guarantees out of the water. GGPoker will want to the series to be one to remember so what better way than making it the biggest festival ever and a total that won't be surpassed for some time.
$200 million in combined guarantees makes the most sense because it's almost a third larger than the recent SCOOP festival. Don't be surprised if GGPoker slap a ridiculous $250 million or $300 million guarantee on a 1,000+ tournament schedule, however.
Read about a $2.1 million score at GGPoker
We cannot wait to see the official schedule from GGPoker and have all our questions answered. One thing is for certain, it's going to be huge.