Big Wins for "274AS" and "BlaireauEnColere" in GGPoker's WSOP Super Circuit
Jeff McMillan
Lyle Bateman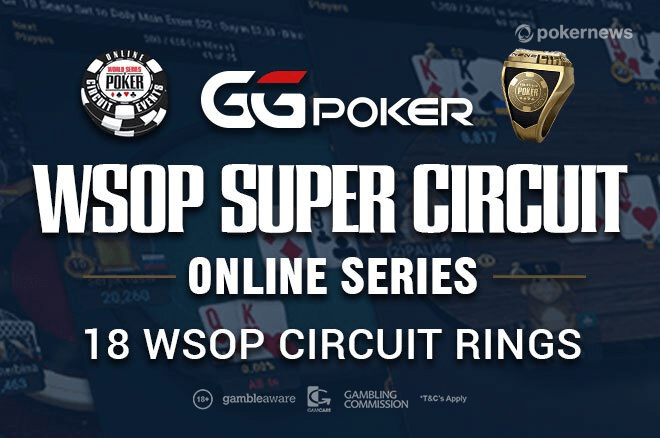 The WSOP Online Super Circuit on GGPoker wrapped up two more Ring events last night. Five champions have now been crowned in the jaw-dropping $100,000,000 guaranteed series on the rapid-growing site.
There was plenty of action on GGPoker on Sunday night, with PokerNews live reporting right there to cover the latest two Circuit ring events that were played out. Read who were among the big winners in these bumper fields.
---
---
2020 GGPoker WSOP Online Super Circuit Event #4: Monster Stack $500K GTD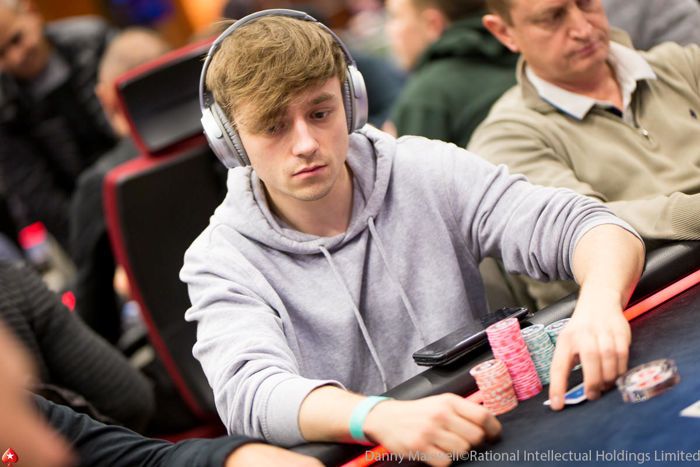 WSOPC Ring Event 4: Monster Stack $500K GTD has come to an end after over 15 hours of play.
Besting the starting field of 5,155 at the end of the day was "274AS" who took home the grand prize of $134,909.
The Luxembourger champion was spotted with a few tables to go gathering chips and moving toward the top of the leaderboard. Play would go on at a steady pace until there were eight players remaining where it would take 45 minutes for the next elimination to happen. With about six players left, "274AS" started to make their move and became chip leader after some time.
| Place | Player | Country | Prize Money |
| --- | --- | --- | --- |
| 1 | "274AS" | Luxembourg | $134,909 |
| 2 | "Fedor Kruse" | Austria | $92,767 |
| 3 | "Kroat." | United Kingdom | $63,792 |
| 4 | "rocksolid03" | Germany | $43,866 |
| 5 | "Snow's Crazy Aye?" | Canada | $30,165 |
| 6 | "WiskyGold" | Brazil | $20,743 |
| 7 | "kingshark.poker" | United Arab Emirates | $14,264 |
| 8 | "kooler" | Hong Kong | $9,809 |
| 9 | "Golgoth9th" | Thailand | $6,745 |
Play would again slow with five players left as players became more deliberate in their action as the prize money increased until "Snow's Crazy Aye?" was knocked out in fifth place. "Rocksolid03"'s elimination in fourth place brought the field down to three.
Three-handed play looked poised to last a while as all three players had healthy stacks, but instead "Kroat." Lost momentum quickly and was eliminated in short order.
"274AS" held a slight lead with 55% of the chips at the start of heads up play but "Fedor Kruse" would turn that around in his favor as he took a 55/45 lead himself after a few hands. But "274AS made a key call with a pocket pair of threes on a board with over cards when "Fedor Kruse" was bluffing with nothing. That substantial pot sent him into a nice lead; from which he would not look back finished the job after about twenty more minutes of play.
Check out blow-by-blow coverage of Event #4
---
---
2020 GGPoker WSOP Online Super Circuit Event #5: Big 500 $2M GTD
After about 10 hours of play on Day 2, Event #5: BIG $500 $2M is now in the books, and Brazilian player "BlaireauEnColere" is the newest ring bearer. They made their way through 7,295 total entries, and 1,084 on day 2, to take down a deal-adjusted $330,411 for the win. It was a Brazilian party overall, with "pfckb" and "Neto 10" joining "BlaireauEnColere" for an all-Brazil podium. There was a three-way deal between the three as well after Lester "mon$terDad" Edoc was eliminated in fourth.
This was the 5th event in the month-long 2020 GGPoker WSOP Online Super Circuit. Over the course of May, a total of 18 rings will be handed out on GGPoker with ring events running Sundays and Tuesdays and PokerNews will be here to bring you all the action.
| Place | Player | Country | Prize |
| --- | --- | --- | --- |
| 1 | "BlaireauEnColere" | Brazil | $330,411 |
| 2 | "pfckb" | Brazil | $369,742 |
| 3 | "Neto 10" | Brazil | $362,695 |
| 4 | Lester "mon$terDad" Edoc | Hong Kong | $159,979 |
| 5 | "Goldig" | Malasyia | $110,040 |
| 6 | Kevin Pu | China | $75,649 |
| 7 | THE EPIDEMICS | Brazil | $52,021 |
| 8 | Dosobyc | Lithuania | $35,773 |
| 9 | CarneAmigo | Argentina | $24,599 |
Play got underway at 3 p.m. EDT, and while they played down to 864 players at the end of Day 1, registration was still open until the start of Day 2. When the cards finally got into the air for Day 2, 1,084 players were at the virtual tables ready for action.
It didn't take long to get into the money. The bubble burst right after the start of Day 2's Level 3, and action went very quickly after that. Shortly after the bubble burst, GGPoker ambassador Felipe Ramos made a bit of a stir, spending some time at the top of the chip stacks, but ultimately he fell in 86th place for $3,249.
Another ambassador that ran into the final 100 was Bertrand "ElkY" Grospellier. He was never playing the biggest stack in the room, but he still managed to navigate his way to 67th for $3,783. Another interesting player to go deep in this one was "QuackQuack89". They made it to 22nd for $7,999, but they did it playing from the coldest, and southern-most place on earth, Antarctica.
Don't miss a beat; Follow the GGPoker WSOP Online Super Circuit Live Coverage!
PokerNews live reporting is your one-stop shop for live coverage of every WSOP ring event on GGPoker!
It was about 7 hours after cards were dealt that they made the final table. It was almost an hour before "CarneAmigo", who had led the tournament at a few points, bowed out in 9th place for $24,599. "Dosobyc", "THE EPIDEMICS", and "Kevin Pu" then went out in rapid succession to take the game five-handed.
They played another half hour before "Goldig" got it in with a set versus two pair on the flop, and got crushed by a turn boat for 5th place. Lester "mon$terDad" Edoc fell about 15 minutes later in 4th for $159,979 to set up an epic three-way match.
They played almost an hour three-handed, trading the chips back and forth before all three finally decided to talk deal at the start of Level 31. They made the deal, and it didn't take too much longer to finish it out. "Neto 10" was out in 3rd about 10 minutes later with a deal-adjusted $362,695, but heads up went on for awhile.
There was a WSOPC Ring up for grabs, after all. It was about 15 minutes later that "pfckb" finally ended their run in 2nd place for $369,842 after the deal, while the 3rd place stack when the deal was struck pocketed $330,411 for the win, as well as the coveted World Series of Poker Circuit ring.
Read how "BlaireauEnColere" made his massive six-figure ship here
PokerNews will be back on the Circuit on Tuesday, May 12th with Event #6: Deepstack Bounty Hunters $500K Gtd. Follow along with all the live coverage in the GGPoker WSOP Circuit live reporting hub!