Where Are They Now: Sam Stein Takes Game Online for Family Time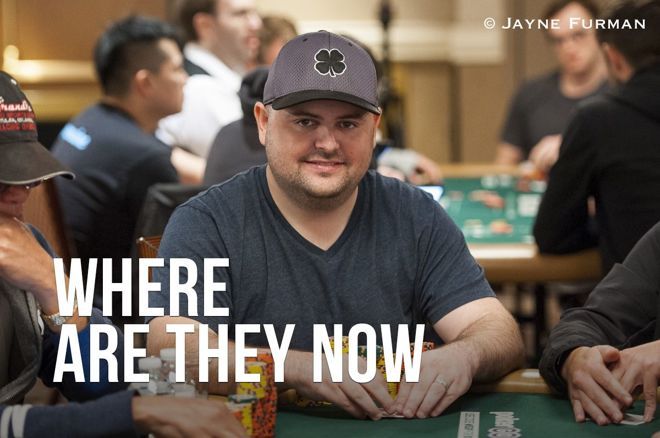 At the start of the last decade, few players had as much success as Sam Stein.
In 2010, he broke out with more than $900K in live tournament winnings, and the following year enjoyed a career-year with $2,151,460 in winnings.
He proceeded to notch six-figure years from 2012-16, but ever since then, he's largely disappeared from the poker spotlight.
PokerNews recently reconnected with Stein, who began playing poker in 2003, to learn where he's been these past few years.
Starting a Family
Like so many players of his generation, Stein entered the world of fatherhood, which understandably impacted his poker schedule.
"About two years ago, I moved to Cincinnati to be near my wife Erin's family since we had a son, Ethan," Stein told PokerNews. "Our son turns two next month and that's pretty much what I've been up to lately. I still play a good amount of poker online especially during this quarantine."
He continued: "I've been playing online poker pretty much exclusively since the birth of our son. I would go through stretches of not playing much poker in order to spend as much time with my son as possible because I am one of those people whose life dream was to have kids and a family so I don't want to miss a milestone. It has brought me more joy than I could have ever imagined."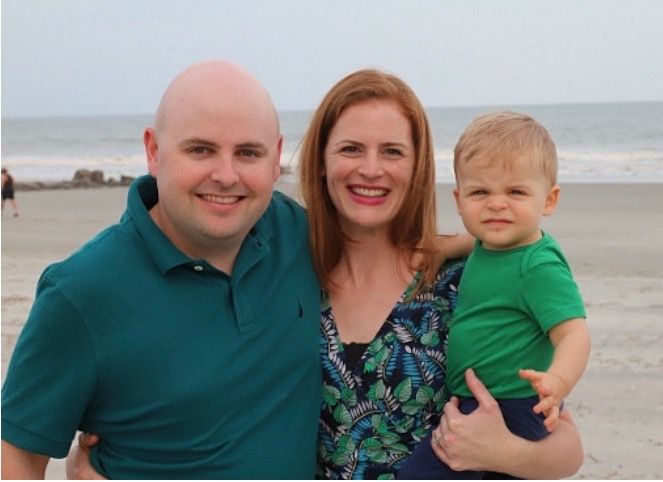 On top of starting his own family, Stein had to deal with the loss of his father a year ago.
"The combination of those things and the freedom poker has given me has led me to be more content playing online for the time being," said Stein.
WIN A NEW LAPTOP!
FREE TRIVIA GAME: Answer 10 questions to win a poker course and a $2k laptop!
An Impressive Poker Résumé
Speaking of online play, Stein is no stranger to the virtual play. A decade ago he began tearing it up at all the major poker sites under the moniker "KingKobeMVP." That included winning the PokerStars Super Tuesday and Sunday 500 for high five-figure scores.
Speaking of his screenname, it was a well-known fact that Stein was a big fan of Kobe Bryant, who died in January in a highly-publicized helicopter crash.
"Kobe was always a larger than life person to me so of course when I started seeing the tweets I thought it was a hoax," Stein said of his basketball idol. "It hit me extra hard when I heard his daughter was on the helicopter especially having a child of my own now.
"It was just a horrific tragedy and he seemed to be doing some really great things with his life and family after his career was over. Going to Laker games in his rookie season as a little kid I fell in love right away, it was his work ethic that I admired most, he just always had that motto if I work harder than you I will beat you and I feel like that's a good motto to have in many areas of life especially poker."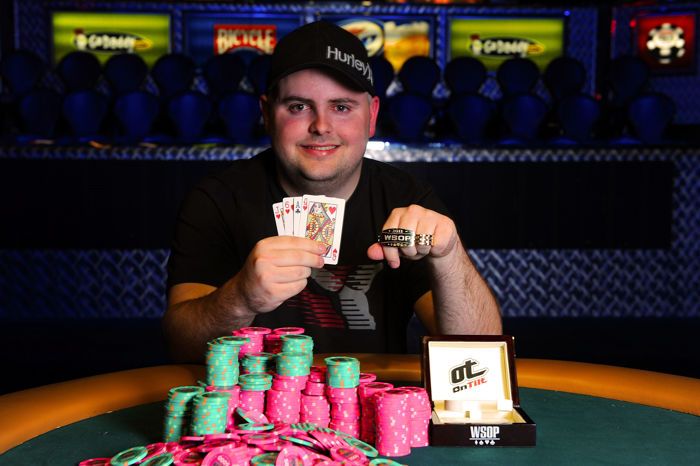 In the live realm, Stein has amassed more than $4.8 million in tournament winnings including a career-high $1 million for finishing fourth in the 2011 PokerStars Caribbean Adventure. That came a year after he finished second to Tom Marchese in the 2010 NAPT Deep Stack Extravaganza for $522,306.
In 2011, he won the World Series of Poker Event #31: $3,000 Pot-Limit Omaha for $420,802 and his only gold bracelet. He came close to a second three years later when he finished runner-up to Davide Suriano in the 2014 WSOP Event #40: $10,000 Heads-Up NLH Championship for $207,347.
The Online Grind
For someone focused on online poker, current worldwide circumstances have resulted in an influx of players, which in turn have made the games juicy.
"Everyone wants something different in life, family is the only reason I 'got out' of playing as much live as I used to, but I may get back to that soon."
"We are getting along as well as we can with COVID-19 times," he said. "My wife is able to work from home and I watch our son during the day and play online poker at night.
I've been playing pretty much only pot-limit Omaha poker and no-limit Texas hold'em cash games online $10/$20 and higher."
Speaking of time, Stein was asked whether or not he believed playing poker is a sustainable career in this day and age.
"I think poker is certainly still a sustainable option for a lot of people but it's much more competitive now," he admitted.
"In order to have it be your main source of income you have to spend a lot of hours both studying and playing. Everyone wants something different in life, family is the only reason I 'got out' of playing as much live as I used to, but I may get back to that soon. It's just my preference for now. So, I wouldn't say you need to win some money and run from poker, it's really just about what makes you happiest."
As for what's coming up for Stein, he and his wife are adding to the family.
"We have our second child, another boy, due in August, so I'm sure I'll have my hands full with that," he concluded. "I still don't envision myself ever quitting poker or taking too long of breaks at a time because I know how quickly you can fall behind the curve and it can take a lot of work to get back."
For more on Stein, follow him on Twitter @KingKobeMVP