Six-Figure WPT Online Series Scores for Goatcher, Davis, O'Shea and Reeves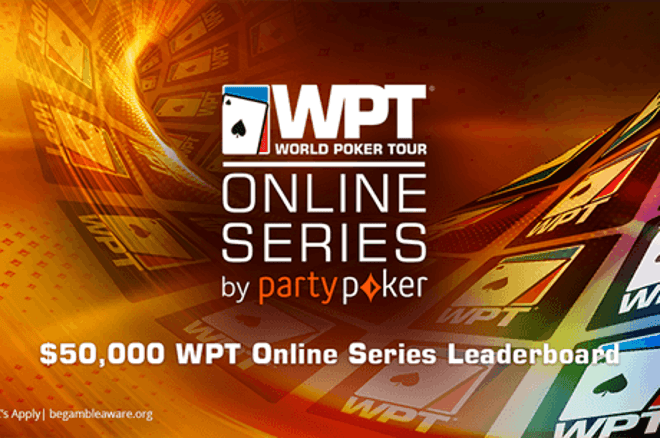 There's a little under two weeks remaining in the WPT Online Series and players from the United Kingdom and Ireland are doing everything in their power to secure massive payouts before the curtain comes down on the festivl.
Four of our heroes walked away with six-figure prizes since we last checked in. Here are that quartet of massive scores.
Tyler Gotacher, who usually plays online poker as "Wonderboy222", banked $124,333 last week. Goatcher finished second in the WPT #15 – Weekender Final Day to book the bankroll-boosting prize. There's never any shame in finishing second, esepcially when the champion was none other than Niklas "Lena900" Astedt.
Ireland's Mark Davis was one of the 13 players who cashed in the $25,500 Super High Roller event. Davis even managed to make it to the final table. The Irishman's impressive run ended in a fifth-place finish and that saw $152,250 make its way to his partypoker account.
Another Irish star, John O'Shea, came close to winning another $25,500 Super High Roller event. O'Shea finished fifth from 91 entrants to walk away with a cool $159,250. This wasn't the largest prize one of our players netted. That honour went to Luke Reeves who finished in third for $295,750.
Some of the other highlights of the WPT Online Series included:
Jonathan Proudfoot – third-place in the $1,575 8-Max for $62,238
Gavin Cochrane – sixth-place in the $10,300 PLO High Roller for $49,800
Phil Mighall – fourth-place in the $2,650 Bounty Hunter for $39,865*
Stewart Kirby – first-place in the $1,050 Mix-Max Turbo for $38,037
Jonathan Clark – second-place in the $162 Mini 8-Max for $29,212
Ashley Cleaver – second-place in the $530 6-Max Turbo for $27,380
Stuart Menzies – first-place in the $530 6-Max Hyper for $26,672
Luke Reeves – third-place in the $1,050 Mix-Max Turbo Bounty for $24,404*
Hong Hao David Doan – third-place in the $530 6-Max Turbo for $19,887
Patrick Leonard – third-place in the $1,050 Mix-Max Turbo for $18,120
Tristan Taylor – second-place in the $109 Mini 6-max for $16,086
Richard Ashby – sixth-place in the $3,200 Pot Limit Omaha for $15,936
Simon Deadman – fourth-place in the $1,050 Mix-Max Turbo Bounty for $15,669*
Alexander Harty – fifth-place in the $1,575 Pot Limit Omaha Hi-Low for $12,500
Alexander Harty – second-place in the $215 Mini Pot Limit Omaha for $10,685
Sylvia Hewitt – seventh-place in the $1,050 6-Max for $9,824
Tom Middleton – fifth-place in the $1,050 Mix-Max Turbo for $9,437
Paul Allen – sixth-place in the $109 Mini Weekender for $8,804
Bradley Harwood – seventh-place in the $265 Mini Bounty Hunter for $7,903*
David Callaghan – third-place in the $215 Mini Pot Limit Omaha for $7,761
Ambrose Carr – sixth-place in the $530 6-Max Turbo for $7,030
Christopher Brammer – sixth-place in the $1,050 Mix-Max Turbo for $6,266
Brett Davies – fifth-place in the $320 Pot Limit Omaha for $6,204
Thomas Bingham – seventh-place in the $109 Mini Weekender for $6,122
Aaran Fletcher – fifth-place in the $109 Mini 6-Max for $5,974
*includes bounties
---