Martin Piik Wins Last Ever MPN Poker Tour Main Event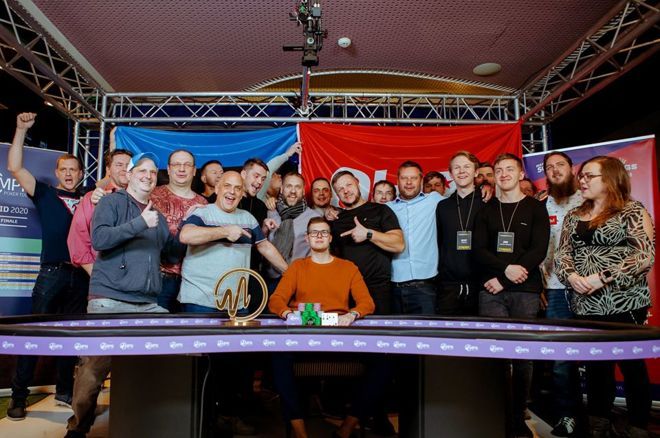 The MPN Poker Tour came to a spectacular end last night with the crowning of the 23rd – and last ever – MPNPT champion.
Estonia's Martin Piik, who is only 23 years old, took down the €550 Main Event in Madrid for €52,000 after besting one of the biggest fields the tour has known.
There were 575 entries in the Main Event, with 71 players paid from the €278,875 prize pool. The final table demonstrated the MPN Poker Tour's wide appeal with players from six different countries and very varied backgrounds. The finalists included two full-time poker players, an MPN bot detection specialist, a recruitment consultant, a firefighter, an extreme travel specialist and two guys who work in finance.
MPN Poker Tour Madrid Final Table Results
| Place | Player | Country | Payout (EUR) | Payout (USD) |
| --- | --- | --- | --- | --- |
| 1 | Martin Piik | Estonia | € 52,000 | $57,200 |
| 2 | Yu Cheng "Richard" Liu | China | € 38,000 | $ 41,800 |
| 3 | Raido Ounapuu | Estonia | € 28,000 | $ 30,800 |
| 4 | James Sudworth | United Kingdom | € 20,000 | $ 22,000 |
| 5 | Mikael Gronvik | Sweden | € 14,000 | $ 15,400 |
| 6 | Stylianos Kollatos | Greece | € 10,500 | $ 11,550 |
| 7 | Sebastian Lohunko | Poland | € 8,100 | $ 8,910 |
| 8 | Jay Yerby | United Kingdom | € 5,600 | $ 6,160 |
| 9 | Stuart McCormack | United Kingdom | € 4,575 | $ 5,033 |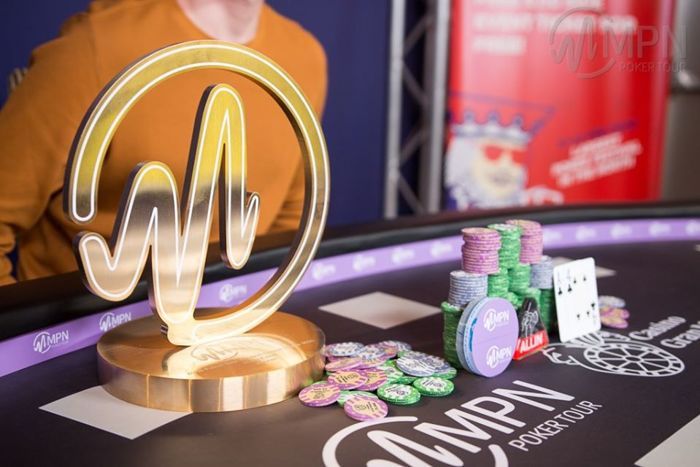 Winner's Reaction
Piik, who has only played ten live tournaments in his life and won his trip to Madrid on Olybet, beat Chinese player Yu Cheng "Richard" Liu heads-up to win the very last MPNPT trophy. Piik, who works at Olympic Casino in Tallinn and is one of the organizers for the upcoming Kings of Tallinn tournament, first started playing poker as a kid with his parents and classmates.
"It's incredible. I won my seat on Olybet and came here with my Dad," said Piik. "To be honest, the money doesn't mean anything – it's the title and trophy I care about. It's just amazing."
More than 200 players won their entry to the event online via MPN partner sites such as OlyBet, Betsafe, Betsson, 32Red, Paf, Guts, NordicBet, Triobet and Grosvenor.
Other Players to Cash
Among those who cashed in the Main Event were UCOP champion Mateusz Moolhuizen, Deborah Worley-Roberts, and award-winning podcaster David Lappin.
Despite the presence of several previous winners in the 575-entry field, the elimination of 2017 MPNPT Tallinn winner Keimo Suominen in 11th place meant there was no chance of the tour witnessing its first two-time MPNPT champion in Madrid.
The final event in Madrid was an emotional time for many. The MPN Poker Tour is well-regarded, much-loved and, over a total of 23 events, has clearly made its mark on a wide range of players from full-time pros to tournament regulars, online qualifiers and hundreds of recreational players.
In addition to the Main Event, this weekend's festival in the heart of the Spanish capital also featured several well-attended side events including three very boisterous tournaments on the final day: the Doubles tourney, Ladies Event and a SuperKnockout event with Bose headphones as bounties on seven of the 12 MPN staffers who competed.
Worley-Roberts won the Ladies Event for €1,780 while Grosvenor Ambassador Katie Swift took down the Madrid Cup on Saturday for €6,345. Finland's Joni Liimatta and partner won the Doubles tourney for €2,340.
Managing Director Scott Reflects on the Final MPN Poker Tour Stop
Alex Scott, Managing Director Poker at MPN, said: "Since its launch, the MPN Poker Tour really has been a very special series of events and that's entirely down to our staff, partners, media, sponsors, venues and, of course, the players. I'm very proud of what we've achieved on the tour; we've been very fortunate in having a really amazing team. These are people who really do put players first and work incredibly hard to give them an exceptional experience. I'm delighted that our very last event here in Madrid has proved such a huge success and I'd like to thank everyone who came and helped make this a wonderful end to the tour."
A live stream was broadcast for the last three days of the event with commentators Padraig Parkinson and Jesse May joined on twitch.tv/thrillofpoker and Facebook by numerous special guests.
Full coverage can be found on the MPN Poker Tour Blog with pics and other posts on the MPN Poker Tour Facebook page and Twitter: @MPNPokerTour.
Sponsor-generated content by MPN Poker Tour