UK & Ireland Sunday Briefing: Two Big Results For Wilson and Wool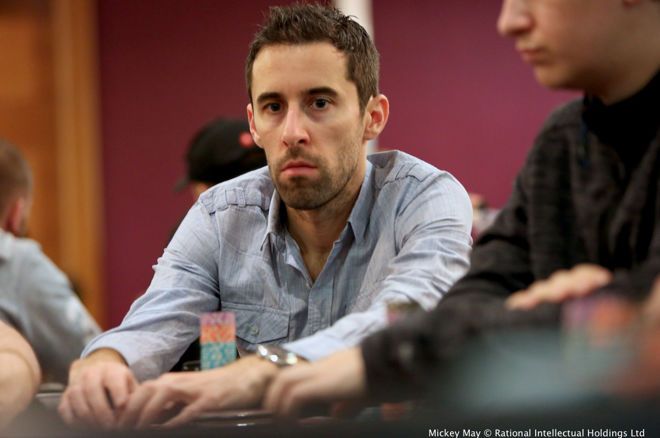 Former Irish Open champion Dan "NukeTheFish!" Wilson enjoyed a brace of big results at PokerStars on January 19, results that netted him almost $20,000.
Wilson's biggest result came in the $1,050 Sunday Cooldown at PokerStars, an 8-Max PKO tournament that always attracts some of the best in the business. Two British players joined Ireland's Wilson at the final table. Patrick "pads1161" Leonard busted in sixth-place for a combined score worth $6,209. Conor "1_conor_b_1" Beresford finished one place deeper for $8,862 with Wilson's tournament ending in a fourth-place finish for $14,149.
The Irishman's other final table appearance came in the Bigger $109, which saw 1,308 players pile in this week. This particular event saw Wilson crash out in fifth-place for an additional $5,654. "T-Macha", who was flying a Union Jack, finished second for $14,795.
Andrew "dawhiteninja" Wool won the biggest prize of our heroes at PokerStars this weekend. He finished second in the $107.50 Half Price Sunday Warm-Up, but not before striking a deal that locked up $42,004 instead of the advertised $37,065. Wool went on to chop the $109 Bounty Builder three ways, locking up $20,842 from the main prize pool and an additional $1,571 from the bounty prize pool.
Note: The $109 Bounty Builder had dropped out of the PokerStars lobby at the time of writing the initial article.
Some of the other notable cashes and victories at PokerStars included:
"airlewis" - third-place in the $1,050 Sunday Supersonic for $16,388
Owain "sngwonder" Carey – first-place in the Bigger $55 for $10,587
"dixie674" - thirteenth-place in the $54.50 Half Price Sunday Million for $6,793
"phudds" - eighth-place in the $1,050 Sunday Warm-Up for $5,900
"1MTM91" - first-place in the $109 Sunday Komania for $5,287*
"rooney346" - fifteenth-place in the $54.50 Half price Sunday Million for $4,842
"M1TR4ND1R" - second-place in the $215 NLO8 Sunday Supersonic for $4,241
Paul "Fold Machiii" Dando – fifth-place in the Bigger $55 for $2,122
Andy "BowieEffect" Wilson - third-place in the $109 Sunday Starter for $1,756
Adam "The_Reynold" Reynolds - seventh-place in the Bigger $215 for $1,686
"duTz1337" - fifth-place in the $109 Sunday Wrap-Up for $1,299
*includes bounty payments
There were a handful of decent results at partypoker, too. It's difficult picking out British and Irish players at partypoker as everyone changed their alias a few months ago. One player who is instantly recognisable is Patrick "Patrick_Leonard" Leonard who marched onto a third-place finish in the $1,050 Sunday Masters for an $18,480 score.
Fellow sponsored pro Ludovic "Gr4vyBo4t" Geilich busted from the High Roller Phased: $200K Gtd in fifth-place for an $8,506 addition to his bankroll.
Finally, a shout out to the brace of Brits and the Irish grinder who navigated heir way to the final table of the $100,000 Sunday Mega Deep at 888poker.
"1whyyyyyyyyyy" saw their tournament finish in seventh-place for a $3,517 prize. "kory1977" busted at the final hurdle and turned their $109 into $15,041 but the player of the hour was "Iwolfwhite" who took down the event and padded their bankroll with an impressive $20,826.