Rob Yong Offers Free $100K Heads-Up Match to His Followers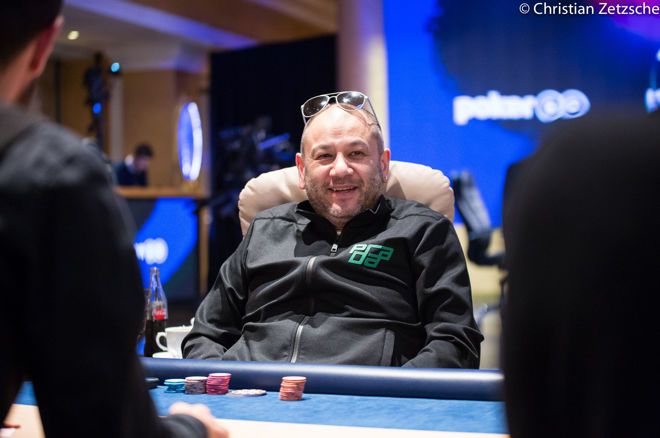 Table Of Contents
Rob Yong is giving his Twitter followers the chance to play him heads-up with $100,000 on the line.
Yong, owner of Dusk Till Dawn and a key partner to partypoker, has been more active on Twitter over the past few months than he has in his entire time in the gambling industry. He loves nothing more than interacting with partypoker and partypoker LIVE customers via his Twitter feed and has almost become a spokesman for both companies.
Twitter polls are another Yong favourite. Several polls have been put into the public domain of late where Yong has asked for feedback and the opinions of his followers. What makes these polls unique is that Yong actually acts on them and uses their data to make improvements to the partypoker and partypoker LIVE offerings based on what the players want.
January 14th saw Yong post a video with a superb offer for his followers. If one of his Twitter followers wins the $215 partypoker MILLION on January 19th they will be invited to take on Yong in a free heads-up match with $100,000 on the line. The winner can take on Yong in a live environment or online at partypoker.
Furthermore, any of Yong followers who retweet the video and correctly predict how many entries the $1 million guaranteed tournament has will receive $10,000 worth of tournament dollars to spend online at partypoker or on the partypoker LIVE tour.
$100K Heads Up? Any follower (follow before Sun 7pm) who wins @partypoker $1M $215 this Sun gets $100K HU match v m… https://t.co/KAjnG3YMRR

— Rob Yong (@rob_yong_)
partypoker MILLION Yet to Hit Its Guarantee
Yong was instrumental in bringing back a weekly $1 million guaranteed tournament to partypoker. The tournament was designed with a structure that allows it to conclude at around 2:00-3:00 a.m making it friendlier for those people who have to go to work on Monday.
partypoker does this by hosting several Day 1s during the week that feed into the Sunday final. Despite the player-friendly structure, the plethora of $22 buy-in Mega Satellites, and now a Day 1 every day of the week, the partypoker MILLION has not hit its $1 million guarantee since its relaunch on October 27th.
Jaime Staples of partypoker's Team Online, recently interviewed Yong for the partypoker blog and the partypoker MILLION tournament came up. Yong explained the management team fully expected the MILLION to overlay by $100-125K a week unless they could increase the site's traffic.
He called the overlaying tournament "good overlay" and suggested it is an investment for the future. MILLION cannot continue to not hit its guarantee, however, with Yong stating "if that tournament is stull overlaying in three months it'll go."
Is This Week's Tournament On Course to Hit?
Four MILLIONS Day 1s are in the bag and another eight are yet to play out. Those four flights have seen 1,165 entrants in total, of which 185 have punched their tickets for the final day. This means another 3,835 entries are required to reach the guarantee, or an average of almost 480 per remaining flight. That is highly unlikely with the busiest days so far being Monday's Day 1C and Tuesday's Day 1D attracting 348 and 305 entrants respectively.
Now is the time to take a shot at the partypoker MILLION as the value, thanks in part to Yong's offer, is immense. Download partypoker via UK & Ireland PokerNews, make a deposit of at least £10 to receive £40 worth of SPINS tickets during your first seven days. The SPINS tickets are awarded as follows:
Day 1: 1x $5 SPINS + 5x $1 SPINS tickets
Day 2: 4x $0.24 SPINS tickets + 1x $5 SPINS ticket
Day 3: 2x $3 SPINS tickets + 1x $5 SPINS ticket
Day 4: 4x $0.25 SPINS tickets + 2x $3 SPINS tickets
Day 5: 4x $0.25 SPINS tickets + 1x $5 SPINS ticket
Day 6: 5x $1 SPINS tickets + 1x $5 SPINS ticket