PokerStars Founder Isai Scheinberg Surrenders to Federal Authorities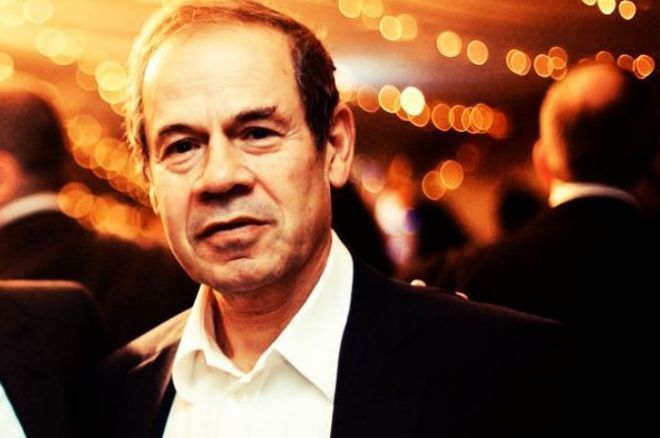 Table Of Contents
PokerStars founder Isai Scheinberg has surrendered to federal authorities in New York City on charges of operating an illegal gambling business after being on the lam for nearly nine years.
The 79-year-old Israeli-Canadian businessman pled not guilty to the charges and has surrendered his passport after posting $1 million in bail.
Facing the Music
As reported at Forbes, Scheinberg was originally charged in 2011 on five counts, including violating Unlawful Internet Gambling Enforcement Act of 2006 (UIGEA), operating an illegal gambling business, conspiracy to commit bank fraud, and money laundering with maximum sentences on each count ranging from five to 20 years of incarceration in a federal prison.
The charges have been subsequently whittled down to operating an illegal gambling business of which Scheinberg pled not guilty.
Scheinberg was able to escape facing prosecutors by huddling down for many years on the relatively secluded Isle of Man, where the PokerStars headquarters are located. Scheinberg didn't need to face the music if he so chose as the Isle of Man does not have an extradition treaty with the United States.
This all changed a few months ago when Scheinberg flew to Switzerland, which does have extradition treaties in place with the United States. American prosecutors took notice and initiated extradition procedures. Scheinberg initially resisted their efforts before recently voluntarily surrendering.
The Final Link to Black Friday
It is hard to believe Black Friday was nearly nine years ago on April 15, 2011.
This was the date that online poker as we know it changed permanently with the United States Department of Justice (DOJ) handed out indictments to the biggest online poker sites in the world in PokerStars, Full Tilt Poker, Ultimate Bet, and Absolute Poker along with 11 gaming site and payment processing executives.
PokerStars kept funds in segregated accounts and thus was able to pay back American players while continuing operations in the rest of the world. It became quickly apparent this wasn't the case for the other three online poker rooms, which subsequently closed shopped leaving players unpaid.
Full Tilt was ultimately bailed out by PokerStars after Scheinberg agreed to step down from the company. Criminal charges against PokerStars were dropped just leaving civil charges remaining.
About a year and a half after Black Friday, Full Tilt customers outside of the United States were able to access funds with American players starting a remittance process controlled by the Garden City Group (GCG) with oversite from the DOJ.
Don't Miss the KO Series!
With more than 200 tournaments on the schedule and over $10m in guarantees — this is the best poker you can play in February.
No such bailout occurred at Ultimate Bet and Absolute Poker. Both sites already had a black eye before Black Friday with huge superuser scandals involving insiders at the company. After Black Friday, players at both sites were initially left in the dark with little communication. Ultimately, the GCG provided relief to players, albeit with a remission process that didn't begin until more than six years after Black Friday.
Scheinberg was the final of the 11 charged executives to face his day in court. The other 10 charged either pled guilty or negotiated a deal. Some of those charged were able to avoid prison sentences while others found themselves behind bars for periods ranging from a few days to a few years.
Time will tell what will happen to Scheinberg but it does appear likely that a deal will be reached with prosecutors. Forbes reported that federal prosecutor Olga Zverovich shared that deal negotiations are already in its advanced stages.
"We have an agreement in principle on the basic terms," the prosecutor stated at the hearing.
Stay tuned at PokerNews to keep updated on the closure of the charges stemming from Black Friday.
The Stars Group owns a majority shareholding in iBus Media, PokerNews' parent company.