Luke Schwartz Goes on the Warpath; Challenges Phil Galfond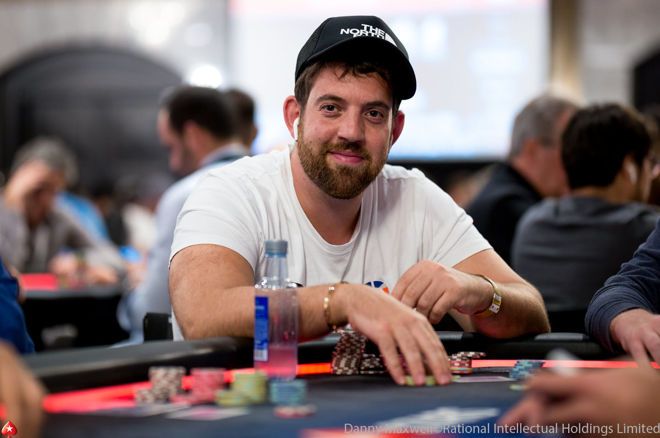 Love him or loathe him, there's no denying Luke Schwartz is one of the most colourful characters the game of poker has ever seen.
The man known in online poker circles as "FullFlush" says what he thinks, when he wants to, and says it loud. It's an attitude that has attracted as many enemies as allies over the years, a real Marmite character if you will.
Last week, Schwartz took to Twitter and fired off a series of tweet that captured the attention of the poker community. Schwartz became his own poker solver and tweeted more than 20 times, poking fun at high profile poker players, building himself up, and even challenging Phil Galfond to a heads-up battle.
Solve for why Berkeley tweets like Shakespeare but has never won on a live stream

— luke schwartz (@__fullflush1__)
Solve for why I'm a favourite on 98% of the different games available to be played on stars after never ever studying

— luke schwartz (@__fullflush1__)
Solve for why Bryn Kenney is the biggest money winner of all time and has never studied a single word of this illit… https://t.co/7vVzXKCYjG

— luke schwartz (@__fullflush1__)
Solve for why Jungleman has been scammed for the untold millions yet is still one of the most caked players in the game # goat

— luke schwartz (@__fullflush1__)
Solve for why Timex must share his high horsed opinions on twitter . You have all the money allready you rosey chee… https://t.co/w2Wb5Ew6X9

— luke schwartz (@__fullflush1__)
Schwartz Calls Out Galfond
Galfond, founder of the Run It Once online poker site, recently issued a heads-up challenge to the poker world. Galfond calls this the "Open PLO Coach Challenge" and has the following facets to it:
Must play 50,000 hands
3:1 on a side bet of 10 buy-ins
Played at stakes of $100/$200 or higher
He said he would consider dropping to $25/$50 and would consider PLO/NL, PLO/Limit and event straight NL games if it meant the challenge would get underway.
Eleven different challengers stepped up to the plate and the total stands at 16 at the last count. Two matches are confirmed, Bill Perkins and Fernando "JNandez87" Habegger. You can read more about those here.
Maybe the next player to take on Galfond could be Schwartz after this tweet from the Brit.
Solve for why @PhilGalfond trying to promote theese pigeon challenges . Not a single fuker cares wether u can beat… https://t.co/vzv0kbUoTc

— luke schwartz (@__fullflush1__)
Galfond didn't take long to respond and even got his own pigeon reference in there.
Schwartz replied with "Yes let's do it. Dm me" before another tweet fired off:
Ok @PhilGalfond but no flying berry sweet and his solver over to help you . One vs One this isn't like the guy libe… https://t.co/x61EHPMYhi

— luke schwartz (@__fullflush1__)
Everything has since gone quiet on the Twitter front, perhaps because Schwartz is currently in Nottingham for the partypoker LIVE MILLIONS UK festival where he played a £100/£200 PLO live-streamed cash game last night where he finished £200,000 to the good.
Hopefully, Galfond versus Schwartz will go ahead for "non-pigeon stakes" as it will be super entertaining. Where would your money be going if you had to bet on this match?