Five Poker Predictions for 2020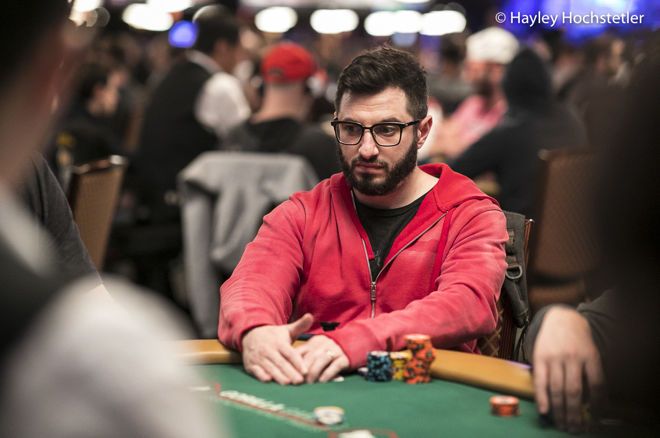 It's an early January tradition here at PokerNews. Some intrepid writer tries to divine the future and forecast the things that lie ahead in the poker year to come.
As usual, it was a mix of hits and misses in 2019. Batting 1.000 would be too easy, so there have to be some bold calls to make it fun. At the same time, I try not to be totally nuts.
Here's a look at how everything shook out last year:
1. Someone With Under $1 Million in Cashes Wins the PSPC — Got 'em. This was interesting one in terms of boldness as the vast majority of the field probably had under seven figures in cashes, but the results would obviously be expected to weigh towards the stronger players. Word on the street was Ramon Colillas had a good chunk of uncounted cashes from small Spanish and Moroccan tournament, but I feel confident they don't make up a gap of $900,000. Even if the relatively well-known Julien Martini had prevailed heads up, this would have come home.
2. The WSOP Has its Rio Swan Song — I thought this would be it for the old clunker, but brick city here as poker's most storied event looks to be staying put for at least another year or two. Come on Vital Vegas, I believed in you!

3. WPT Events Featuring Delayed Final Tables Have an Attendance Dip — This one is a bit tricky as one of the events televised was new and another one (WPT Choctaw) occupied a completely different slot on the calendar. Nonetheless, here's how the returning events fared:

| Year | Borgata Winter Poker Open | L.A. Poker Classic | Seminole Hard Rock Poker Showdown | Choctaw |
| --- | --- | --- | --- | --- |
| 2017/18 | 1,244 | 493 | 1,309 | 924 |
| 2018/19 | 1,415 | 546 | 1,360 | 577 |

Only Choctaw saw a significant dip, and again, that's an imperfect comparison. Looks like people didn't mind a little delayed gratification.

4. Dylan Linde Wins a Bracelet and WSOP Player of the Year — Though he managed a respectable 11 cashes, Linde didn't make any truly deep runs.
5. You Can Find a Short Deck Game Somewhere — The wave of short deck crested a little earlier than I expected. While you probably could find a short deck game somewhere, particularly with several Las Vegas series adding it to their schedules, it's development feels a little stalled out, making this feel like a loss in spirit.
Okay, let's get to 2020. What will we see?
1. Phil Crushes the Galfond Challenge
While there is plenty of high-stakes action out there in the online poker world, the scene is a far cry from the halcyon days of six-figure pots exchanged on a regular basis between legends like Patrik Antonius, Viktor Blom and Phil Ivey. Linus Loeliger and "OTBRedBaron" are more like poker cyborgs terminating anything in their path than identifiable heroes, and many fans long for the days of sweating seven-figure swings on Full Tilt's Rail Heaven.
Phil Galfond wants to put asses back in seats, with his Galfond Challenge promising to be a spectacle unlike any since Tom Dwan infamously proclaimed himself willing to lay 3-to-1 on a heads-up match against any comer willing to step to the plate. The Durrrr Challenge proved ill-fated, derailed by a number of factors, including Dan "Jungleman" Cates emerging as a superior nosebleed end boss.
But where Dwan attempted to lure challengers to stir up high-stakes action for himself, Galfond's goals are a bit different and therefore should help allow him to see this one through. He hopes to promote both his training course Run It Once and, more importantly, garner publicity for his nascent online poker site, Run It Once Poker. Backing down would be a bad look, and Galfond knows it.
Luckily for Galfond, he has set up a bit more of a sensible framework for the most part, assessing prospective opponents and adjusting the odds on side bets accordingly. The list of opponents announced thus far is rather different than was the line-up for the Durrrr Challenge, a more diverse mix of high-stakes live regulars and online crushers.
The odds paint Galfond as an underdog against several of his opponents. As he stated himself, even the spots where he's favoured offer a significant bit of risk simply due to the nature of relatively small samples of pot-limit Omaha, Galfond's game of choice. Any PLO player worth his or her salt can attest to sessions dumping buy-in after buy-in, left bewildered at the end as he or she stares at the ruins of a once promising bankroll.
However, I've followed Galfond's career on a number of avenues, from covering his tournament play to interviewing him to watching his training videos and live streams. Maybe it's the fanboy in me, but I am bullish on his chances, even against the online grinders whom PokerShares favours. Galfond has an astounding ability to think through hands and range his opponents with a precision that would make Daniel Negreanu jealous in two-card poker. He also has the requisite steely mental makeup to withstand the sick swings soon to be standard in his daily life.
The only stone lock is that the fans will be big winners here, but I'm picking Galfond to post a sizable, let's say seven-figure profit.
2. WSOP Main Grows, PSPC Shrinks
Every tournament player with either a deep-pocketed backer or a decent-sized bankroll has their eyes and dreams locked in on two tournaments this year. As always, one is the World Series of Poker Main Event. For the second straight year, though, PokerStars has forced tournament grinders around the world to pony up for a high-value shot in the PokerStars Players No-Limit Hold'em Championship.
The WSOP Main Event has seen an incredible run of growth in recent years. After some of the shine seemed to wear following anti-poker legislation when numbers expectedly dipped, participation returned to nearly peak levels in 2019 when the second-biggest field ever turned out for the Main.
Here's how the numbers have trended the past five years:
| 2015 | 2016 | 2017 | 2018 | 2019 |
| --- | --- | --- | --- | --- |
| 6,420 | 6,737 | 7,221 | 7,874 | 8,569 |
One of the things that has held back the legalised online scene in the United States lately is the concept that liquidity begets more liquidity. That is, every player putting money into play represents an increase in the amount of money available to be won, thus encouraging more players to put their own money in play in hopes of winning bigger prizes. In effect, a poker prize pool can snowball, and that's what we're seeing happen, along with other factors like a recovering economy, to boose Main Event numbers.
It looks clearly like the WSOP Main Event has a great chance to set its attendance record, and that's what I'm predicting will happen. However, on its own, that's a bit too much of a lay-up, so I'm combining it with a prediction that the PSPC will not quite match the first running in 2019.
Last year, more than 1,000 players, many of whom don't make it a habit of firing $25K events, took their shots in the PSPC in the Bahamas. The allure of the event was obvious. Not only was PokerStars qualifying more than 300 players through various means to make for the softest $25K in history, they were straight-up adding $1 million to the prize pool as well.
Poker players don't need much reason to gamble, and this presented an opportunity unlike any other.
I'm not getting quite the same sense of opportunity here, at least when it comes to scale.
First, unlike the announcement of the 2019 PSPC, PokerStars has not thrown around any numbers like $9 million guaranteed, $1 million added to first, and 300-plus qualifiers.
Second, and perhaps more meaningful, the Platinum Pass push has been a bit muted at least in comparison to the previous PSPC. Where an industry colleague had a running joke with me that every headline written by poker media in 2018 was "Platinum Pass Platinum Pass Platinum Pass," Stars hasn't appeared to be throwing the golden tickets around like a rapper in a strip club this time. Even the "Upcoming Platinum Passes" page on the official website was left blank recently.
It's possible the word will spread of how incredible the 2019 PSPC was — and let me tell you, it was incredible and definitely worthy of major shot-taking — and numbers will stay solid or even increase. Some have also pointed to an easier access point for European pros and recreational players alike as additional reasons for optimism, given how Barcelona has long proven an amazingly popular poker hotspot
That said, I feel like the reduced marketing push and seeming drop in qualifiers will see it fall a little shy of 1,034.
3. Someone Off the Board Wins WSOP Player of the Year
Obviously, the 2019 WSOP Player of the Year race grabbed all of the headlines for all of the wrong reasons when Daniel Negreanu was initially announced as the winner, only for forum sleuths to detect a small but significant error in the scoring meant Robert Campbell had actually won.
A number of things led to the fiasco, not the least of which was the format for several of the WSOP events offering unlimited reentry. The whole thing turned into a bit of a farce where a number of players were simply blasting off multiple entries, sometimes in multiple events at the same time, in hopes of building a stack and scoring points even it meant blinding off into the money.
The goal of the WSOP POY is to crown the best player, not the player who can most effectively leverage the system for points without regard to busting reentry events. That's not to demean Shaun Deeb, Campbell, Negreanu or anyone else participating in the ridiculous race. They simply did what they felt best gave them a chance to etch their names in poker history on a banner, and they are all fantastic players who would do well in any format ranking players for WSOP results.
I just feel like it's pretty obvious this thing jumped the shark, and several factors lead me to believe we'll see a different scene play out in 2020.
First, the WSOP has announced that nearly every event will be single reentry at most. Second, I think some of these guys have got to be sick of literally sprinting between different events to build stacks without regard to actual money expected value — you know, the reason these things are supposed to exist in the first place. Finally, the announcement of the $10K leaderboard at the WSOP indicates to me that maybe some changes are coming to the formula that will more heavily weight results in the smaller events. There's no reporting behind that, it's just a feeling based on everything that's happened.
I'll define "off the board" here as someone outside the 2019 top 50. I think as much as the WSOP profits from what's been happening, they want some prestige to return to this award, and "big bank takes little bank" isn't doing it.
4. Phil Ivey Falls Out of the Money List Top 15
I spent parts of the first few years of this piece predicting the high roller scene would slow down. Very sharp of me, and I also like Packers and the under this weekend, by the way.
On the contrary, the high rollers have grown bigger and more numerous than ever before, culminating in the biggest buy-in ever held when Triton hosted a £1 million buy-in tournament in London last year.
One consequence has been insane inflation in the all-time money list, where Bryn Kenney has rocketed toward $60 million-ish heights never before dreamed of after he chopped the aforementioned mill-ball. Whether anyone will catch Kenney in the near future is a good question in its own right after Justin Bonomo's reign proved so short-lived, but a name further down the list caught my eye: Phil Ivey.
Arguably poker's all-around GOAT, Ivey once graced the highest reaches of nearly every chart measuring poker's greatest feats: bracelets, online cash winnings, live tournament scores.
That's changed in recent years as Ivey retreated into the legendary Asian cash game scene, his exploits nothing but whispered rumors in games omitting a third of the deck. He emerged a bit in 2018 and 2019, seemingly grinding out every bracelet event possible, likely in pursuit of untold sums in side bets.
Scarcely before fans could rejoice, however, Borgata and its lawyers swooped in and dumped a bucket of cold water on the story of a hero's return. When they garnished his winnings in the $50,000 Poker Players Championship, they officially served notice that Ivey needn't bother playing any tournaments in Nevada, lest he risk his cash for no reason other than to fill Borgata's coffers.
Ivey may still participate in the odd Triton event here or there, but he even skipped the big Poker Central series that included some high-stakes short deck. If he's not playing that, he may be spooked out of playing any tournaments at all, though he did return for partypoker's Caribbean Poker Party and WSOP Europe.
And if he passes on the WSOP and other events, several names are poised to pass him. He's currently sitting 12th with $28,618,209. Isaac Haxton ($27,670,940), Cary Katz ($26,062,522) and Mikita Badziakouski ($25,824,86) are strong bets to pass him if he is inactive or ineffective. Jake Schindler ($25,070,015), Christoph Vogelsang ($22,664,465), Sam Greenwood ($20,903,696) and Adrian Mateos ($20,019,436) also have outside shots at their current rates.
It doesn't feel right to have Ivey slipping so far down, but that's the state of poker, and Ivey, in 2020.
5. Legislation Sets Up the Breakthrough Year...
...but that year will be 2021.
It's been a crazy year-plus for those hopeful for online poker to finally return in force to the U.S. First, there was Michigan's 11th-hour attempt to push through legislation — seemingly successful but ultimately snuffed out by a lame duck governor.
Then, things took a massively positive turn in late 2019. Pennsylvania's long-awaited launch finally occurred, and PokerStars PA blew expectations out of the water. Prize pool guarantees for the Pennsylvania Championship of Online Poker were increased, then increased again after the smashing early success, then most were still met with ease.
After all these years, there's still an appetite for online poker, particularly in the poker-crazed Northeast.
As 2020 dawns, things are looking up on several fronts. Legal sports betting has proliferated and will only continue to grow, with online betting a key component to maximizing revenue. The potential for expanded online betting could be a boon for poker, which can ride the coattails of legislation authorizing more lucrative games.
States like Kentucky and New York (again) are looking hard at expanded gambling, while Michigan finally did the damn thing and West Virginia builds toward a launch.
Of most import is the ongoing case between New Hampshire and the Department of Justice, in which the state fought back against the government's attempt to reinterpret the Wire Act as applying to more than just sports betting. Initially successful, that suit is currently being appealed, with some observers saying it may go all the way to the Supreme Court.
Adding Michigan and Pennsylvania to the Multi-State Internet Gaming Agreement would be massively impactful as those states boast large populations that would hugely boost liquidity. Pennsylvania alone would double the potential player pool. However, those states are staying ring-fenced for fear of Wire Act reprisals from the government until this case gets settled.
I've learned to be very pessimistic when it comes to U.S. legislation. It has been nearly a decade since Black Friday and I recall people back then predicting things would be back to normal in five years at most. Even so, I'm actually liking where things are headed.
It feels like the initial victory by New Hampshire means the only thing preventing more expansion is a parlay: namely, New Hampshire losing in the appeals courts, plus the Trump administration winning re-election. Another administration would seem unlikely to keep spending government resources on this, especially with the cat out of the proverbial bag as states have begun raking in dollars thanks to gambling taxes. They aren't giving that dough up without a serious fight.
Also, I'm certainly no legal expert, but the government's latest arguments, largely nitpicking at wording, feel pretty weak.
So while I don't think 2020 will be the year we remember as the one where online poker broke through, I do feel like it could lay the groundwork for big things in 2021.