UK & Ireland Sunday Briefing: Big Sunday For UK Players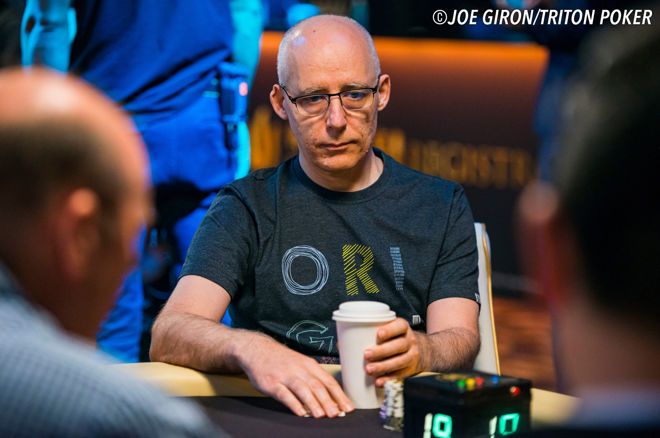 Players calling the United Kingdom home enjoyed more than their fair share of success at the online poker tables on December 8th, especially at the world's largest site PokerStars. Wins, near misses and big scores were the order of the day, here are some of the more impressive results enjoyed by players from our shores.
Two UK-based Spaniards managed to reach the final table of this weekend's Sunday Million. Sadly for them, they failed in their quest for glory, but still managed to significantly pad their bankrolls.
"PeroQmaloSoy" finished in seventh-place for $16,640 while "disquesi!" fell in third for a cool $59,999.
Talal "raidalot" Shakerchi narrowly missed out on a final table appearance in the $10,300 PLO 6-Max High Rollers 24 event. Shakerchi ran out of steam in seventh-place, a finish good for a $32,493 addition to his presumably ample bankroll.
Simon "simon1471" Higgins banked an even larger prize than Shakerchi when he navigated his way to a third-place finish in the High Rollers 25: $2,100 NLHE 8-Max PKO event. Higgins collected $28,822 from the main prize pool plus an additional $12,015 for a combined prize worth $40,837.
Some of the other big scores at PokerStars on December 8th included:
"summuNNN" - first-place in the $215 Bounty Builder for $39,341*
Kevin "parksy1066" Parkes - fourth-place in the $530 Bounty Builder High Roller for $21,945*
"Mordeca" - first-place in the Bigger $22 for $10,461
"RPM1092" - first-place in the Bigger $55 for $9,458
Jack "Swaggersorus" Sinclair - first-place in the $530 Sunday 500 for $9,374
"D.McGuinness" - third-place in the $22 Mini Sunday Million for $9,196
"DeuceofDuc0" - third-place in the $109 Sunday Kickoff for $5,143
"jb007577" - third-place in the Bigger $215 for $4,472
"theguzzler" - first-place in the $109 Sunday Komania for $3,522*
"Mogelwette" - seventh-place in the $215 Sunday Warm-Up for $3,466
Tyler "wonderboy222" Goatcher – fourth-place in the Bigger $215 for $3,308
"staticodour" - third-place in the $109 Omania for $2,660
"TheKhopMan" - fifth-place in the Bigger $215 for $2,447
"sabulltrp" - seventh-place in the Bigger $109 for $2,360
"oldfandango" - third-place in the $109 Sunday Starter for $1,848
"JBHInfinity" - seventh-place in the $109 Sunday Kickoff for $1,426
---
The Stars Group owns a majority shareholding in iBus Media