Unibet Poker's Kristoff Bergvall Discusses New HexaPro Client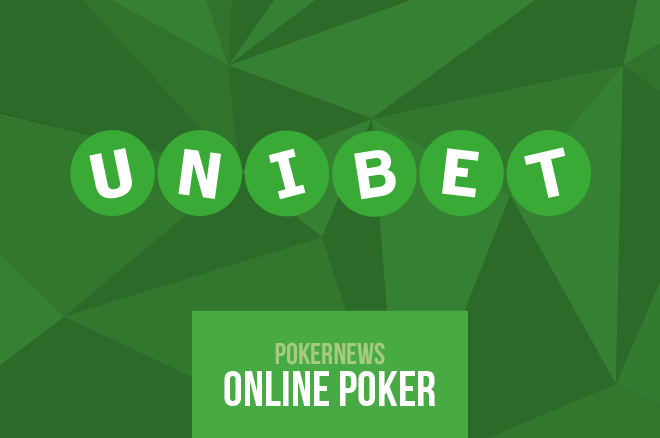 Last week, PokerNews revealed Unibet Poker launched a standalone client for its HexaPro jackpot sit & go tournaments.
The client is the first of its kind and the latest in a long list of innovations from Unibet Poker.
To understand more about the product, the MPN closure, and the company's plans to consolidate its position in the industry, we reached out to Kristoff Bervgall, the Head of Poker for the Kindred Group.
We felt strongly that HexaPro jackpot poker would be a great fit for casino players.
Speaking of Unibet's brand-new HexaPro, Bervgall shared interesting insights on how it could be used to revamp the interest in poker and bring new players to the game
"We wanted to add poker to the Kindred casino brands and give players the option and excitement of competing against other players.
"We were not sure if bringing the full poker client would appeal to players that are used to loading a slot or table game in the browser and start playing directly."
By analysing the behaviour and habits of their players, the team at Kindred was able to come up with a new way of offering the game of poker.
One that could make the card game more exciting to those who aren't used to the traditional poker clients. Not yet, at least.
"We felt strongly that HexaPro jackpot poker would be a great fit for casino players. It combines the excitement of the prize pool draw and a possible big win in a high variance quick poker game.
"After that, we went to work with a precise goal in mind: we had to build something that would be easy to learn and user-friendly enough to attract casino players.
"In other words, we had to make playing an HexaPro game as easy as playing Slots."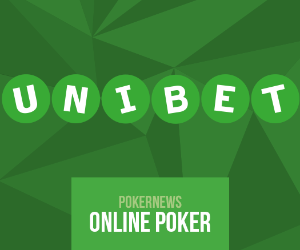 HexaPro Compared to Other Jackpot Sit & Go Games
It is too early to tell whether the HexaPro client has been a success, but one thing is for certain, Unibet Poker is not worried that the standalone client will remove traffic from the site's other core games.
"The HexaPro standalone client is only available on brands where we previously did not offer poker at all, so the increased liquidity does not come at the expense of other poker verticals."
We've played all forms of jackpot sit & go tournaments across several sites, here at PokerNews, so we could write accurate reviews of the various online poker sites.
While all of them are enjoyable, they are also very similar to each other, creating the conditions of what some could perceive as a saturated market.
Unibet doesn't.
"Our players are much more likely to play higher multipliers on HexaPro games compared to the competition due to our 1.5x lowest multiplier and 1000x highest multiplier," Bervgall continues.
"Visually, the HexaPro games are on another level. And the prize pool lottery, which is an exciting part of the game, is the best on the market.
With our standalone HexaPro client, no download is needed on mobile or desktop and our mobile web client features both portrait and landscape mode gameplay."
Bervgall is correct when he states players are more likely to play for the bigger prizes in HexaPro compared to those games found on competitors' sites.
Unibet's players will play for the top prize pool multiplier, on average, once in every 100,000 games.
SPINS at partypoker and Spin & Go at PokerStars award their top prize once in every 1 million games.
However, the jackpots at partypoker and PokerStars are larger.
Consolidation of the Online Poker World Set to Continue
There has been much consolidation in the online poker world over the past few years, with many online poker sites experiencing lower numbers in traffic.
Among these ones, stands one exception: Unibet Poker.
Unibet's poker website continues to flourish and post solid revenue figures.
Bervgall believes this is the result of a strategy that is focused on long-term goals and in building a poker product that could stand the test of time.
"The Unibet poker team is very fortunate because Kindred management expect and trust us to build and develop a poker product for long term success.
"We have been able to focus on the player experience and the long term health of our games instead of chasing short term gains."
It was a surprise and it feels like the end of an era.
Unibet Poker was once part of the Microgaming Poker Network (MPN) before switching to its own dedicate platform in 2016.
MPN recently announced it will be shutting its online poker operations in May 2020. The news came as a surprise to many, including Bervgall.
"It was a surprise and it feels like the end of an era. I had fond memories playing on Prima in the early two thousands and I always heard good things about the MPN tour.
"I cannot comment on migrations, but any MPN player looking for a new home should try Unibet. We have a great loyalty scheme, cash games and tournaments and for the live qualifiers the Unibet Open experience is waiting."
As an industry expert, we couldn't let Bervgall go without asking him where he sees the online poker world heading over the next couple of years.
As we expected, he believes the current climate is challenging, but there is also scope for player-focussed operators to increase their market share.
"Size matters and it is a real challenge to run a poker room or any network product as more and more markets introduce local regulations, staying compliant adds complexity and cost which tends to lead to industry consolidation.
"I think there is a real opportunity for quality operators with a player-first mindset to capture market share if the industry trend of consolidation continues."
Try Unibet Poker Today
Why not try Unibet Poker for yourself? Download Unibet Poker via PokerNews and receive a £500 playthrough bonus plus an invite to four €500 freeroll tournaments.
These hit your account without the need to make a deposit.
Make a deposit to also receive an €8 cash game ticker and four €4 Unibet Open tickets.