DTD Removes Casino Games From Its Venue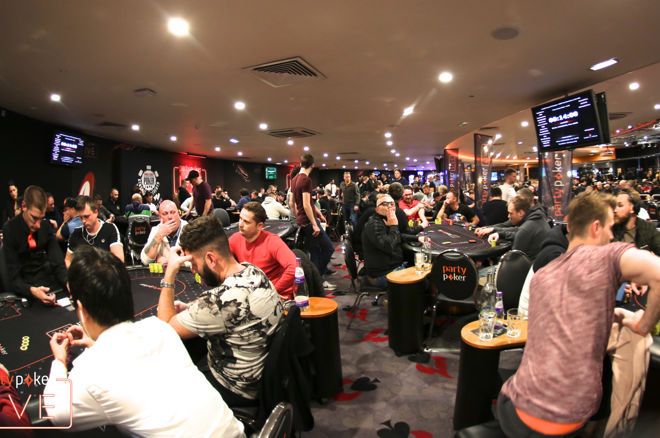 Table Of Contents
Dusk Till Dawn, often called the home of British poker, has removed blackjack and roulette tables from its Nottingham venue as the management team focus purely on poker.
Rob Yong, DTD co-founder and owner, has been increasingly active on social media platform Twitter of late and took to Twitter to explain he and his management's team decided to stop offering live casino gaming at DTD.
Dear Dusk Till Dawn Members - here is short note on why I decided to take the casino out of the club ahead of MILLI… https://t.co/y7POPZV7KF

— Rob Yong (@rob_yong_)
Some slot machines will be available, but roulette and blackjack has been removed. Yong revealed a sports bar is being built at the club and this should be ready in time for the upcoming partypoker LIVE MILLIONS UK festival in January 2020.
Yong explained some of the reason for removing live gaming from his club. Firstly, Yong said there is much red tape and legislation in the casino world these days and this has caused issues, including having to bar some customers from the club.
DTD Returns Its Focus On Poker
We opened as a poker venue and we never felt 100% about having the live gaming in here
He also said, "we opened as a poker venue and we never felt 100% about having the live gaming in here. I've not got anything against live gaming, but it isn't what we want the club to be, we want it to be about poker."
The decision was accelerated after an analysis of the performance of DTD's products. Yong revealed that cash games traffic had decreased since the installation of live gaming tables and he'd rather the money spent on these tables was kept within the poker economy.
It appears to be a popular decision based on the more than 50 replies Yong's tweet has received so far. One reply came from DTD regular Richard King who said, "great idea now just get back to those regular £200-£2,000 buy-in tournaments that DTD was famed for and you guys will be at full power."
Yong replied by admitting his tireless work behind the scenes at partypoker and partypoker LIVE had made it difficult to keep DTD at the forefront of his mind and the club had taken somewhat of a back seat.
No More £42K Roulette Bets!
One player who will be disappointed about the removal of casino table games is Jake Cody. You may recall Cody, a Triple Crown winner, won a £2,200 high roller event at the 2018 partypoker LIVE UK Poker Championship for £42,670 after a four-way deal.
Cody managed to convince Yong to allow him to place a £42,000 wager on the roulette wheel. Cody bet the entire £42,000 on black and won his bet to double his winnings to £84,000!