UK & Ireland Sunday Briefing: Daniel McAulay Wins MicroMillions Main Event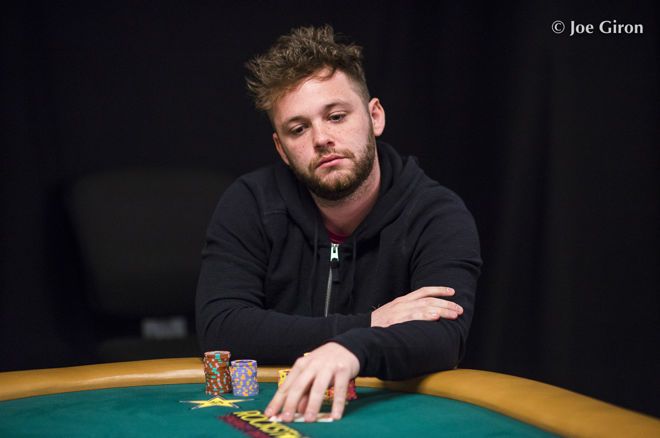 It was a Sunday to remember for Scotland's Daniel "dougiedan678" McAulay thanks to him securing a career-best score when he took down the PokerStars MicroMillions Main Event for a massive $100,061 payout.
McAulay had won more than $415,000 from online poker tournaments before the $22 buy-in $1 million guaranteed MicroMillions Main Event, but now he has over $515,000 thanks to this incredible result.
The grinder from Renfrewshire previously enjoyed a brace of massive prizes in major festivals. McAulay finished fifth in the 2015 FTOPS Main Event at Full Tilt for $63,411 and was the second-place finisher in a $2,100 No-Limit Hold'em Heads-Up event at the 2016 SCOOP at PokerStars for $64,800. Now he has a $100,061 score to his name.
A huge field of 59,779 players turned out for the MicroMillions Main Event and created a $1,195,580 prize pool. Three British players navigated their way to the final table where the least they could take home was $7,695 for their $22 investment. "AlexPreto10" made it all the way to fifth-place for a $27,748 prize, leaving McAulay and "sman9876" as the last remaining Brits.
The pair found themselves heads-up, but no deal was struck despite a pay jump of almost $28,000. This meant sman9876 had to make do with a wallet-filling $72,605 when they busted in second-place, which left McAulay to haul in the $100,061 top prize and his first-ever six-figure prize.
He wasn't the only player of ours to find themselves in the winner's circle because Luke "Bit2Easy" Reeves won the $1,050 Sunday Warm-Up 8-Max. Reeves collected the $36,105 top prize after triumphing over 181 opponents. Earlier, Reeves was the runner-up in the $2,100 Sunday High Roller for $27,920.
We almost had yet another Sunday Million champion, but Conor "1_conor_b_1" Beresford couldn't quite get the job done. The Netherlands-based British star saw his tournament come to an abrupt end in sixth-place, a finish worth $22,116.
Some of the other notable scores at PokerStars on November 24th included:
"despedespi33" - fourth-place in the $1,050 Sunday Supersonic for $13,618
"Liqqa" - fourth-place in the $215 Sunday Warm-Up for $9,402
"summuNNN" - second-place in the $33 Sunday Rebuy for $3,299
Cody "Codfish60" Wagner - sixth-place in the $22 Mini Sunday Million for $2,462
Luke "LFmagic" Fields – second-place in the $109 NLO8 Sunday KOmania for $2,285*
"StupidFr3nch" - ninth-place in the $215 Sunday Warm-Up for $1,892
"summuNNN" - eighth-place in the Bigger $215 for $1,383
"Grimeyyyy" - sixth-place in the $33 Sunday Rebuy for $1,167
*includes bounty payments
We also have to doff our cap to "Hustlejg" who finished second in the $530 buy-in Rake or Break Whale at 888poker. It was a result that netted them $2,850 plus their $30 tournament fee back because the tournament did not hit its $25,000 prize pool target.
---
Want a mention in this article? First, you'll need an account at these online poker rooms. Get the best deposit bonuses here.
The Stars Group owns a majority shareholding in iBus Media