Former WPT Champion Dennis Blieden Pleads Guilty to $22M Theft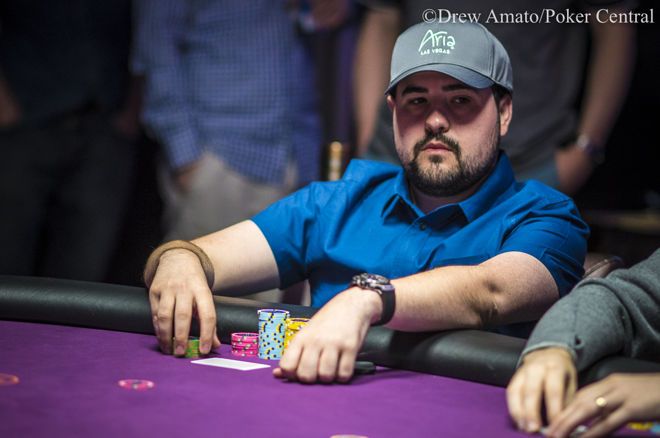 Disgraced poker player Dennis Blieden has pleaded guilty to embezzling more than $22 million from his former employers then using the stolen funds to purchase cryptocurrency.
Formerly of Santa Monica but now a Cincinnati resident, 30-year-old Blieden held his hands up and pleaded guilty to one count of aggravated identity theft and one count of wire fraud. The US Attorney's Office for the Central District of California has warned Blieden faces the statutory maximum sentence of 22 years in federal prison. He has been detained until his sentencing hearing on March 20.
Blieden was the vice president of accounting and finance, and controller of StyleHaul, a digital company formerly based in Hollywood but that relocated to London earlier this year.
The court heard Blieden has control over the company's bank accounts and abused his position to wire company funds to his personal bank account. Blieden funded his cryptocurrency account with the stolen money.
Huge Sums Paid to Poker Players, Credit Cards, and Cryptocurrency Sites
According to court documents, the thefts occurred between October 2015 and March 2019. A staggering $8,473,734 was transferred to Blieden's cryptocurrency accounts, with some of those accounts used to fund Blieden's online gambling.
A further $1,204,000 was written in personal checks to poker players, with an additional $1,134,956 used to pay off his credit card debts.
Bleiden made fraudulent entries into the accounting records of StyleHaul in order to conceal his embezzlement scheme. Those entries were made to look like legitimate company expenses and authorized payments to StyleHaul clients. Other entries were made to look like the transfers to Blieden's personal accounts were "equity" draws the company owed him.
Furthermore, Blieden falsified wire transfer letters claiming to be from Western Union. These were designed to appear Blieden made wire transfers from StyleHaul to money the company owed clients.
As Blieden's stealing continued to spiral out of control, he created a fictitious lease for the rental of a condominium in Rosarito Beach, Mexico, in May 2018. Blieden admitted forging the signature of a fellow StyleHaul executive to push the lease through.
The plea agreement entered by Blieden saw him admit transferring $230,000 of StyleHaul's funds after pretending the condo was being rented to StyleHaul's employees and clients for business purposed. Instead, Blieden pocketed the money. It is this falsifying of the executive's signature that has landed Blieden with an aggravated identity theft charge.
Blieden Funds His Poker Playing; Banks Seven-Figure Prize
Court papers also revealed that on February 21 and 22, shortly before Blieden was dismissed from his StyleHaul job, he entered two poker tournaments. The paper claims the buy-in amounts were $52,000 and $103,000 respectively.
On February 24, Blieden also entered the $10,000 No-Limit Hold'em WPT L.A. Poker Classic Championship. He outlasted 492-opponents, including defeating British star Toby Lewis heads-up, to secure the $1 million first-place prize.
The figures of $52,000 and $103,000 may not be accurate because if Blieden was in Los Angeles for the L.A. Poker Classic, the only tournaments running on those days were a $1,100 buy-in event on February 21 and a $5,250 buy-in event on February 22. This would mean he had to re-enter 46 times in the former and 18 times in the latter, which seems extremely unlikely.
No other tournaments listed on The Hendon Mob results page give any indication as to what tournaments Blieden listed in his plea agreement.
Blieden continued playing poker right up to being arrested. He cashed in the $1,500 No-Limit Hold'em Bounty event at this year's World Series of Poker for $1,603. Blieden also finished 17th from 536-entrants in the $10,300 partypoker LIVE MILLIONS Vegas event for a $35,000 score.