Everest Poker Withdraws From the UK Market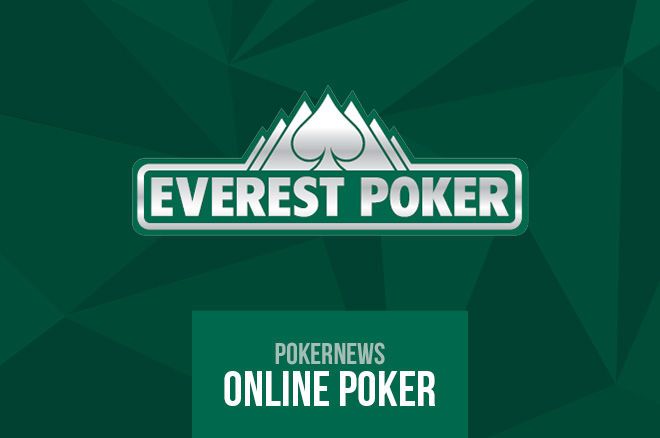 Everest Poker has withdrawn from the online poker market in the United Kingdom after more than a decade of offering its services to British players.
No explanation has been given for the sudden withdrawal from the UK market, although players were warned in late October that they would not longer be able to play at the site from November 1st and only have until November 6th to with draw any funds.
"We apologise for any inconvenience this situtaion may cause and take this opportunity to thank you for choosing Everest Poker and wish you the best for the future," read the end of the email from Everest Poker's support team.
Players from the United Kingdom trying to access the Everest Poker site are greeted with the image below, informing them British IP addresses are now blocked.
Pre-Black Friday, Everest Poker were active in their promotions and ran live events such as the European Poker Championships. It was even possible to qualify for the PokerNews Cup at Everest Poker in 2007. A year later, Everest Poker became the sole poker-related table sponsor of the 2008 World Series of Poker, a deal that continued into the 2009 series. Frenchman Antoine Saout navigated his way to a third place finish in the 2009 WSOP Main Event after winning his seat online at Everest Poker.
Things died down after the passing of the UIGEA, as it did with many other online poker sites. Although, it seemed Everest Poker was trying to ramp things up when it signed Sam Trickett as a sponsored pro in 2014. A potentially expensive promotion ran in 2014 when the site's players could win 10% of Trickett's winnings at that year's WSOP. Trickett cashed for $69,136 that year.
Trickett's deal only lasted 12 months and its activity dwindled from that moment on, with the last newsworthy story appearing on PokerNews in April 2016.
PokerNews reached out to the former Head of Poker but he was unable to shed any light on the reasons behind Everest Poker pulling out of the UK market. We can only speculate as to the reasons why, which probably stem from the increased taxation from the Point of Consumption Tax and the fact parent company Betclic seems more focussed on its native French offerings.