Three Great Live Reported Hands: Main Event Moments and an EPT Bluff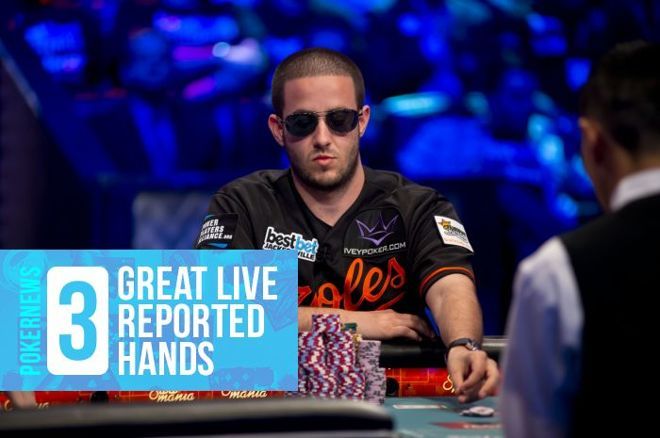 This is Volume 11 of an ongoing series in which PokerNews will look back on some of the most memorable hands recorded in the long history of live reporting on this site. To read more about the concept and which hands make the cut, check out Volume 1.
---
Merson Shows a Final-Table Bluff
| | |
| --- | --- |
| Original title: | Hand #216: Amazing Bluff from Merson |
| Date: | 10-30-2012 |
| Reporter: | Donnie Peters |
| Tournament | 2012 WSOP Main Event |
| Players involved: | Greg Merson, Jake Balsiger, Jesse Sylvia |
The 2012 WSOP Main Event saw one of the most epic three-handed battles in poker history, between Jesse Sylvia, Jake Balsiger and eventual champ Greg Merson. Not for the first time, a hand from that marathon session will be featured here. Merson held the chip lead, but he was by no means a prohibitive favorite after about 90 hands of Day 9 play.
He opted to limp in for 800,000 to begin the 216th hand of the final table, and Sylvia completed the blind. Balsiger raised to 3.7 million in the big blind, and only Merson continued.
The flop brought



and a bet of 4.5 million out of Balsiger. Merson continued to the

turn. Balsiger bet 7.5 million and Merson again went nowhere. On the

river, Balsiger put in a final bet of 13 million.
Merson moved all in for about 40 million more and Balsiger instantly folded. Merson turned over


for a huge bluff that made his railbirds go wild.
The massive bluff gave Merson more than half of the chips in play. While it wasn't exactly smooth sailing from there as almost 200 hands would be played until the final card was dealt, it proved to be a stack that would eventually carry Merson to the title.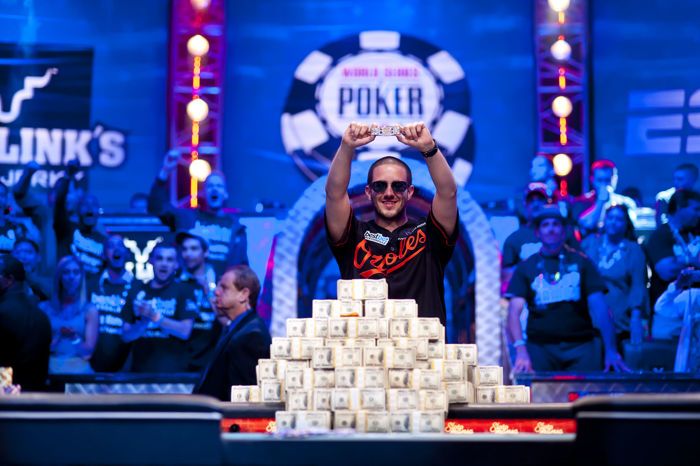 ---
An Epic Run Ends for Craft
| | |
| --- | --- |
| Original title: | Mickey Craft's Main Event Ends with Seven-Deuce |
| Date: | 07-15-2017 |
| Reporter: | Valerie Cross |
| Tournament | 2017 WSOP Main Event |
| Players involved: | Mickey Craft, Michael Ruane |
Some time on Day 2ab of the 2017 WSOP Main Event, a truly unique character began making his presence felt, and his play was only a small part of the story. Mickey Craft captivated the hearts of the poker world with his wild antics, gregarious personality and insane bluff attempts.
By the time Day 5 rolled around, Craft had spent considerable time near the top of the counts, but his wild swings meant any moment could be his last.
That moment came when, in true Craft fashion, he opened to 125,000 at 20,000/40,000/5,000 on the live-streamed table. Michael Ruane made it 325,000 in middle position and Craft stuck around for the



flop. That prompted him to move all in for his last 1.5 million, and he was met with a call from Ruane.
Craft:



Ruane:


Craft was well behind despite flopping top pair with his rags, and the

turn and

river did nothing for him, busting him in 146th place.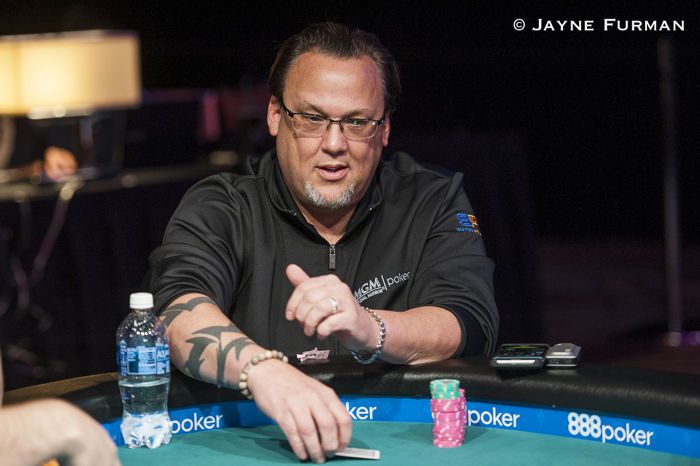 The fan-favourite exited, but not without an encore, as he'd return a bit later to deliver to his old tablemates a tray of his favourite delicacy: shots of Patron.
"I just want to say thank you to everyone for everything," he said. "I just wanted to make a little fun of poker. Whether you go out with king-queen or seven-deuce, it's all for fun. I just wanted to make a little light of these guys' day and to say thank you."
In March 2019, the poker world would say a sad goodbye to Craft upon receiving news of his death.
---
A Big Bluff in Barcelona
| | |
| --- | --- |
| Original title: | Candido for the Camera |
| Date: | 11-26-2010 |
| Reporter: | Unknown |
| Tournament | 2010 EPT Barcelona Main Event |
| Players involved: | Candido Goncalves, Todd Sisley |
The 2010 European Poker Tour Barcelona Main Event was down to its final three tables worth of players, all hunting for €825,000 in first-place prize money, at the start of Day 4. One player who wasted no time in showing he wasn't nitting it up for money jumps was Candido Goncalves.
Right off the bat, Goncalves got involved in a big pot against Todd Sisley. They got to the turn at 12,000/24,000/2,000 with




on the felt. Goncalves checked and Sisley bet 71,000. Goncalves responded with a small check-raise to 150,000 and Sisley called to see the

river.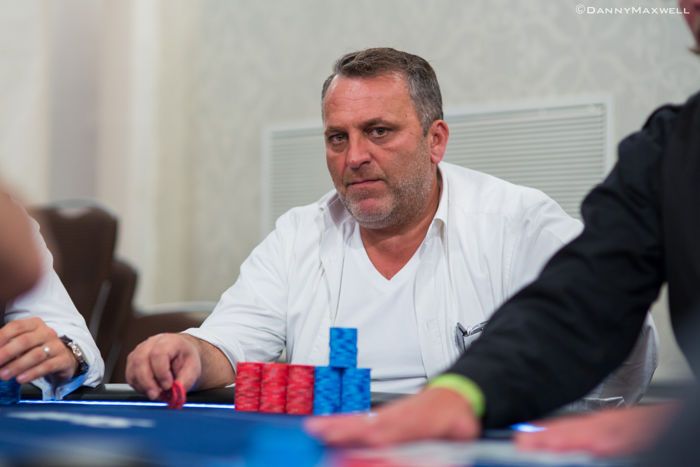 Goncalves moved all in for 475,000 effective, and he also called a clock after only about 90 seconds.
The tournament director opted to give Sisley an extra 30 seconds before starting his one-minute countdown, and Sisley took every one of them before allowing his hand to be killed. Goncalves showed pocket deuces and swept up the pot, and he'd go on to a ninth-place finish for €50,000.
---