The Muck: Shaun Deeb Scolded for Calling out Bryn Kenney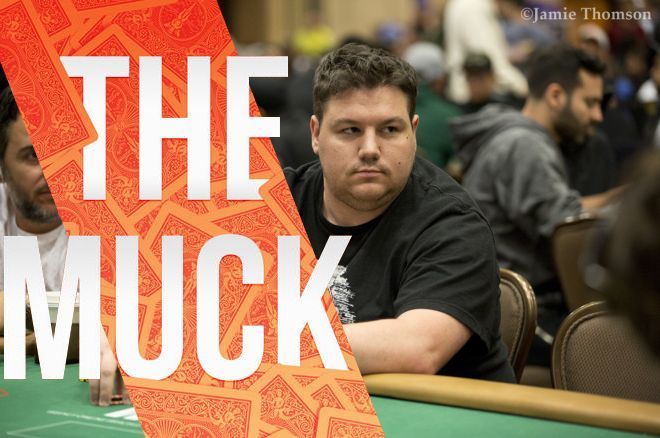 The legend of Bryn Kenney grew considerably a few months back, when he finished "second" in the Triton Million for more than $20 million — he actually won the biggest prize after a heads-up deal with Aaron Zang. In doing so, he also made himself poker's No. 1 all-time tournament money winner.
And if that, along with his eccentric fashion choices, hasn't been enough to endear him to poker fans over the years, Kenney added further to his legend with a recent turn on Joey Ingram's show. There, Kenney proclaimed he had "about half" of his net worth on the line in the Triton Million, between his own piece of his buy-in and his numerous side bets.
"Don't try this at home," he said with a laugh.
Deeb Takes Exception
While that may be easy for Kenney to laugh about now, and something poker players who take big shots can use as fuel for their own dreams, at least one person didn't see the humour in Kenney's aggressive bankroll play.
Shaun Deeb saw the situation a bit differently. In his mind, Kenney was simply gambling degenerately with money he couldn't afford to pay if he lost.
This clip is just sad. It's scary he says he had half his bankroll on his piece of the tourney and then made a ton… https://t.co/27diF5JZIO

— shaun deeb (@shaundeeb)
High-Stakes Pros Come to Kenney's Defense
Kenney has been playing high stakes for more than a decade, thriving both live and online to become one of the true mainstays of high-stakes poker. Many of his peers, seeing Deeb's criticism, came to Kenney's defense.
Jason Koon said that while Kenney's bankroll choices can be questionable, he's always been reliable when it's time to make good on his word.
@shaundeeb I've know Bryn for a really long time. We have had several times where we didn't see eye to eye and I wo… https://t.co/YcPG7Pp45F

— Jason Koon (@JasonKoon)
Fellow high-stakes regulars Timothy Adams, David Peters and Adrian Mateos also rebuked Deeb.
@shaundeeb How is possible to make this serious accussation publicly without enough information to do it? Its mindb… https://t.co/Fvz5Aqrlzn

— Adrián Mateos Díaz (@Amadi_17)
@shaundeeb Very out of line to accuse something like that and throw out words like freeroll when you don't know. Th… https://t.co/49FOwLchnH

— David Peters (@dpeterspoker17)
@shaundeeb Think this is pretty unfair. While Bryn can rub some ppl in poker the wrong way thru being a bit brash/c… https://t.co/Q2IOtf6coi

— Timothy Adams (@Tim0theeAdams)
When Christian Harder pointed out that Kenney could have included the side bets in his overall assessment of his risk and that the side bets could furthermore have been staked, Kenney called it "very on point."
For Deeb's part, he hinted that he had other evidence of Kenney's financial irresponsibility, but he indicated he couldn't share them publicly.
An Old-Fashioned Heads Up for Rolls Offer?
According to Deeb, the story ends with a tale as old as poker time: a beef between two players getting settled with an offer for a heads-up match. Once a fairly common occurrence online, it doesn't happen much nowadays, although Mike Dentale and Cate Hall fired one up a few years back.
In any case, while the furore from his tweet about Kenney was still simmering, Deeb said he received an offer from Kenney to duke it out, either with fists or chips.
Shocking bryn messages me threatens to fight me next time he sees me and then challenges me to hu 2k4k 8g I accept… https://t.co/Kdci0Zk4ei

— shaun deeb (@shaundeeb)
Safe to say that's a match many in the poker world would love to see, but the more likely outcome is that each player continues to crush on his own path in poker, and nothing further comes of this dust-up.