Stealth Mode Coming Soon to PokerStars, Spin & Go Flash Now Available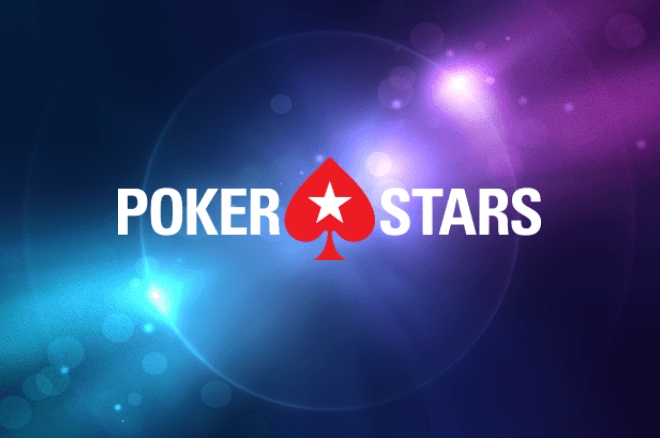 In the latest changes to features and product offerings at PokerStars, the operator has begun to offer Spin & Go Flash and also plans to trial anonymous tables in the next few months, according to an article published on Pokerfuse.
While several online poker sites have embraced or tried out anonymous tables, PokerStars has always maintained the policy of fixed aliases being displayed at all tables, until now. Many operators have been hard at work exploring ways to protect recreational players and thus protect their poker ecosystem, and PokerStars seems to be trying out anonymous tables for the same purpose.
"We are always working on new features and products and we have a lot coming up that we plan to test and gain player feedback on," Rasset told Pokerfuse. "This includes testing adding some anonymous tables in upcoming months, which we will monitor very closely as the overall player experience and health of our poker ecosystem is top priority for us."
Hand Histories Remain, But With a Twist
It is thought these new anonymous tables will be optional, unlike at other online poker sites such as Unibet Poker where everyone is under a blanket of anonymity. The hand histories do have a twist, however, with players' aliases being displayed in the hand histories a day after they have been played. This fact should please users of tracking databases including Poker Tracker 4 and Holdem Manager 2 who can continue to track their own play as well as that of their opponents.
PokerStars explains that this feature also helps to ensure game integrity to prevent against collusion or predatory bot accounts from hiding behind anonymity.
"This feature has been developed with the integrity of the game at its core," Rasset told Pokerfuse. "In order to ensure our players continue to feel secure, they will have access to hand histories with the UserID of their opponents exposed 24 hours after the hand has been played."
Not a New Concept
Anonymous tables are not a new concept in the slightest. In fact, they have been around for the best part of half a decade. Unibet Poker was one of the first adopters of anonymous tables when it left the Microgaming Network for its own stand-alone platform in 2014.
Winamax allows alias changes every six months and optional anonymous tables. Unibet Poker takes things a little further in order to protect its players from predatory behavior by banning HUDs, removing downloadable hand histories and allowing players to change their aliases and avatars up to three times per day. Phil Galfond's recently launched site Run It Once Poker has also banned HUDs and made tables anonymous through a system of temporary IDs.
"In order to ensure our players continue to feel secure, they will have access to hand histories with the UserID of their opponents exposed 24 hours after the hand has been played."
partypoker, which has seen a resurgence of late, recently forced its entire customer base to change their alias. It was a move designed to render the tracking databases useless. partypoker is yet to offer anonymous tables in any form, although players' aliases are not visible in cash games until you are seated at the table.
The hand histories at partypoker only display your alias in cash games, while everyone else is anonymously labeled Player 1, Player 2, and so on.
A new feature recently launched at partypoker is the complete opposite of anonymous tables: real name cash games. Players who sit at these tables have their actual name displayed instead of their chosen alias.
Only time will tell if PokerStars' huge customer base approves of these changes and whether or not the operator decides to apply them to all cash game types.
Speeding Things Up
Another change at PokerStars is the offering of a new and quicker variation of their popular lottery-style sit 'n' go, according to a Friday press release. In the traditional winner-take-all Spin & Go, three players pony up a set buy-in between $0.25 and $1,000 and a randomly determined prize pool is established between two-times the buy-in and 1,000-times the buy-in.
Spin & Go Flash will be no different, meaning it is still possible to play for a prize of $1 million in the biggest available buy-in, only the prizes will be won faster.
PokerStars' Spin & Go's have been around for five years and are already a fast variant, generally taking less than ten minutes. They also have an Omaha version and a "Max" version that sets a maximum number of hands to speed things up. With Flash, blinds are reduced from three to one minute long and players start with 300 rather than 500 chips.
"Spin & Go Flash is a fun and exciting game, ideal for those who only have a few minutes to spare and want to have the chance to win big-money prizes."
"We want to give our players plenty of choice and have a wide range of formats and variants available to cater for all player preferences," said Severin Rasset, PokerStars' Managing Director & Commercial Officer, Poker. "Spin & Go Flash is a fun and exciting game, ideal for those who only have a few minutes to spare and want to have the chance to win big-money prizes."
According to PokerStars, Spin & Go Flash is already available on their .IT, .COM, and .EU clients, and soon to be appearing on their .FR, .ES, .UK, .DK, .DESH, .BE, .BG, .RO, .SE, .ASIA, and .EE sites too.
The faster-structured Spin & Go's should prove even more profitable for the operator than the versions already on offer, as French operator Winamax has already learned. Winamax was actually the first to come out with a lottery sit 'n' go variant back in 2013 and in July, they launched a sped-up version called Expresso Nitro.
A couple years ago, 888poker came out with BLAST tournaments, four-handed sit 'n' go's with a six-minute game clock that changes the game to an all-in shootout when the timer expires. It appears that the industry is moving toward offering faster and faster formats, which will likely continue as long as players continue to fill the games.
Continued Trial-and-Error
PokerStars has made a handful of polarizing changes to its poker offering this year, including reducing the number of cash game tables a player can play at one time to four, slashing the time to act and offering all-in insurance.
According to Poker Industry Pro ($), PokerStars also has something called Swap Hold'em potentially moving toward launch after it emerged in the tournament lobby a couple months back. Whether this new variant will involve swapping of tables, seats, game types or something else, remains to be seen.
Poker Industry Pro also reported back in July that PokerStars would be adding a feature allowing players to "throw" virtual objects at other players, as players at 888poker have been able to do for years. According to that announcement, soon players at PokerStars will be able to launch a pie plate, a fish, a horseshoe or a rose at their opponents.
The Stars Group owns a majority shareholding in iBus Media.