Partouche Poker Tour Returns to France in 2020 After Eight-Year Hiatus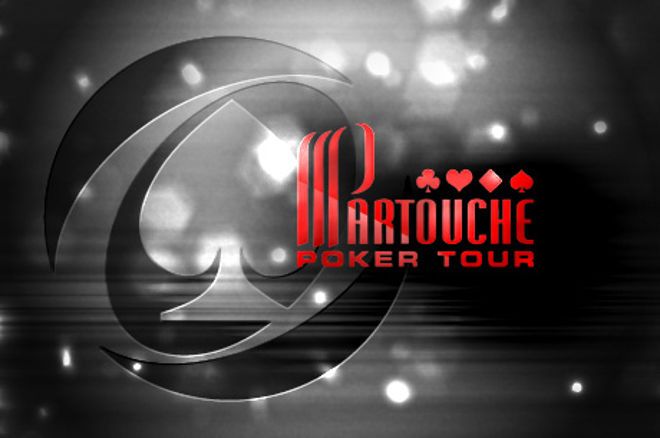 The Partouche Poker Tour (PPT) in France is attempting a comeback after an eight-year hiatus of a tour that saw loads of success along with its fair share of controversy as a staple in European poker from 2008-2012.
Groupe Partouche has just announced that they'll be bringing back the tour for a 2020 edition, following nearly a year of qualifying events to build up the entries for the €7,000 buy-in Grand Final to take place in early September.
A week of poker tournaments will be held from Aug. 31 through Sept. 6, 2020 at the Palm Beach Casino in Cannes, France where the first five PPTs took place. The eight-handed final table of the Grand Final will be held Sept. 6 on the Rooftop Casino 3.14 in Cannes, and much of the action from the festival will be livestreamed, according to the press release.
There will be ample opportunities to qualify into the Grand Final, starting Nov. 1, 2019, and the winner will succeed an illustrious list of PPT champions in Alain Roy, Jean-Paul Pasqualini, Vanessa Selbst, Sam Trickett and Ole Schemion.
Previous Partouche Poker Tour Winners
| Year | Buy-in | Entries | Prize Pool (EUR/USD) | Winner | Top Prize (EUR/USD) |
| --- | --- | --- | --- | --- | --- |
| 2008 | €8,500 | 480 | €3,226,100/$4,722,182 | Alain Roy | €1,000,000/$1,463,743 |
| 2009 | €8,500 | 502 | €3,889,740/$5,561,538 | Jean-Paul Pasqualini | €1,000,000/$1,429,796 |
| 2010 | €8,500 | 764 | €5,683,460/$7,206,934 | Vanessa Selbst | €1,300,000/$1,823,430 |
| 2011 | €8,500 | 579 | €4,307,760/$5,878,649 | Sam Trickett | €1,000,000/$1,364,666 |
| 2012 | €8,500 | 573 | €5,000,000*/$6,286,699 | Ole Schemion | €1,172,850/$1,474,670 |
*The prize pool was €4,264,580 before money was added to meet the posted €5 million guarantee.
Tainted Past
Some will be surprised to see the return of the Partouche Poker Tour, considering some of the controversies that stained what was otherwise a successful tour that drew thousands of players and awarded some of the biggest prizes around.
The 2010 edition was the largest of its five years running, drawing 764 entries to create a prize pool of €5,683,460 (~$7,206,934). A poker legend in the making, Vanessa Selbst took that one down, but not before the event was hit with a cheating scandal.
Cheating Scandal Rocks the 2010 PPT Final Table
As the story goes, the final nine was reached in September and took a break before the final table was to play out in November, much like the old WSOP Main Event November Nine setup.
During that time, former WPT Barcelona winner Ali Tekintamgac was discovered to have been cheating with the use of "fake bloggers/reporters" who were looking at opponents' cards and providing signals to relay the information to Tekintamgac. Apparently, the same player had a reputation as he was also asked to leave the EPT Tallinn event earlier that year for suspected cheating.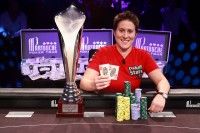 Tekintamgac was removed from the tournament, as were his chips, and the final table played out with eight. Selbst went in with the chip lead by a small margin and outlasted the likes of Fabrice Soulier and Tobias Reinkemeier to bank her biggest score ever of €1,300,000 (~$1,823,430) — also the biggest top prize in PPT history.
Falling Short: The €5 Million Guarantee Debacle
The next controversy to strike the PPT seemed to be the final blow for the festival, before the recent news of revival. After a dip in attendance in 2011 to 579 entries and a prize pool of €4,307,760, PPT organizers apparently decided to juice things up with a €5 million guarantee for the 2012 event.
After marketing materials listed the guarantee in the months leading up to the event, the final fell short of the €5 million to the tune of €736,880. Following the end of registration, tournament organizers tried to renege on the guarantee and Patrick Partouche, the face of the operation and CEO of Groupe Partouche, even went as far as to say that there was never a guarantee posted for the event. In the same announcement during the event, he said that there would be no more PPTs.
After plenty of backlash and a TwoPlusTwo thread that compiled proof of the guarantee promised by PPT on multiple promotional materials, Partouche eventually gave in and announced two days later that Groupe Partouche would make up the difference of the prize pool due to the misunderstanding.
Amidst the drama, some big names made the final table, with Ole Schemion coming out on top, Dan O'Brien finishing in fourth and Dan Smith finishing in seventh. No mention of a guarantee was included in the recent press release announcing the PPT's return.
Qualifying Schedule for 2020 Partouche Poker Tour
Beginning Nov. 1, 2019, weekends of live satellites will be hosted at casinos around France starting at just €125. The €125 Super Satellites will take place on Fridays and will feed into larger €1,000 Super Satellites, plus earn players €200 in cash.
The €1,000 Super Satellites will be two-day events running Saturday-Sunday that award a €7,000 PPT Grand Final entry along with €1,000 in cash for every €8,000 in the prize pool. Players can also buy in directly to the event next year for €7,000. Following is the satellite schedule to date:
| Dates | Venue |
| --- | --- |
| Jan. 24-26 | Pasino Grand Aix En Provence |
| Feb. 21-23 | Casino Du Lyon Vert |
| March 13-15 | Casino De Forges-Les-Eaux |
| April 3-5 | Pasino De La Grande Motte |
| May 15-17 | Casino De Divonne-Les-Bains |
| June 5-7 | Pasino De St-Amand-Les-Eaux |
| July 17-19 | Casino De Pornic |
More satellites are yet to be announced, including one in France and one or two international - location to be determined.
Vanessa Selbst image c/o Partouche Poker Tour.