DQ'd WSOP Player Ken Strauss Jailed for Terroristic Threats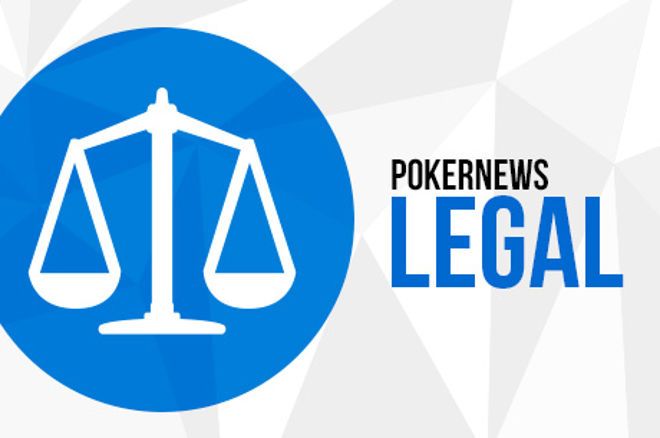 The saga of Ken Strauss continues to get stranger and more sad.
Strauss, who gained infamy in the poker world and even some mainstream media outlets with a series of bizarre behaviors in Las Vegas, beginning at the World Series of Poker, was indicted last week at a Vegas District Court. He's charged with "one count of making threats or conveying false information concerning acts of terrorism" and is facing an upcoming trial while being held on $150,000 bond.
The story was first reported by a local FOX outlet and then dispersed to the poker world by PocketFives.
Strauss' Latest Legal Woes
According to the FOX outlet, the 45-year-old Strauss ran afoul of at least four Las Vegas casinos between July 24 and July 27.
At ARIA on July 25, he was escorted out by security for trespassing.
Prior to that, he'd already been kicked out of Red Rock for allegedly attempting to lure an 8-year-old boy to his room. When the police arrived, Strauss apparently told them he thought he knew the boy from back home in Pittsburgh, but hotel staff opted to evict him anyway.
Strauss then made his way to Venetian, where he was the subject of a call about a suicidal person.
From there, he was able to taxi to Trump International Hotel, where he was arrested on July 27 after 4 p.m.
As for the source of the terroristic threats charge, Strauss posted a garbled tweet that's still up, in which he wrote "all casinos that have banned me will be destroyed effective immediately."
In the wake of the October 2017 mass shooting, those aren't words taken lightly in Las Vegas, and authorities acted swiftly to stop a potential threat before it developed.
Strangeness Started at WSOP
Specifically named in Strauss' tweet are Venetian and Rio, host of the World Series of Poker. That's where Strauss' deranged behavior began, chronicled here on PokerNews by the live reporting and editorial team.
On Day 1 of the WSOP Main Event, Strauss was seated in Pavilion, where he caused a spectacle before first break. Strauss apparently shoved all in blind, flipped over his


, and began shouting. He dropped his pants and then proceeded to throw a shoe that landed in the direction of the dealer and another player.
WSOP staff removed him from the premises and took his stack out of play.
Later videos posted to social media showed Strauss again exposing himself, this time after climbing onto a table at Luxor in the middle of the casino floor.
Following the episodes, Strauss apparently spent some time in a psychiatric facility before being released on July 15 and resuming his erratic behaviour in short order.
The strange tale's next step comes Sept. 10 when Strauss has his next date in court.