The WPTDeepStacks Returns to Marrakech September 14–22
The prestigious WPTDeepstacks poker series returns to the sunny and colorful Marrakech for the sixth consecutive year. The poker festival will take place in the luxurious Moroccan complex of Es Saadi Marrakech Resort – Palace, from September 14th to September 22nd.
Save the date of September 14th, 4 PM, when the festivities begin in Marrakech.
Did you know the Casino of Marrakech is the only casino on African soil to host the WPTDS? Don't miss your only chance to play this illustrious tournament on the continent where the summer never ends.
The 2018 Edition saw François Tosques win the WPTDS Marrakech Main Event, earning the whopping prize of 1,000,000 MAD (approx. €90,900/$107,500.) And this year, you might take his crown if you give yourself the opportunity for your dreams to come true.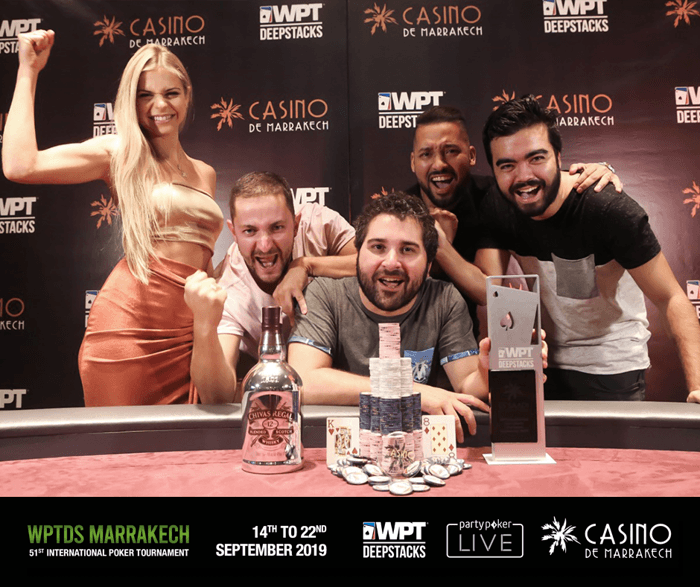 Take notes: the cream of the crop of local and international poker players are on their way to play one or more of the twenty-one tournaments. Will you play against them in the 4,000 MAD Opener (approx. €370)? Will you take them on in the 13,200 MAD Main Event (approx. €1,200)? Or will you battle it out in the 20,000 MAD High Roller (approx. €1,800)?
Save the date of September 14th, 4 PM, when the festivities begin in Marrakech.
A Unique Final Table!
The nine best players of each tournament to play a final table in a unique place: a 10-meter high dome offering a breathtaking view of the swimming pool of Palace Es Saadi!
It's under this bubble that the cameras will be turned towards the players. Once again, you'll be able to live the adrenaline peaks with us as the most important moments will be live-streamed on Poker Marrakech official Facebook page. The live stream will broadcast most of the final tables, allowing aficionados from all over the world to watch the best moves of this sixth WPTDS at Casino de Marrakech.
Here is a look at the full schedule :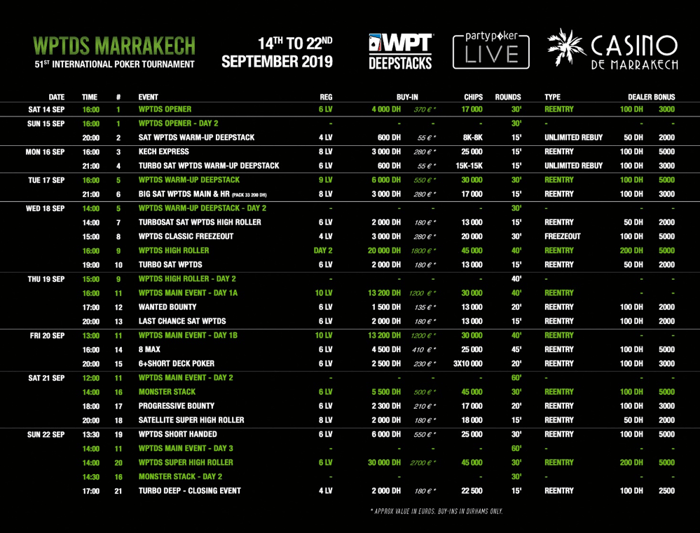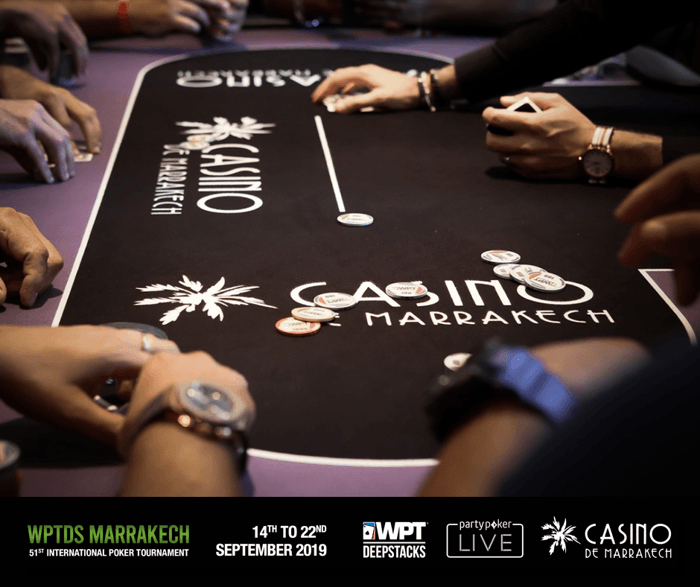 Sponsored content by WPTDeepstacks Marrakech.