UK & Ireland Sunday Briefing: Patrick Leonard Wins $2K High Roller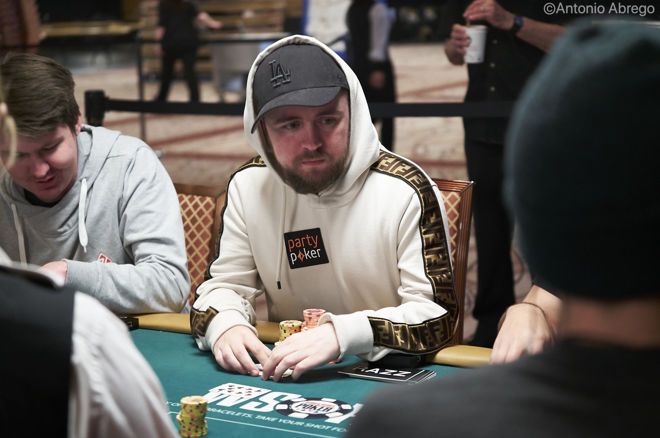 Sunday 28th July saw the weather take a turn for the worse after a few days of blistering sunshine and this resulted in scores of poker tournament players from the United Kingdom and Ireland swapping the beer garden for an online poker session.
One player who got his grind on was the Team partypoker Pro Patrick "pads1161" Leonard who jumped into the $2,100 Sunday High Roller at PokerStars. Seventy-seven other player joined Leonard in his quest to secure the largest portion of the $156,000 prize pool.
Only the final table of nine received any prize money. Steve "Mr. Tim Caum" O'Dwyer, the number one ranked player in Ireland, finished in eighth place for a $6,922 score, but the day belonged to Leonard who defeated "imluckbox" of Thailand heads-up to lock up the $37,895 first-place prize.
While Leonard was on way to victory, the UK's "USARtist" had navigated their way to the final table of the $109 Sunday Million. After outlasting the majority of the 11,300-strong field, USARtist busted in fourth-place for a $43,922 addition to their bankroll, making for a profitable Sunday session.
There were four Union Jacks on show at the final table of the Bigger $215. A field of 382-entries created a $76,400 prize pool that was shared among the top 63 finishers.
"Pendos90" busted in eighth-place for $1,574 with "Z-ENERGIES" crashing out in seventh-place for $2,148. Sixth-place and $2,930 went to "despedespi33" with Damian "DamoWain" Wain progressing the deepest, eventually running out of steam when heads-up, finishing in second-place for $10,151.
Some of the other notable scores enjoyed at PokerStars by our players included:
"BetForNympho" - third-place in the $215 Sunday Warm-Up for $13,403
"Gsmith13" - third-place in the $215 Sunday Supersonic for $11,543
"despedespi33" - sixth-place in the $1,050 Sunday Supersonic for $8,836
"AV_GranD" - second-place in the $109 Sunday Starter for $2,773
Scott "Aggro Santos" Margereson – eighth-place in the $1,050 Sunday Warm-Up 8-Max for $6,031
"stewybaby01" - eighth-place in the $109 Sunday Cooldown for $3,263*
Rory "Reesy" Rees - sixth-place in the $530 Omania High Roller for $3,059
Patrick "pads1161" Leonard – ninth-place in the $530 Sunday 500 for $2,654
"1MTM91" - fourth-place in the $215 NLO8 Sunday Supersonic for $2,618
"portlandunited1" - sixth-place in the $109 Sunday Cooldown for $2,433*
"Kashmir_uzi" - sixth-place in the $215 NLO8 Sunday Supersonic for $1,569
*includes bounty payments
---
There were also a few deep runs over at 888poker where the Rake of Break promotion ran. Rake or Break saw 888poker give several of its major tournaments a prize pool target that returned everyone's rake if it wasn't hit.
The $530 Whale was one such tournament. Set a target of $25,000, only $18,000 was accumulated so all 38 players received their $30 fee back. "GASTRADER1" was our sole representative in the money, finishing in fifth place for $1,440.
Another Rake or Break event was the $215 PKO that saw 71 players create a $14,626 prize pool, surpassing the $12,000 target. "paraRC" came out on top and banked $2,634 from the main prize pool and $3,106 worth of bounty payments.
Finally, a mention for Charlie "chazcombes" Combes who was the eighth-place finisher in the $20,000 Sunday Challenge for a $780 addition to his bankroll.
---
Want a mention in this article? First you'll need an account at these online poker rooms. Get the best deposit bonuses here.
The Stars Group owns a majority shareholding in iBus Media