Report: Borgata Seeking Phil Ivey's WSOP Winnings Plus $214K Interest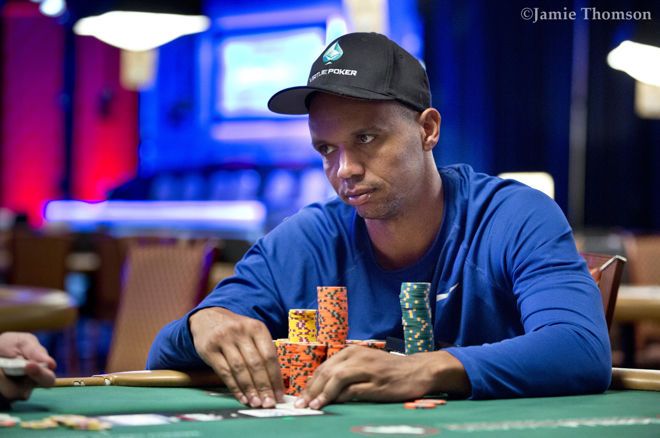 The appearance of Phil Ivey at the 2019 World Series of Poker did not go unnoticed by poker fans around the world, who eagerly followed his exploits as he made another final table run in the $50,000 Poker Players Championship.
Unfortunately for Ivey, it also did not go unnoticed by certain other interested parties — parties seeking to lay claim to his assets.
According to a weekend report from Flush Draw, Borgata and its lawyers were watching closely as the poker legend hit the tournament felt, ready to pounce and snare anything Ivey managed to win at the 50th running of the WSOP.
Ivey at the 2019 WSOP
While Ivey has built himself into an icon with over $26 million in tournament cashes plus untold millions won and lost in the highest stakes cash games in the world, his 2019 WSOP began humbly enough.
A couple of weeks after making his debut, Ivey managed to run deep in Event #37: $800 No-Limit Hold'em Deep Stack but would run out of steam with a 64th-place finish for $3,700. He followed up right after with 76th place in Event #44: $1,500 No-Limit Hold'em Bounty for $2,752. A couple of days later, Ivey finished 82nd in Event #55: $1,000 WSOP.com Online Double Stack for $2,533.
Then, Ivey looked to be on the verge of a breakthrough as he charged into the chip lead during the $50,000 Poker Players Championship, ranking among the top stacks for several days. However, things went south for him shortly after the money bubble, and he'd fizzle out in eighth place for $124,410.
It was that last cash that apparently caught the attention of Borgata.
Borgata Pounces During PPC
According to Flush Draw's reporting, on June 27, Borgata lawyer Jeremy Klausner served notice to WSOP brass that Borgata had obtained a writ of execution dating to June 18. The writ was approved and granted Borgata rights to $10,130,000 in principal plus an additional $214,518 in interest, all stemming from an ongoing legal saga.
The New Jersey casino has gained the upper hand in the years-long war against Ivey and fellow gambler Cheung Yin "Kelly" Sun, with a February ruling giving Borgata clearance to seize Ivey's assets in Nevada after a fruitless search for anything of value in the Garden State.
While $8,985 in what amounted to min-cashes apparently didn't arouse much interest from Borgata's legal team, the PPC run and the possibility of seizing seven figures in winning seems to have perked their ears. That June 27 notice served by Klausner coincided exactly with the day of Ivey's bustout from the PPC.
Fate of Ivey's Winnings, Future Tournament Endeavors in Question
Whether Borgata was able to successfully intervene and ensnare Ivey's $124,410, plus anything else he had squirreled in a deposit box at the Rio, is a question that remains unanswered.
Speculation followed on TwoPlusTwo about why exactly Ivey would even play high-profile poker tournaments in a state wherein a judgment against him had been sought. Brandon Shack-Harris suggested crossbooks and side bets likely explained his entries.
Many have also been left wondering whether the judgment played a part in Ivey's ultra-quick exit from the 2019 WSOP Main Event where he busted in less than an hour of taking his seat.
Either way, it seems clear that it makes little sense for Ivey to continue playing poker tournaments in Nevada or even elsewhere in the U.S. as long as this judgment hangs over his every move and every potential cash. Ivey's thousands of fans may be left wanting when it comes time for the 2020 WSOP, pending other twists and turns in the coming year.