YouTube Responds to Poker Content Creators About TOC Violations
This article was updated with new developments on June 4, 2019.
On May 31, 2019 Twitch streamer and YouTube content creator Jaime Staples broke the news that several of his YouTube videos were removed from his channels overnight.
At first, two videos were missing related to his My Ultimate Sweat Challenge where he was giving away a seat into the PokerStars Players' Championship in the Bahamas in January of 2019. This number ballooned to a staggering 150 videos out of around 1,000 total in just a couple of days. Staples currently has one 'strike' from YouTube against his channel.
"The strike means you can't upload (videos) for a week, and if you get three strikes, you're out," Staples told PokerNews.
YouTube Community Guidelines
According to Staples, YouTube sends out an email giving the channels an alert when they're getting a warning or a strike. The email essentially lays out the Community Guidelines that were violated to merit the strike, and identifies the video in question that is linked to the violation. Staples has two YouTube Channels, PokerStaples and Jaime Staples, and has one strike on each channel as of today.
A full breakdown of strikes can be found via YouTube Help.
Poker pro and coach Evan Jarvis woke up on the morning of June 1 and found he had one strike against him. He didn't think much of it and carried on with his day. By the evening, Jarvis had a second strike and that's when he began to worry. "Am I gonna wake up and have a third, or a fourth?" asked Jarvis.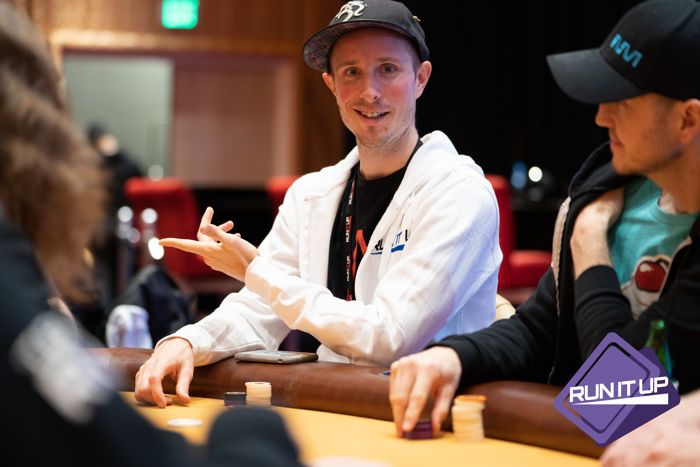 Jarvis had a series of YouTube videos scheduled for release this week during the World Series of Poker and those plans have been halted. Now, a total of 100 videos have been removed from Jarvis' channel titled Team Gripsed Poker Training – Evan Jarvis, which has almost 70,000 subscribers to date.
Both Staples and Jarvis have submitted appeals for the strikes against their channels and they are hoping to leverage the community to come to a solution.
Jaime Staples: "The strike means you can't upload (videos) for a week, and if you get three strikes, you're out."
"I've done my best," said Staples. "The ways to communicate for the average channels are going through live chat support and on Twitter. All replies back have been a scripted response about TOC being violated."
YouTube vlogger Derek Gomez also had five of his videos removed from his channel titled 'Derek GMZ' and he submitted appeals for all of the videos that were removed.
"They are getting pulled because of their connection to a gambling site. They snap declined my appeal," tweeted Gomez. He also posted a screenshot of the generic response from YouTube support.
YouTube vlogger and poker pro Andrew Neeme, on the other hand, didn't bother appealing the one video that has been removed from his channel titled 'Andrew Neeme'.
"I wish they'd let you edit a video that has been removed so that you can take out a section that might be troublesome, but unfortunately you can't. They let you look at its dying carcass for seven days while you think about what you did wrong, before they take it down completely."
Staples further explained that one of the emails he received indicated that some of his videos violate the 'Sale of Regulated Goods' policy, which includes examples of links in the description that link to any gaming site. This would include links to his former sponsor PokerStars and any of the online poker sites promoted by the owners of the channels.
Understanding the Policy
Jarvis empathized with YouTube, explaining that he understands that YouTube doesn't want people gambling and ruining their lives with gambling.
"Having spent time in casinos and having gotten into the tournament scene where there's a bit more gamble and seeing how peoples lives can spiral out of control, I really understand why the powers that be don't want to make it easy for people to lose all of their money," said Jarvis.
Evan Jarvis: "I'm just upset that YouTube didn't give us a heads up and their bots auto-froze our accounts."
Additionally, Jarvis believes that the addition of casino games on sites like PokerStars are the reason why many videos are getting taken down. "I'm not even mad. I understand, at the root of it, what they're trying to do."
He continued: "Most people are not educated in games of chance and games of luck and addiction and all of that. So even though we think we know better, the average person doesn't know better. It's a very dangerous thing."
Staples shared similar sentiments, but doesn't think poker should be lumped in with all gambling: "It is a global site and I get the problem. I think poker has a big enough community and deserves a little thought on correct ways to approach it. [Content creation] is what's fueling the game today. If we lose those avenues, we're in a lot of trouble."
Coming Together to Fight as a Community
Staples went on to explain that he hopes someone at YouTube that can make a difference is able to see the poker world coming together and sees the light that this game has value. "Our game is legitimate, and our community deserves to be on YouTube," continued Staples. "I've been trying to leverage my other communities on Twitch and Twitter. A bunch of people are reaching out, there's a lot of people trying. We are a big community and we can be heard for sure."
Neeme touched on the fact that the benefit of YouTube is also its biggest drawback. "It's massive and is the best way to get your content seen by as many people as possible. This also makes it very tough to personally get in touch with anyone and have a detailed conversation."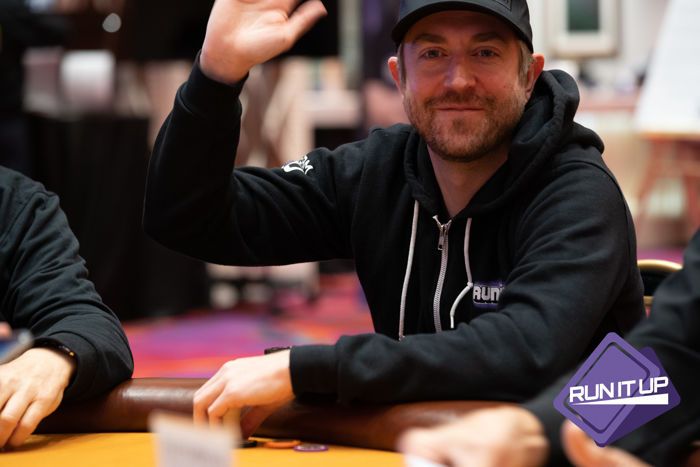 Jarvis found the silver lining and believes this crisis is bringing people together. He indicated that he is finding a lot of good people among the forums online, specifically on 2+2 and CardsChat. "I don't think it's gonna be a huge deal," said a calm Jarvis. "I'm just upset that YouTube didn't give us a heads up and their bots auto-froze our accounts. It's really inconsiderate. We're grown men and women trying to run businesses."
Jaime Staples: "Our game is legitimate, and our community deserves to be on YouTube."
In working with poker mind coach Elliot Roe, Jarvis says he has been reminded to "focus on what you can control, and forget about what you can't. This is one of those situations where there are a lot of things out of my control." He plans to continue contacting support, and keeping up with the healthy lifestyle he has adopted.
Silence Broken
On Tuesday, the poker vlogging community got the personalized response they were seeking from YouTube, and overall that interaction appears to have been productive. Staples tweeted about the feedback he received, explaining that he was informed that links to gaming sites in the video descriptions are in violation of YouTube's TOC policy.
As suspected by some content creators, channel owners should have gotten a warning and an opportunity to remove the links to get their videos in compliance. According to Staples, they will be getting that chance moving forward, and a chance to get their videos back up.
"So my videos will be reinstated and their team is working on speaking with the YouTube poker community affected so that they have time to fix the offending content," Staples shared on Twitter. "It doesn't appear as if YouTube has an issue with poker content at this point but that could always change in the future. It is recommended that all content creators avoid putting links to gaming sites in their descriptions."
Any poker YouTubers with gaming links in their descriptions are advised to get out in front of the issue and remove them immediately. Considering how grim the situation appeared to be for poker content creators on YouTube just hours ago, this development seems to be the best the community could hope for.