The Muck: Haxton Calls for Soverel's DQ After Controversial Hand in WSOP $50K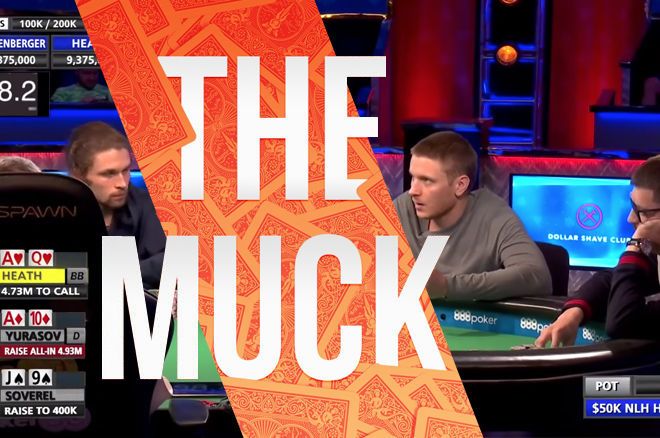 It didn't take long for the first controversial high-profile hand of the 2019 World Series of Poker to play out, and given the tournament's $50,000 buy-in, it was no surprise to see it catch the attention of some of the game's top pros.
The hand took place with four players remaining in Event #5: 50th Annual High Roller $50,000 NLH, a tournament that attracted 110 entries and had $1,484,085 waiting for the winner up top. Meanwhile, the runner-up would get $917,232, third place $640,924, and fourth place $458,138. Obviously, there were some major pay jumps involved.
The Controversial Hand
The hand took place in Level 22 (100,000/200,000/200,000) when Sam Soverel opened for 400,000 first to act and Dmitry Yurasov shoved for 4.93 million right next to him. Those two had essentially the same stacks. Andrew Lichtenberger quickly folded his small blind but Ben Heath, who sat second in chips, asked for a count from the big blind.
Heath: "I genuinely think he did it by mistake."
Heath thought about it for a bit and asked Soverel for an approximate count of his stack. Once Soverel counted down his stack and gave him the number, Heath tossed in a time bank chip to gain 30 seconds of extra time to act. Soverel, not fully paying attention it seemed, looked back at his hole cards and immediately mucked out of turn after Heath tossed in the time bank card.
With now just facing Yurasov's shove and not having to worry about Soverel, Heath called right away.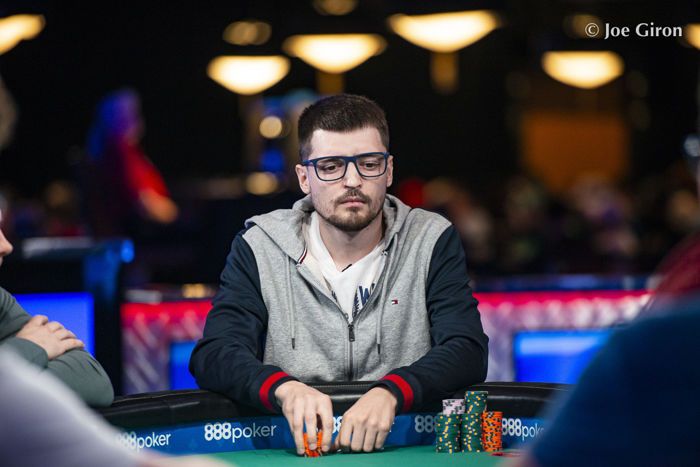 Yurasov, not happy with Soverel mucking out of turn, angrily stood up, almost tossing his chair in the process. Soverel apologized before the two tabled their cards.
Dmitry Yurasov:



Ben Heath:


The board ran out





and Yurasov exited the tournament area, busting in fourth place.
Soverel faced no penalty and would bust in third place a couple of hands later. In his post-elimination interview with [Removed:139] on PokerGO, Soverel apologized, admitted it was a big spot for such a mistake and said it was unintentional. He also stated that he believed Heath would have called anyway.
Asked about the hand after he had won, Heath was adamant that the outcome would have been the same: "It was definitely going in either way. I think if I have a slightly worse hand then it could become a bit interesting, but I genuinely think he did it by mistake."
Here's a look at how things went down:
Ike Advocates for Disqualification
Not everyone believed it was an innocent mistake. Poker pro Isaac Haxton took to Twitter after reading the PokerNews Live Update and suggested an extreme consequence should've been doled out:
Haxton elaborated: "I think he should be disqualified, his chips should come out of play, and he should get fourth place money. And 1yr ban from WSOP events. Realistically, I don't think a floor would be likely to do that. A long enough penalty that he is blinded in 3rd is realistic and fair."
When asked by Platt if he had watched the replay, Haxton responded "Yes I just watched it and I'm 99% certain it was intentional. It's a respectable acting performance but he notices his mistake too quickly and all of his movements from the moment the time bank card hits the felt are unnatural and overacted."
Haxton: "Intent matters. It's inconceivable that this was an accident."
When asked if he's seen any similar behavior from Soverel in the past, Haxton stated: "I've never seen anything this egregious before, but yeah he certainly has a reputation for getting lost on his way to a new table if he's about to be big blind, mucking losers in mandatory showdown AI spots, demanding new set ups as a stalling tactic, etc."
Haxton also replied to another tweet with: "Intent matters. It's inconceivable that this was an accident or that he didn't understand the importance when it's experienced pro at the final table of a $50k. If I were equally confident of those facts in some specific case at smaller stakes, sure, same result."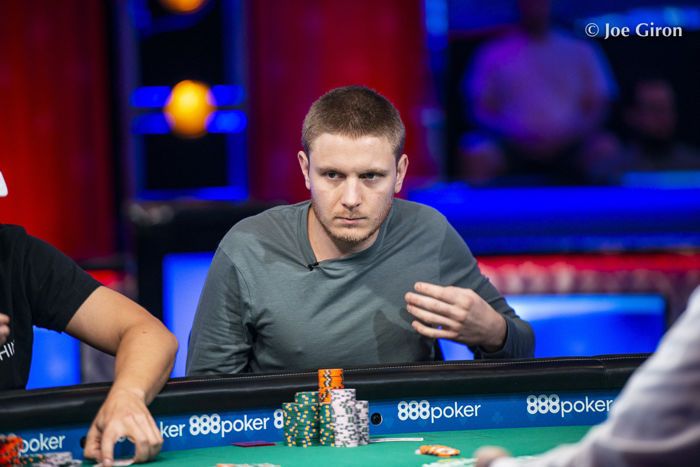 Poker World Reacts
Some in the social media world agreed with Haxton.
"I'm with you Isaac," tweeted Pablo Mariz. "Motive for a fake angle are very huge here any tanking range from Ben crushes Yarusov jamming range which = very big equity to Sam even if legit mistake penalty should be very severe... do we see Yarusov reaction and arguing with the floor about this?"
Rachel Lees (@rachellees69) agreed: "I find it hard to believe Sovrel is tired, not paying attention, mistaking time bank w/ call, etc when 4-handed with this much at stake in a $50k. 1-yr ban seems harsh but agree with @ikepoker on the rest. I don't believe in tooth fairy either."
Kenny Hallaert: "Three orbits is the maximum penalty I give someone before DQ."
Not everyone was so quick to take it to the extreme. Noted tournament director Matt Savage weighed in on the situation.
"The way you are so insistent seems like this kind of thing has happened before?" he tweeted. "No way someone gets DQ'ed for mistake but it does seem like a careless and maybe convenient error. How can you DQ the 'High Roller Player of the Year?'"
Fellow tournament director Kenny Hallaert offered his two cents: "That's seems a hard decision to me. I would go with 3 orbits. I can see the timebank card being taken as a chip. However he should still pay attention and for sure get a penalty and I don't see any mention of that … Three orbits is the maximum penalty I give someone before DQ."
Nihal Advani was in the same boat: "This is a really bad take. It was clearly an accident, but there should be a penalty - something like one orbit. Would this be a DQ at a 1k, or is this just because it's a 50k?"
Given the unfortunate series of events stemmed from a time bank chip, Roman Valerstein offered a suggestion: "Great reason why time bank chips should be tossed in after action is completed. Honest mistake or not in this case, this was bound to happen in a relevant spot- too easy to interpret it as a call."
@AV8PIMP echoed the sentiment: "Too easy to think someone is calling with one "chip" as well. Something has to be done about time banks."
In regards to Soverel's intention, Haralabos Voulgaris summarized it as: "Sounds like an honest mistake from an all-around sweetheart. Move on nothing to see here."