Poker Community Is Raising Funds for Mad Marty Wilson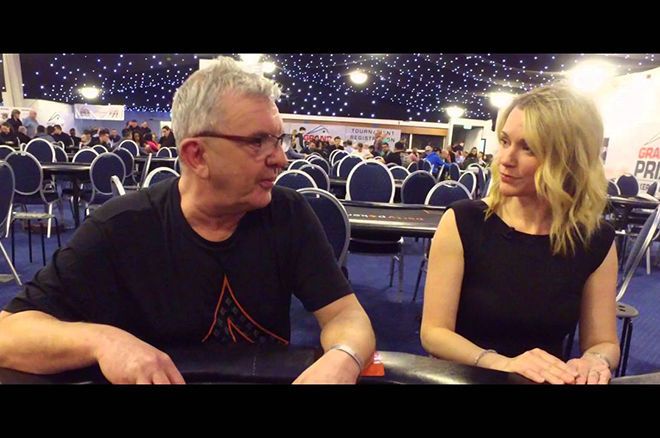 The poker community is digging deep in an attempt to raise funds for the legend that is "Mad Marty" Wilson.
Wilson was taken ill a couple of months ago while in Thailand and was diagnosed with pancreatic cancer. After a hospital stay, Wilson made it back to the United Kingdom to his partner Katherine. Wilson needs surgery but doctors have been unable to perform is due two infections that hospitalised him and Wilson is now undergoing intense chemotherapy.
The long term treatment has led to Wilson and his partner having to borrow a car to get them to and from hospital appointments and they are obviously incurring plenty of additional costs to their usual lives.
Irish poker grinder Mick McCloskey set up a fundraiser on Facebook and the support has been fantastic, so much so that McCloskey has increased the target to £10,000. McCloskey and some other prominent Irish poker pros including Padraig Parkinson, Fintan Gavin and Phil Baker, have also started a campaign asking players competing at the Irish Open to pledge two-percent of their winnings to the fundraising efforts.
Check out the details via this link.
Wilson has been a regular figure at the Irish Open and at live poker events around the UK and the Emerald Isle. His larger-than-life personality has lightened up many poker rooms over the years and he is much loved.
Jesse May summed everything as perfectly as he usually does, saying "For as long as I've known Mad Marty Wilson, he's been devoted to helping those who need it. If you are playing the Irish Poker Open this year, save a thought for Mad Marty because hope's a good thing."
The 2019 Irish Poker Open runs from Apr. 15 through Apr. 22 and features a €1 million guaranteed Main Event. Here's hoping whoever takes down the Main Event has pledged two-percent of their winnings to Wilson's cause, because like May said, hope's a good thing.