Genting Casino Luton Is Undergoing a £750K Transformation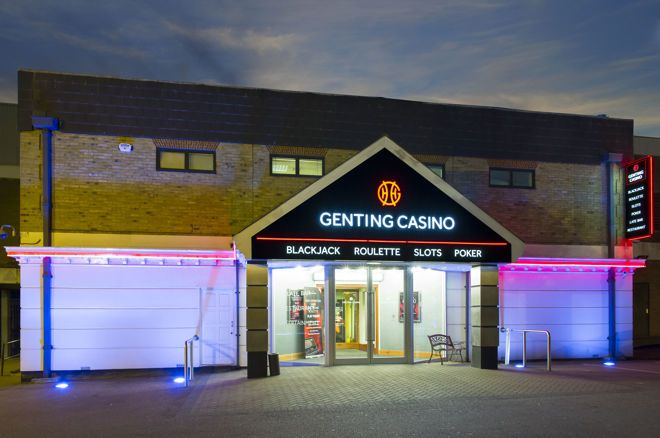 Genting Casino Luton on Skimpot Road is undergoing a £750,000 refurbishment that sees major upgrades to the bar and lounge areas, the gaming area and the casino's poker room.
The new look poker room is to be separated from the gaming area by a partition wall to create a more intimate experience for the poker players. A new room layout coupled with updated chairs and table felts will offer a better experience to poker players; a revamped tournament schedule and cash games is on the horizon.
Table game and slots players will be able to enjoy a new open plan setting thanks to the removal of the wall that currently separates the two gaming rooms. This larger gaming room creates more floor space so expect to see the number of slots increase from 28 to 40 plus the addition of four electronic terminals.
Away from the poker room and gaming area renovations, the bar and lounge areas are set for new décor, flooring and furniture with general improvements being made throughout the casino, including upgraded men's toilets, signage, lighting and the smoking area.
General Manager at Genting Casino Luton, James Harvey, said: "We are absolutely delighted to announce that the casino is undergoing a major new refurbishment. We want to improve our live gaming offering and creating a larger gaming room and more intimate poker room will certainly enhance customers experience. The casino bar and lounge areas are a great place for customers to meet up with friends and socialise and the upgrade will create a really welcoming atmosphere for everyone."
The £750,000 refurbishment is underway with the casino operating as normal until improvements are completed. Genting hope all work will be completed in early May 2019 and a relaunch event is planned when the refurbishment is completed.
This latest renovation comes approximately five months after the Maylasian company upgraded its Genting Casino Westcliff in a multi-million-pound refurbishment. The new look casino, on Southend-on-Sea, was unveiled on Nov. 16, 2018.