Before the Game: Toby Lewis the Sports Nut (Part Two)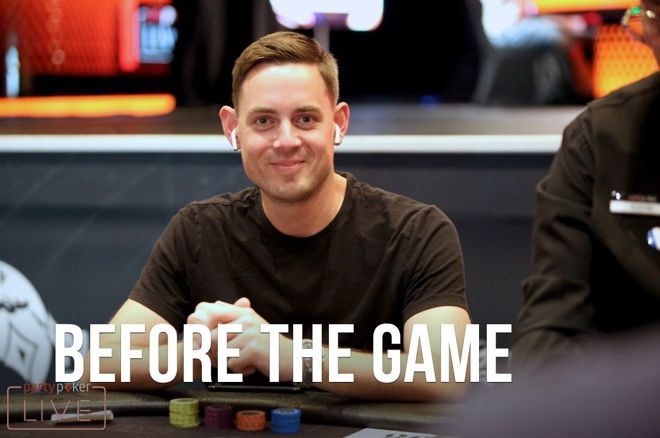 When we caught up with U.K. poker pro Toby Lewis in Part One of Before the Game, we learned about his path to a career in poker. We left off with some of his well-timed staking deals that earned him even more money in poker, which is where we pick up...
Successful Staking
Choosing someone to invest your money in as a poker player is tough. It spreads the variance, sure, but what if they don't win? The savvy Lewis had some hard and fast rules when it came to investing which seemed to work out for him.
"I only chose people who I trusted and who were in our circle of friends. Most of the time, it was people who had their own money. Problems occur when you have to give people money to live off or pay rent. It made me grow up real fast."
"I only chose [to stake] people who I trusted and who were in our circle of friends."
Lewis' most memorable moment in staking was probably Tom Middleton's EPT victory in Barcelona during Season 10 of PokerStars' flagship festival. When it came to the final table, talk of a deal five-handed was rebuffed not by Middleton, but by his backer. Lewis just wanted to help ensure his friend got the best deal possible for himself.
"It was probably a disadvantage for him because he wanted to do a deal five-handed and I was like 'No, you shouldn't do a deal, you're way better than these people.' Eventually, we gave him the deal, but I gave him it, rather than he gave it to the other players. It was so exciting - one of the best moments I had in the game."
Changing Staking Landscape in Poker
 
Eventually though, the stable closed its doors. We were curious as to why.
"I'm not doing it any more so that probably tells you something," says Lewis. "I did pretty well out of staking, luckily, but I know a lot of guys who didn't do well out of it."
There are still players being staked, of course, but by and large, those players are on tighter, "more organized" deals, according to Lewis. He decided that staking was going to have to be a business if he wanted to continue at it, and he made the choice to walk away.
"Patrick Leonard is running a really successful stable now, but it takes up a lot of his time and he has to treat it like a job. I got to stake my friends and made them - and myself - money by staking them. For him, I think it's a good opportunity for him to have a business."
"I did pretty well out of staking, luckily, but I know a lot of guys who didn't do well out of it."
Ending those staking deals is a tough call to make and is almost always made by the person putting up the money. Lewis admits that his knowledge of business and economics probably helped him in the long run.
"If you have someone who's a good player, then it's great for the staker and really bad for the stakee. If its vice versa, and you have someone who's a losing player who is down hundreds of thousands of dollars, it's terrible for the staker and the stakee also. He has to win such a large amount that it can be near enough impossible to get out of make-up."
These days, the majority of staking seems to take place in the form of players swapping or buying smaller pieces of other players' action. Poker staking sites even make it possible to buy pieces of players one may not know personally. Lewis says that "most people are buying action these days" and that puts less pressure on both parties.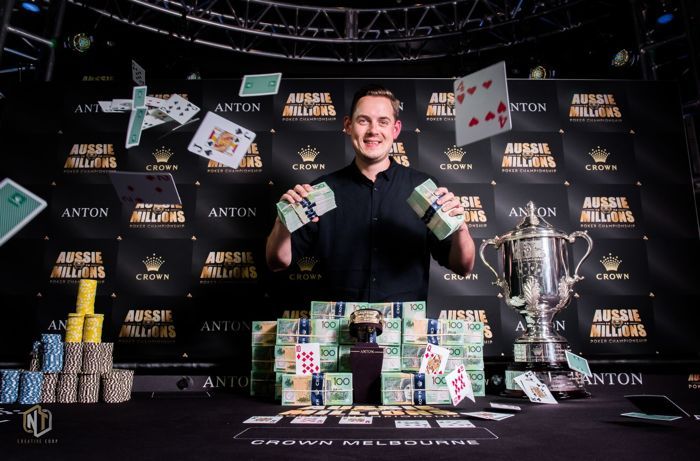 Combining Poker and Sports Passions
From his home base in England, Lewis moved to the America's West Coast some years ago and has recently set up shop in Vancouver, Canada. Still a sports nut, Lewis finds the area conducive to all of his favorite activities.
"I was living in California and now still on the West Coast. It's the perfect time zone for NBA and NFL and other American Sports and I really am quite nerdy when it comes to the stats. When it comes to knowing the different strategies that teams make, I find it really interesting. There's a group of us that watch NFL and discuss it, wager on it and play Daily Fantasy Sports, too."
"There's a group of us that watch NFL and discuss it, wager on it and play Daily Fantasy Sports, too."
Crunching the numbers in sportsbetting is strictly a pastime, however. He puts in a lot of work on his poker game, warning that complacency is the enemy. The correlation between elite sports managers and poker players is one Lewis easily makes. It's progress or die, and in poker as well as elite sports, there's never time to stand still. It's led to the feeling that he's worthy of his seat in high roller events on a regular basis.
"Knowing that your strategies are tried and tested is really helpful with confidence in terms of believing you should be in that environment. I'm really focused, I'm not on my phone at the table any more, ever. I just make sure that I try not to give anything away like live tells. I'm focusing on tournaments with higher buy-ins right now."
For the former student of economics, his career in poker has been a series of calculated risks. The stakes have been upped significantly since his school days of learning the poker ropes with his friends after a round of golf, and Lewis puts in the work required to stay at the top of the game. But the Southampton-born Brit will always find time to keep up with his first love - sports - just as he did... Before the Game.