Patrik Antonius Aims to Improve Poker Experience at Inaugural PAPC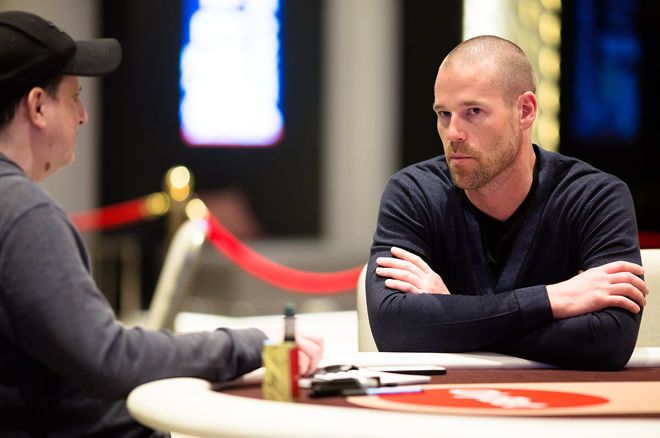 The inaugural Patrik Antonius Poker Challenge is just around the corner at Olympic Park Casino and the Hilton Tallinn Park in the Estonian capital of Tallinn from April 1-7. Patrik Antonius' new poker social media application and sponsor of the event First Land of Poker (FLOP) will be launched during the series.
The festival will be the biggest in Tallinn in years with 52 action-packed events with the schedule designed by well-known tournament director Teresa Nousiainen. There is something for every type of player with tournaments on tap in a variety of formats and buy-ins ranging from €60 to €25,000.
PAPC Highlights
In addition to the festival's namesake and ambassador, Antonius, many other big names have confirmed their attendance including Noah Boeken, Dan Cates, Jens Kyllonen, Robert Mizrachi, Chino Rheem, Ville Wahlbeck, among others.
There will also be plenty of cash game action throughout the festival including live streamed high-stakes games on April 4-5 commentated by Twitch streamer Lex Veldhuis alongside Joe Stapleton, who is the main commentator for the festival's entirety.
The highlight of the festival is the PAPC €1,500 Main Event, which runs from April 4 to 7. The PokerNews Live Reporting Team will be on hand to not only cover this event but also the one-day PAPC €25,000 High Roller on April 3 and the two-day PAPC €10,200 Championship Event running April 6-7.
PokerNews sat down with Antonius himself to learn more about the upcoming PAPC and the FLOP social media app.
Creating the PAPC and Introducing the FLOP App
While the idea for the Patrik Antonius Poker Challenge (PAPC) is new to the poker world, it's something that has been in development for quite some time.
"It's been about 1 1/2 years since I started to work on things to improve the poker industry," said Antonius. "To see what can make the game better and more enjoyable for players, and how we can improve the services we have. The game has been stale way too long. I want to do the best things."
In order to do these things, Antonius set out on building his FLOP poker social media application. While the exact details of the app are still kept firmly under wraps, Antonius lifted the veil slightly on his latest project.
"I see a lot of things in poker I want to improve."
"It all started with building the social media application for the poker industry and building a community in the poker industry that we can all benefit from," said Antonius. "You can't compare this to when you think about Facebook or Instagram. Our goal is to connect people and offer them services that can improve their daily life in poker. I am not going to give away too much now because I want to leave a lot for the launch but we started to work on many things I would like to see changed within the industry."
Though not in fully-developed form, Antonius and company are ready to share with the poker world what they've been so hard at work on.
"We are going to promote the application and introduce it to everyone during the PAPC," shared Antonius. "That will be a very big thing for us. It will still be a Beta version. Our goal is to keep enhancing our product every month. We have 200 exciting things we want to do."
"It is obviously nice to have my own event," the Finn admitted. "I see a lot of things in poker I want to improve and we are introducing a lot of new things in our live events."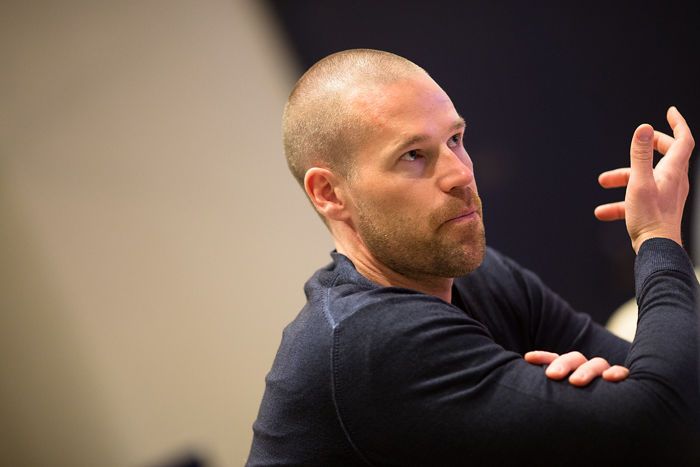 Introduction of Advanced Shot Clock
One of the new things at the PAPC is the advanced shot clock, to be used first in the PAPC €25,000 High Roller event where players are already experienced with a shot clock. One of the goals of the advanced shot clock is for more hands to be played in the same amount of time.
"I want to make a difference with the shot clock," Antonius said. "I believe it is the future. We are going to introduce an advanced shot clock. The shot clock we are using now is not really speeding up the game. People are abusing it. They now feel they have the right to always take 30 seconds."
"I want to make a difference with the shot clock."
"The high rollers are moving really slowly," Antonius continued. "When you have a tough decision, you need to take a lot of time. The main difference I want the shot clock to make is that you don't take time just to balance your time ranges and the game flow stays good. I don't like when players take 30 seconds and then check behind. After three seconds, you know what you are going to do most of the time. We are going to make the clock shorter but add more time banks to encourage decisions to be made faster. If you need more time, you have to use your time bank."
Antonius also went on to discuss how the clock will be shorter preflop with more time provided after the board is dealt. It's also possible that players in earlier position will have more time than players in later position. At the end of the day, Antonius shared that the advanced shot clock will be developed over time with input from the players.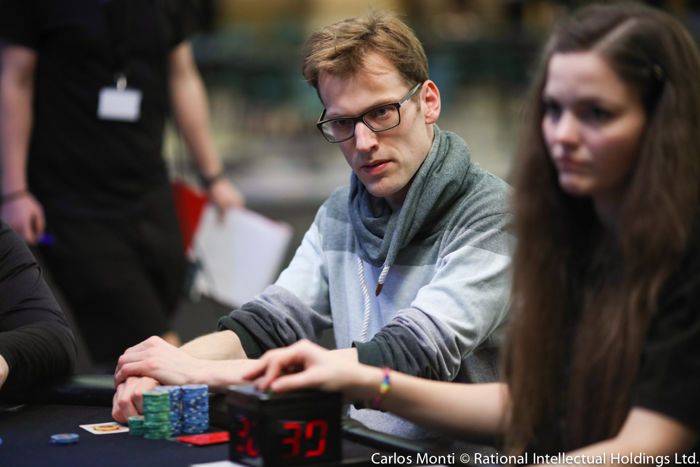 Entertaining Poker for the Fans
One of Antonius' goals is to create a more entertaining product that's more engaging for the fans.
"I want to make a change that's really better for everyone," Antonius said. "Like, how should poker be on TV? You want to have a professional game, yet entertaining at the same time. Nobody wants to watch players take forever on decisions, wearing hoodies and not saying a word. In reality, we have an amazing and entertaining game. It's almost sad that we've been showing boring games on TV. When there's a final table and it's about very serious money, they're just hiding behind their hoodies and scarves and taking forever. For me, that's not a good image to show to the audience.
"I am going to do everything we can to improve our image and give the audience a fun thing to watch."
Part of the televised experience at the PAPC will include delivering quality high-stakes cash games, which sounds reminiscent of the High Stakes Poker days that captivated poker-loving audiences in the past.
"I am going to do everything we can to improve our image and give the audience a fun thing to watch."
"We're going to have televised cash games during my event for two days," Antonius mentioned. "We want to deliver an entertaining show that people want to watch."
"High Stakes Poker did an excellent job back in the day," he affirmed. "What they did was allow the audience to get to know the players a little better and pick their favorites. If you have no idea who the player is, you're not engaged with them. We want to interview all the players before they will play so the audience will get to know what kind of personalities they are outside of poker. I think this makes for a better poker show.
"Yes, we're playing for big money but at the same time, I want to have an entertaining game," he concluded.
The Patrik Antonius Poker Challenge kicks off on March 31 with the €220 PAPC Warm Up. PokerNews live coverage will begin on April 3 with the €25,000 PAPC High Roller. See below for the complete schedule details:
The Patrik Antonius Poker Challenge Schedule
| Date | Time | Event # | Event Name |
| --- | --- | --- | --- |
| March 31 | 2 p.m. | 1 | Free Buy in Hyper Turbo Satellite to the PAPC €220 Warm Up Event |
| | 5 p.m. | 2 | The PAPC €220 Warm Up |
| | 8 p.m. | 3 | €40 NL Hold'em Hyper Turbo Satellite to the €330 Opening Event |
| April 1 | 4 p.m. | 4 | Free Buy in Hyper Turbo Satellite to the PAPC €330 Opening Event |
| | 6 p.m. | 5 | The PAPC €330 Opening Event Day 1 |
| | 6 p.m. | 6 | Hyper Turbo Satellite to the €550 PLO |
| | 8 p.m. | 7 | €550 PL Omaha Turbo |
| | 9 p.m. | 8 | €10 One Hand Flips to The Turbo Mega Satellite |
| | 10 p.m. | 9 | €110 Satellite to the Patrik Antonius €1,100 Turbo Challenge |
| April 2 | 4 p.m. | 10 | Free Buy in Hyper Turbo Satellite to The €330 PLO 5 |
| | 5 p.m. | 5 | The PAPC €330 Opening Event Final Day |
| | 5 p.m. | 11 | The Patrik Antonius €1,100 Turbo Challenge |
| | 7 p.m. | 12 | €330 PL Omaha 5 |
| | 8 p.m. | 13 | €10 One Hand Flips to the €110 NLH Duplicate |
| | 9 p.m. | 14 | €1,100 Hyper Turbo |
| | 9 p.m. | 15 | €110 Hyper Turbo Duplicate to Event #14 |
| | 11 p.m. | 16 | €110 Turbo Satellite to the PAPC €1,500 Main Event |
| April 3 | 12 p.m. | 17 | €25 One Hand Flips to the €250 High Roller Duplicate |
| | 12:30 p.m. | 18 | €25 Hyper Turbo Satellite to the PAPC €330 Championship |
| | 1 p.m. | 19 | The PAPC €25,000 High Roller |
| | 1 p.m. | 20 | The €250 Duplicate to Event #19 |
| | 5 p.m. | 21 | The PAPC €330 Championship Day 1 |
| | 9 p.m. | 22 | €1,100 Pot Limit Omaha 4 & 5 Turbo, Button Round of Each |
| | 11 p.m. | 23 | €110 Turbo Half Satellite to PAPC €1,500 Main Event, Half Cash Prizes |
| April 4 | 11 a.m. | 24 | €110 Turbo Half Satellite to PAPC €1,500 Main Event, Half Cash Prizes |
| | 12 p.m. | 25 | The PAPC €1,500 Main Event Day 1 |
| | 1 p.m. | 26 | €60 Turbo Half Satellite to any €550 Event, Half Cash Prizes |
| | 2:30 p.m. | 27 | €20 One Hand Flips to Event #28 |
| | 3 p.m. | 28 | €220 Hyper Turbo Satellite to The One Day PAPC €5,200 PLO |
| | 6 p.m. | 29 | The One Day PAPC €5,200 PLO |
| | 6 p.m. | 30 | €110 Duplicate to Event #29 |
| | 9 p.m. | 31 | €550 Turbo |
| | 9 p.m. | 21 | The PAPC €330 Championship Final Day |
| | 11 p.m. | 32 | €110 5 Card Pot Limit Omaha Turbo Freezeout |
| April 5 | 11 a.m. | 33 | Free buy in Hyper Turbo Satellite to any €330 PAPC Event |
| | 12 p.m. | 25 | The PAPC €1,500 Main Event Day 2 |
| | 12 p.m. | 34 | €20 One Hand Flips to Event #35 |
| | 12:30 p.m. | 35 | Hyper Turbo Satellite to The One Day PAPC €5,200 |
| | 3 p.m. | 36 | The One Day PAPC €5,200 |
| | 3 p.m. | 37 | €60 Duplicate to Event #36 |
| | 5 p.m. | 38 | €330 Open Face Chinese Pineapple |
| | 7 p.m. | 39 | €330 Turbo Bounty |
| | 9 p.m. | | The PAPC Party |
| | 11 p.m. | 40 | €110 Hyper Turbo Freezeout |
| April 6 | 11 a.m. | 41 | €20 One Hand Flips to Event #42 |
| | 11:30 a.m. | 42 | €220 Hyper Turbo Satellite to The PAPC €10,200 Championship Event |
| | 12 p.m. | 25 | The PAPC €1,500 Main Event Day 3 |
| | 12 p.m. | 43 | PAPC €110 Ladies Open |
| | 1 p.m. | 44 | €110 Four Card Pot Limit Omaha |
| | 2 p.m. | 45 | The PAPC €10,200 Championship Event Day 1 |
| | 2 p.m. | 46 | €110 Duplicate to Event #45 |
| | 3 p.m. | 47 | €220 Sviten Special |
| | 5 p.m. | 48 | €110 OlyBet Poker Series Day 1 |
| | 7 p.m. | 49 | €1,100 5 Card Pot Limit Omaha h/l |
| | 9 p.m. | 50 | €550 Hyper Turbo |
| April 7 | 12 p.m. | 51 | €110 Turbo Deep Stack Version of the Main Event |
| | 1 p.m. | 25 | The PAPC €1,500 Main Event Final Table |
| | 1 p.m. | 42 | The PAPC €10,200 Championship Event Final Day |
| | 1 p.m. | 48 | €110 OlyBet Poker Series Final Table |
| | 2 p.m. | 52 | €1,100 1K Sunday Turbo |