Matt Savage Reflects on Success of WPT Final Tables at HyperX Esports Arena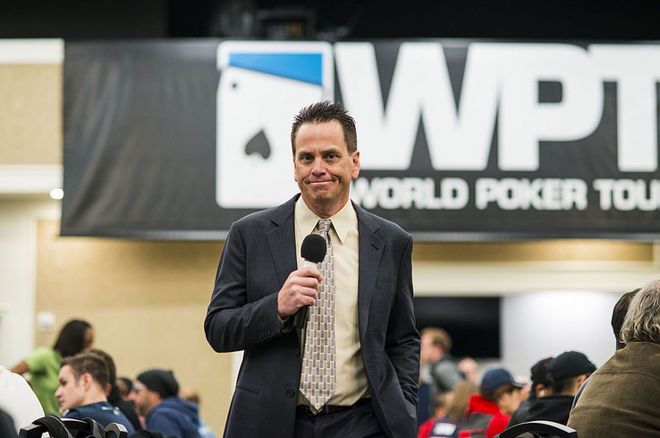 Matt Savage wears a lot of different hats. Commerce tournament director. Founder of the Tournament Directors Association. Movie Star (check out Lucky You if you have any doubt).
He's also the Executive Tour Director of the World Poker Tour (WPT), which yesterday wrapped up its mini-festival of final tables at the HyperX Esports Arena inside the Luxor Hotel & Casino in Las Vegas.
It was there that three delayed final tables – the WPT L.A. Poker Classic, the WPT Gardens Poker Championship, and WPT Borgata Winter Poker Open – played out over three days. It was a risk on the part of the WPT not knowing whether players and fans would be receptive to the strategic move, but one day removed it appears to have been a success.
"I'm very happy," Savage told PokerNews. "The 18 players that came in for the three final tables really enjoyed the experience. There's definitely a feeling of a bigger audience, friends and family who were able to attend. I think it makes for a better experience for the players. With David Baker winning the first day, he was very emotional. That part of it was exciting as well. For them to have someone who hasn't won a WPT come in and win."
Winner, Winner, Chicken Dinner
While ODB's win in the LAPC kicked things off, the middle tournament was a wild one as Frank "The Tank" Stepuchin took the poker world by storm on his way to winning the WPT Gardens Poker Championship.
He downed beer after beer and held a fork with his lucky chicken wing on the end. It didn't always make sense, but it was clear he was a character that liked to have a good time. So how does Savage, who has seen poker oddities of every sort, feel about the new addition to the WPT Champions Cup?
"I was a little concerned people would like or not appreciate the fact that they had this, but pretty much to a player everyone has said how happy they were."
"It was a completely different vibe with Frank and his craziness and his band of fans," Savage said with a smile. "That had a different feel. He's got a T.O.C. seat now so he's coming to the Tournament of Champions and we know what to expect. With that being a smaller field, he'll probably be trying to get people fired up."
Savage continued: "In the end, every time he was all in, he was very respectful. He was standing arm in arm or hugging players before they went out. I don't think he irritated players at the table. Speaking with other players I know they were ok with his antics. His fanbase was pretty respectful as well so I was happy about that."
Perception of Player & Fan Reaction
When asked not only how he felt about the entire experience, but also what the players and fans thought Savage was optimistic.
"It's been a unique experience even for me. It wasn't what I expected," he admitted. "I was a little concerned people wouldn't like or appreciate the fact that they had this, but pretty much everyone has said how happy they were to experience this."
Not only that, Savage pointed out the three venues where the tournaments actually began got their money's worth.
"They've all come out for this. They wanted to know and make sure their brand, their property, was well represented," said Savage. "I think as you look around and see what's going to be on the show, it's as if you were in that casino. The banners and boards up there with the property logos, it's very well represented in the show. We also had a lot of the play-down filming at the venues as well. These are events for the Borgata, for the Gardens, and for Commerce Casino."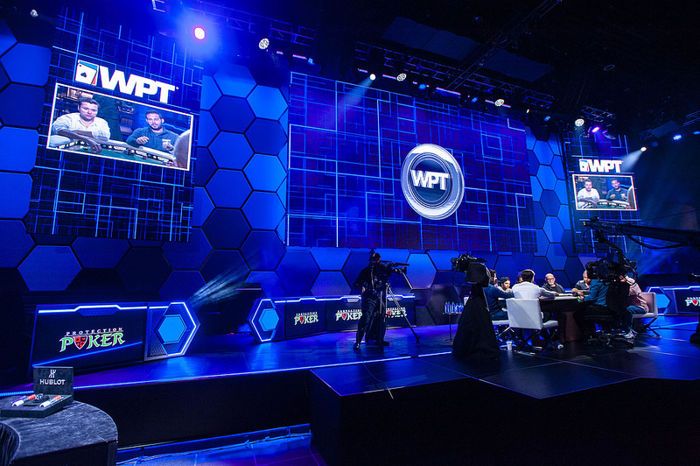 What Does the Future Hold?
For those wondering, a return visit for the WPT to the HyperX Esports Arena is already in the cards.
"We'll definitely have future final tables here," Savage revealed. "We're going to have a Choctaw final table; we're also going to have a Seminole Hard Rock final table, and our Tournament of Champions as well."
Before that happens though, Savage is looking forward to a well-deserved break.
"I've got a lot of things coming up," he said. "I've been on the road since January 15, so almost three full months I've been on the road. I'll go home tonight for the first time in a long time. I'll be home for a couple of days before going to Bay 101 for the Shooting Star event. It's not a WPT unfortunately. I'm hoping it'll come back. I know the WPT wants it back, certain people in the management want it to come back as well, so hopefully, it'll come back in the future."
For more on Savage follow him on Twitter @SavagePoker.
Images courtesy of WPT/Joe Giron/PokerPhotoArchive.