Interview with Sit & Go Planet's Mark Holland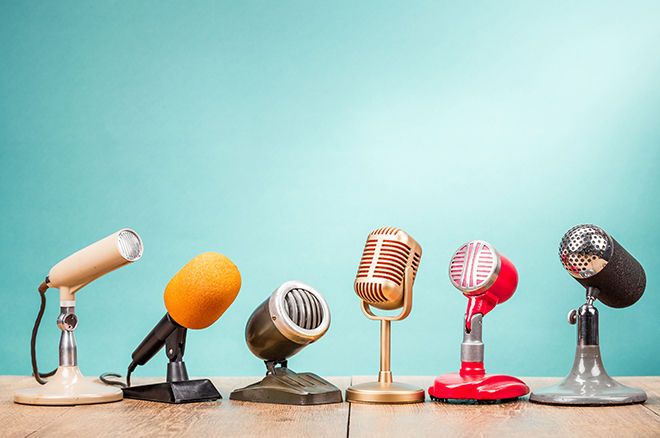 The poker world is one full of interesting people. Having worked in the poker industry for more than 11-years, I have been fortunate enough to have bumped into and rubbed shoulders with some elite poker players, influential industry figures and some genuinely interesting people from all walks of life.
One such person is Mark Holland whose path I first crossed around 2005 when I started my first-ever poker blog, like many aspiring poker players did back then. Mark had a blog documenting his own poker exploits before starting a satire poker blog called Melted Felt.
I knew Mark as he was setting up his online poker affiliate business; I even wrote a few articles for his Sit & Go Planet website. It dawned on me a couple of days ago that it's not only online poker that has changed and adapted over the past few years, those working behind the scenes, away from the tables, have had to do the same. With Mark running a successful affiliate operation, I thought he was the perfect candidate to shed some light on the affilaite world, how it has changed and, being a British player living in Hungary, how he thinks the dreaded Brexit will shape our industry.
Mark, give our readers a little insight into your background.
I was one of millions of players caught up in the poker boom around 2005 / 6. After a stint at Sit N Goes and tournaments, I started a BlogSpot blog. There was a big community of bloggers around that time. It was amateurish, fun and not designed to be monetized.
In 2007, someone emailed and asked me to write articles for what turned out to be an affiliate site. I'd quit my corporate job (to travel, not for poker) at the time, and it was a good way to make a little cash.
I quickly realized they were making decent money on the articles I wrote – and took a look at the industry to figure out how it worked. Sit and Go Planet, my first site, appeared in 2008.
With so many people competing for 'serious' poker players, I took a different approach. My aim was for recreational type players, people that had a job or other income. Players that simply wanted to enjoy poker for fun. I targeted pages to give easy poker concepts to people that were not interested in hardcore strategy. Just enough to stop them making obvious / expensive mistakes.
From there I diversified into different languages – covering a lot of Eastern Europe and Russia as well as the West at one point. Casino and Sports sites followed. At one point I employed a small team (and many independent contractors) to help me. Eventually, that got in the way of the flexible / travel-focused lifestyle I wanted. I'm now solo, still running some gambling websites, though more focused on other niches these days.
Have there been many changes to the affiliate marketing world?
Tons of changes have happened to the affiliate marketing world since I started sending players back in 2008 / 9.
Major themes have included ring-fenced pools for European countries (so much for a single market!), third party rakeback mostly disappearing - and the US changes with Black Friday and now State-run sites. Big site closures also had an effect, Full Tilt, Carbon and Ultimate Bet to name just a few.
There have been some more subtle changes. Poker sites are now fighting hard for space in the search engines. There has also been consolidation with affiliate sites. Big companies have been buying out one-person operations and creating teams to run them.
Together with this increased competition, the poker boom is now long behind us.
Many poker affiliates (including me) have diversified. This is within gambling (mostly casino / sports) and into new areas. Turns out the skills needed to make it in the competitive world of poker affiliates are useful in many other ways.
You're a Brit living abroad in Hungary. How did you end up moving to Hungary? What have been the biggest challenges you've faced or continue to face?
Being a Brit abroad (I know you are married now, smart move) and the challenges that created, why you went out there, why you stayed
I was supposed to come to Hungary for six months for a corporate project. Though I was not actively looking at the time, I ended up meeting my future wife in the office. We travelled the world together for a year back in 2006 and finally tied the knot in Las Vegas in 2016.
Hungary has been great for me. Budapest is a beautiful, lively city. The locals are both smart and funny. A diverse set of expats live here too.
Running a business here has been mostly smooth. Keep in mind that local rules, local bureaucracy and local taxes (complicated ones) all apply. A 'single market' simply does not exist for any practical purpose. I have employed many people here over the years, and it would have been impossible without a local limited company.
The other complication is currency. I get paid in Euros or Dollars, spend in Hungarian Forints and save in Pounds – and all the banks are there waiting to take a cut if you are not careful!
Overall, the positives outweigh this administrative burden.
How you envisage the affiliate marketing world, for gaming at least. to continue changing, for better or for worse?
There are several positives for the poker industry moving forward. With many breakeven regs quitting, things are getting better for recreational players. The US could boom again, though the momentum over there is slow.
I'd like to see a limit on the number of tables at the micro-limits. Players from lower GDP countries 8+ tabling the stakes where most new players are cutting their teeth benefits nobody.
Making a strategy website pay is harder than ever. Without rakeback anything 'advanced' is going to hit an audience that already has accounts at the sites that matter (and are unlikely to want to play at those that don't!). Strategy has moved to video with pro tutors and a membership model.
Without a little help, new recreational players are fed straight to the 'regs' these days. I'll continue my original strategy of targeting 'fun' players. Arming them with just enough knowledge that they have a shot at getting established. For me the ideal player will cross over to the sports and casino games, treating gambling as a cost-effective leisure option, rather than a way to make a living.
I would not start a new site targeting poker from scratch these days. Casino games and sports betting still have possibilities, though with the consolidation to big affiliate companies – even those areas are feeling the squeeze.
The one thing I have learned from 10+ years in the affiliate business is to take nothing for granted. One thing everyone in this industry should expect is the unexpected!
What effects do you believe Brexit will have on the gaming industry and even on yourself as a Brit abroad?
Ah Brexit! Seems to me people have already made up their minds. Everyone seems convinced that those on the opposing side must be crazy / stupid / evil (delete as applicable).
For the gaming industry I'm not sure there will be a major effect. If Europe does join together the player pools, then maybe the UK will be left out. The weaker pound makes the buy-ins in Dollars and Euros more expensive too!
I'll be fine from a practical perspective with or without a deal. Many friends here in Hungary are from outside the EU. They need to go to the immigration office once a year or so to stay here. Being married to a local, I might even get away with that.
I'm sure there is one thing that both 'sides' have in common… lets get something sorted out, so we can move on without all the uncertainty.
Personally, I prefer less government, not more. I also strongly believe that the UK should continue to offer opportunities to anyone who is willing to contribute to making it a fairer and more prosperous place.