Defending Champion Houzvicek Leads After Day 1C of PokerStars EPT National in Sochi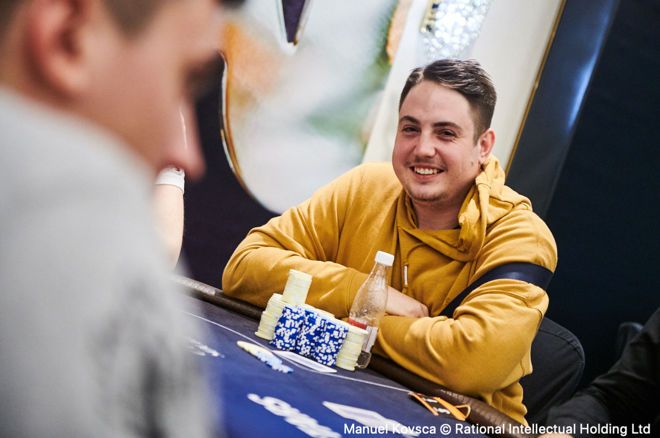 Twelve months after clinching the most significant victory of his poker career, Matous Houzvicek will start Day 2 in pole position to defend his title. After just over 18 levels on Day 1C, Houzvicek bagged up 694,000 which is good enough for the overall chip lead with 108 players remaining in the PokerStars EPT Sochi National event.
Day 1C was by far the biggest starting flight, with its 388 entries eclipsing the 333 entries from the first two flights combined. This ensured that the figure of 705 entries from 2018 was eclipsed by 16 entrants to 721.
"I always perform much better in the C flights!" Houzvicek told PokerNews after bagging up at the end of Day 1C. "I always do better in the last flights. It's my third bullet this year, just like last year. I got through Day 1C last year as well!
"I really like it here. I feel comfortable in the casino with the players. Some of the players from the final table and others that I played with last year have come up to me and recognized me!"
Other big stacks advancing to Day 2 include Daniil Kiselev (664,000), Aidyn Kanabekov (601,000), and Sarkis Karabadzhakyan (595,000).
Notables include former EPT final tablist Kiryl Radzivonau (68,000), Aditya Sushant (456,000), and PokerStars Team Online's Mikhail Shalamov (184,000).
Several familiar faces were back from Day 1A and 1B, with EPT Prague National winner Boris Mondrus jumping into the field. Mondrus took home €382,750 ($435,705) for winning the EPT National last December but won't be repeating the feat in Sochi as he was eliminated midway through the day.
Other notables who failed to make it through include Vadim Lipovka, Viktor Shegay, Gleb Tremzin, Andrey Guliy, Anatoliy Zyrin, Alexander Lakhov, and 2018 EPT Sochi Main Event winner Arsenii Karmatckii.
Midway through the day, it was Rachid Amamou, Aditya Sushant, and PokerStars Team Online member Mikhail Shalamov who were among the big stacks, and all three made it through to Day 2.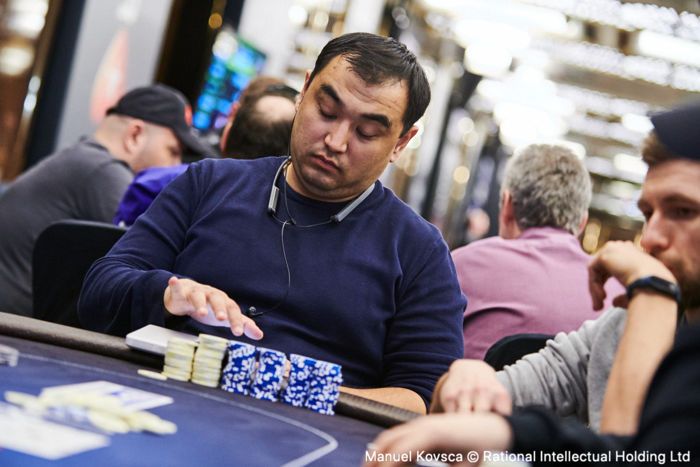 As the blinds began to steadily increase, Denis Kushnerov and Andrey Danilyuk were the first two players above 200,000 before Aidyn Kanabekov took a chunk from Kushnerov and forged on without him.
He moved above 500,000 with the elimination of Meng Wang and was in pole position to clinch the end of day chip lead.
However, defending champion Houzvicek had other ideas, winning two late races with pocket pairs to eliminate first Amani Ezatulla with fours and then Sergey Pustobaev with sixes. This pushed him above 600,000 and he held on to secure the chip lead, almost breaking 700,000 in the process.
The Stars Group owns a majority shareholding in iBus Media.