Daniel "JungleMan" Cates Visits Tokyo & Roasts Dan Bilzerian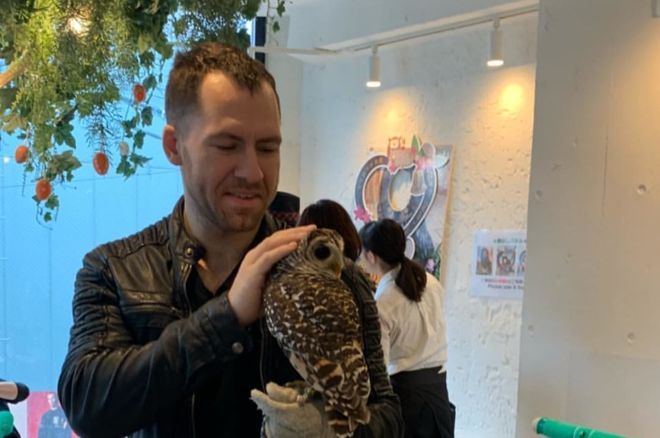 It's been an interesting couple of weeks for Daniel "junglemandan" Cates. The American high roller garnered some attention for a variety of reasons, starting with a prop bet gone awry at Triton Jeju.
And while Cates doesn't usually share much in the way of personal adventures or get entangled in twitter battles, last week was an exception as he had time on his hands in Tokyo.
High Costs for Side Bet
Before his trip to Tokyo, Cates visited Jeju to compete in the Triton Poker Series. During one of the events, Cates got a bit distracted with a side bet idea that affected his play in a pretty significant way. Watch the action unfold below:
Well that side bet didn't go according to plan for the @junglemandan ## Come back to the table please Daniel Cate… https://t.co/q4TZCXsTUd

— Triton Poker (@tritonpoker)
Tokyo Updates
Following Jeju, Cates took a trip to Tokyo, evidently to sample some food, animals and culture. He shares photos from his trip via Instagram.
Roasting Bilzerian
While in Tokyo, Cates saw an opportunity to needle Dan Bilzerian on Twitter.
@DanBilzerian Wasn't it because of social media that you became famous in the first place?

— Daniel Cates (@junglemandan)
Sarcasm breeds sarcasm, and Sam Panzica added his two cents.
@bestindabiz51 @DanBilzerian Lol, not at all... but he is exceptional in other ways

— Daniel Cates (@junglemandan)
Bilzerian returned fire and Cates ended things on an agreeable note, albeit a sardonic one.
@DanBilzerian @bestindabiz51 Doubt there are many at all who are winning more at poker or at life than you (including myself) really

— Daniel Cates (@junglemandan)