Jeff Gross and Jaime Staples Part Ways With PokerStars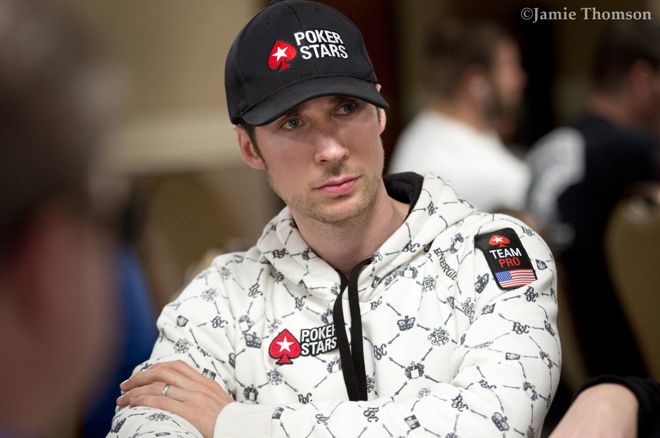 PokerStars continues to reshape its roster of ambassadors, and popular streaming personalities Jeff Gross and Jaime Staples are the latest casualties.
Both players released short videos on Twitter discussing their exits from under the PokerStars banner.
The announcements may come as a bit of a surprise to many in light of PokerStars' recent ambassador strategy, which appeared to zero in on exactly the type of streamer personality of which Gross and Staples are emblematic. However, in a recent interview with PokerNews, PokerStars' Eric Hollreiser did hint the company may change course slightly.
He said the company was "100 percent committed" to Twitch but also called it "an experiment."
"It's terrific, and the streamers are great, and they're building an audience and building a community," he said. "At the same time, realistically speaking, it needs to be at a much larger scale to have a meaningful impact."
Jeff Gross
Gross' PokerFlowShow has been around for a few years now and was spotlighted right here on PokerNews back in 2016. In the years since, he has built his following up to a hefty 55,000-plus followers, landing a deal with PokerStars in 2017 as they ramped up their commitment to promoting streamers.
Gross, who has over $3.2 million in live cashes, was a natural fit with a presence both at numerous live events and his strong online following on Twitch. His natural charisma and ability to make connections had even earned him the nickname "Professional Best Friend."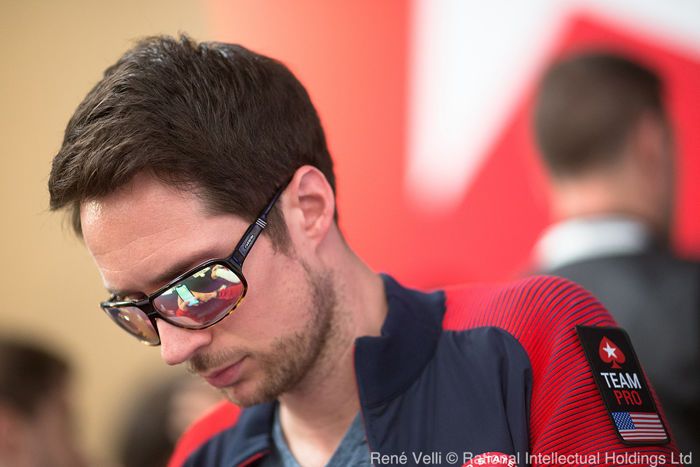 In his video, Gross said he was unable to come to an agreement with PokerStars. He said he appreciated his time with the company and was grateful they gave him a shot as an ambassador.
"It's been an amazing, amazing journey," he said. "Signing my first major deal was super, super exciting."
Gross: "This is just the beginning, this is not the end of Jeff Gross Poker, of streaming, of Twitch."
Gross thanked many people at the company, singling out over a dozen individuals by name, including fellow ambassadors Daniel Negreanu and Andre Akkari, to whom he said he owed special thanks.
Despite the fact that he'll no longer be sporting a red spade patch at any of the live events he attends, Gross won't be disappearing into the ether, though. Far from it, as he said he plans to remain busy and visible as ever.
"This is just the beginning, this is not the end of Jeff Gross Poker, of streaming, of Twitch," he said. "The FlowShow is coming to a theater near you. Got a lot of fun projects planned. We're gonna have a lot of fun together. Thank you to PokerStars, and I'll see you guys very soon."
Jaime Staples
While somewhat less known compared to Gross when it comes to fans of live poker — he only has about $130,000 in recorded live cashes — Staples has built himself into a star on Twitch, where he has just shy of 120,000 followers.
Most notably in recent months, Staples participated in and won a high-stakes prop bet against Bill Perkins that brought him even more recognition.
With that pedigree, it was no surprise that Staples was one of the first ambassadors PokerStars brought aboard specifically because of his reach on the streaming platform.
Staples: "Being sponsored by PokerStars was my dream when I got into the game."
"I've been so lucky over the past four years," the Canadian said. "Being sponsored by PokerStars was my dream when I got into the game. My genuine peak of interest in this game was being able to do what I've been able to do these last few years. I'll forever be grateful for that."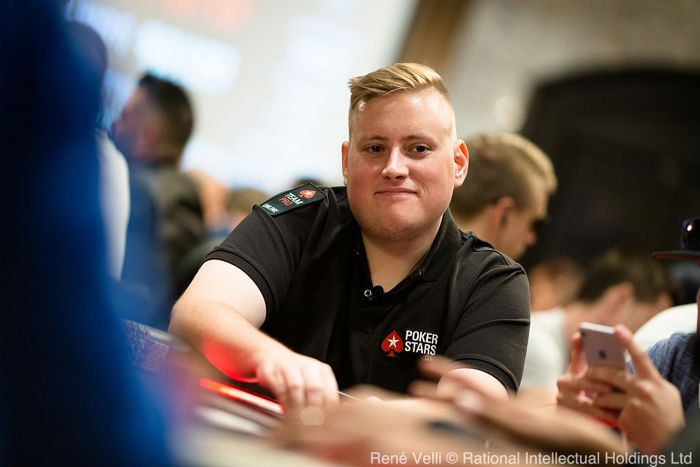 Staples said he'll look to continue promoting the game the way he has been as a PokerStars ambassador. Like Gross, he sent out a round of thanks to the folks he worked with at PokerStars, as well as his fellow team members.
"You made the days awesome. It's been such a pleasure working alongside you for the past four years," he said.
"As for the future for me, I'm really excited. It's a little bit scary but at the same time, I know that if I continue to work hard, and I'm true to what I believe is going to make this game great, everything will work out in the long run."
The Stars Group owns a majority share in iBus Media.