PokerStars Drops Sunday Million Buy-In From $215 to $109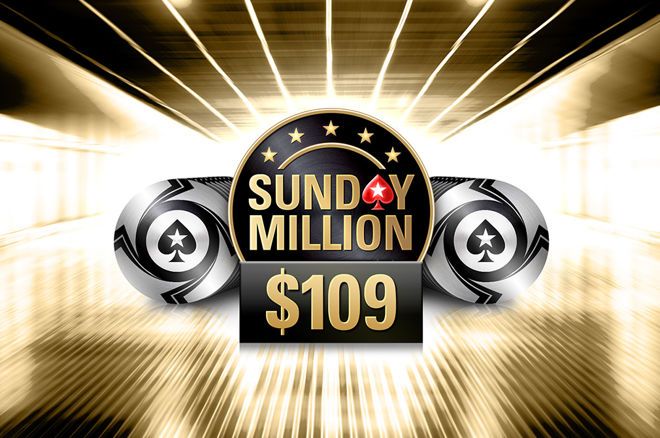 Yesterday, "PokerDave476" from the United Kingdom and Canadian poker streamer Parker "tonkaaaa" Talbot chopped the PokerStars Sunday Million. It might well be the last time the illustrious online poker tournament was played with a buy-in of $215, as PokerStars has announced the tournament will feature a buy-in of $109 going forward.
Announced on the PokerStars Blog, the world's biggest online poker room made it known that all other features of the tournament remain the same. The starting time remains 6 PM (UTC), with late registration open for three hours and fifteen minutes. Blind levels remain 12 minutes long for the first ten levels, with 15-minute levels after. The starting stack stays 10,000 with a first blind level of 25/50 with a 5-ante.
PokerStars has announced that the Sunday Million will feature a buy-in of $109 going forward.
More importantly, the event will keep its $1,000,000 guaranteed prize pool. For the event to meet its guarantee at the $215 prize point, 5,000 entries were needed. For the $109 buy-in, 10,000 entries are required for PokerStars to stay free of overlay. With $15 rake at the $215 buy-in, the total in rake for the weekly Sunday Million was $75,000. With a buy-in of $109, the event will make for $90,000 in rake every week.
No announcements have been made about the payout structure of the event. It remains to be seen what the first-place prize will be for the event. PokerIndustryPro.com speculates the first-place prize will remain similar in size compared to previous editions.
According to the PokerStars Blog, the change has been made with the players in mind:
"We want to open online poker's flagship event to more and more players. The lower buy-in will do that, while ensuring the "Milly" remains the Sunday Major every player wants to win."
The PokerStars Sunday Million runs since March 5th, 2006. Poker player "aaaaaaaa" beat a field of 5,893 players to take home $173,843.50 from the $1,178,600 prize pool. Many well-known poker players have won the event in its almost 13 year history. Among those to triumph in the event, are Yevgeniy "Jovial Gent" Timoshenko, Jesper "KipsterDK" Hougaard, Anton "antesvante" Wigg, Nick "caecilius" Petrangelo, Dan "Danny98765" Smith, Tobias "PokerNoob999" Reinkemeier, Luke "Bdbeatslayer" Vrabel , Paul "paulgees81" Volpe, Scott "Aggro Santos" Margereson, Johan "busto_soon" van Til, and Luke "lb6121" Schwartz.
The Sunday Million has featured a reduced prize point more than once. Those instances, though, were always a one-off. This is the first time the buy-in has been cut in half permanently.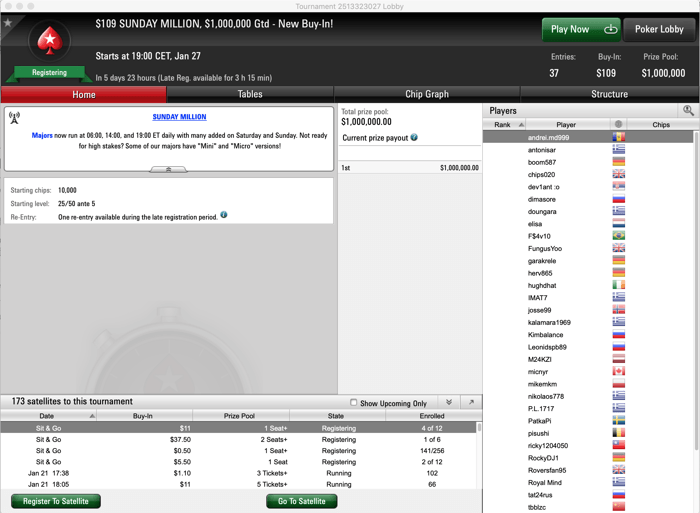 The Stars Groups owns a majority shareholding in iBus Media.