Off the Felt - Daniel Negreanu Engaged, Little Boy for Galfond & Happy New Year!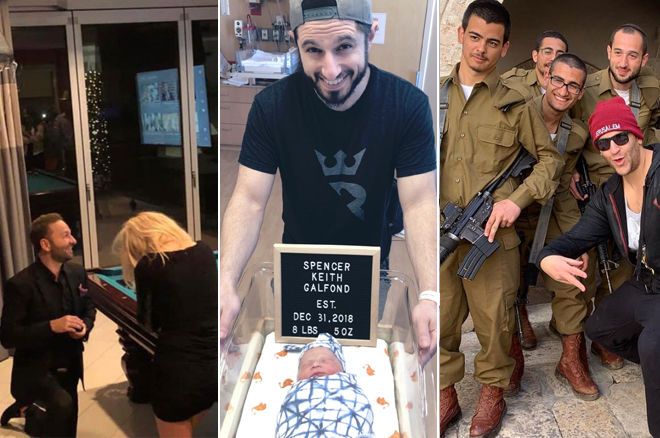 In last week's edition of Off the Felt, we had a special Christmas edition with all players spending time with their family and loved ones. This time, we have another engagement, a little boy for the Galfond family and New Year's Eve!
Daniel Negreanu Engaged
Daniel Negreanu and Amanda Leatherman are happily in love and they share those moments on their Instagram accounts. On New Year's Eve, Negreanu went on one knee and asked her to marry him. And she said YES!
Before the party, he already posted a picture with his brother with a hashtag "#bignightahead":
Amanda posted it on her Instagram with a picture of Negreanu's update on Facebook:
Little Boy for Galfond
Where most people were out celebrating New Year's Eve, the Galfond family was busy with other things. Just two hours before midnight, their son Spencer Keith Galfond was born. Phil posted a beautiful picture, expressing his happiness:
Farah also shared an amazing photo of their newborn:
New Year's Eve!
Phil Galfond and Daniel Negreanu had a beautiful New Year's Eve. Some other players also wished all their followers a Happy New Year from different locations around the world:
Other Updates
Antonio Esfandiari visited his first NBA game in 40 years!
Sorel Mizzi in Jerusalem: