2018 PokerNews Holiday Gift #3: Gripsed Poker Training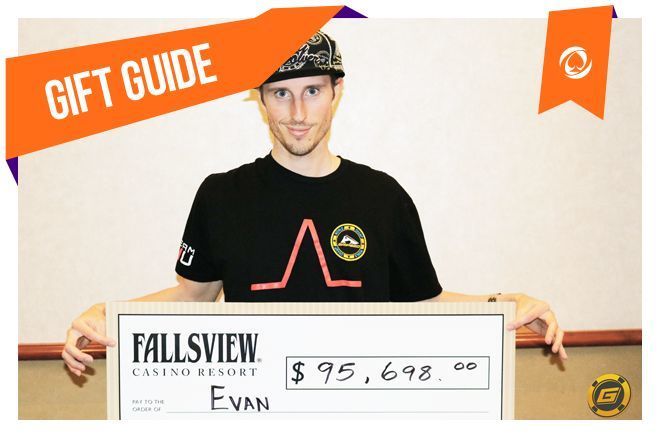 Gripsed Poker Training has helped some of the best players in the world. Charlie Carrel, who now has over 6 million in tournament earnings, started off by learning with Gripsed.
Gripsed.com is not like other poker training sites. They understand that being a champion player is about so much more than just knowing the cards. They take a holistic approach that helps improve all areas of a player's game. They don't just help you win tournaments, they help you feel like a winner about every action you make on a daily basis.
Gripsed founder Evan not just offers mnemonics, his guides intend to give players a solid foundation of knowledge for them to built their own game and unique style on top of.
Gripsed's popular MTT Video Guide, a 10-part series that takes players through every step of mastering tournament play, makes for a fantastic gift for the holiday season. Any poker player that takes the game seriously is helped by the material that Jarvis and his coaches put out.
With over 700 free poker training videos on the Gripsed YouTube channel, there's more than enough material to check out.
Gripsed puts more out than just Poker Tournament Strategy material. They also focus on the physical and mental side of playing poker. Their belief is that when people feel their best, they will play their best. Gripsed offers content from renowned poker coaches like Evan Jarvis, Ali Imsirovic, Charlie Carrel, and Alex Fitzgerald. New training products are released every month through the Gripsed store.
---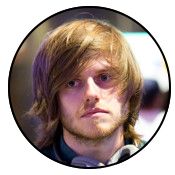 Testimonial Charlie Carrel
"Before I found Evan's videos, I was playing the game by 'feel' and naturally wasn't producing great results. I got fixated on watching the Party Poker and Betfair bankroll challenges, and they really began to give me a good lucidity in my thought processes. I made the full transition to cash games and started moving up the stakes, mainly playing zoom poker on PokerStars.
I didn't really do any 'off-the-table' work apart from watching the Gripsed videos, and managed to sustain a very high win-rate up to around 400NL, where my bankroll had reached about $15,000. After that, I starting using the poker style that Evan had taught, combined with some higher level concepts taught on other training sites, until I was crushing the 5/10 stakes. Evan was always very supportive when I posted my results, and I put all of my success down to finding his channel a year ago.
When Evan started making MTT videos, I started watching those as well. After watching the whole series, I tried my luck at them with some pretty good results. Playing his TAG and well adjusting style, I made three or four scores between $2000 and $4000. I then started watching his reviews of other people's MTTs, which opened my eyes to spots where I had massive leaks in my game. On January 7th, I placed first in the Sunday major $215 NLO tournament for $5,400. The very next week, I placed 6th in the Sunday 2nd Chance for around $10,000, and chopped the Sunday Million whilst in first place for $201,000. Evan then kindly reviewed the whole hand history for my Sunday Million win, and still helped me realise a couple of spots where I was making mistakes.
I thank Evan for all of my poker success, as I know it wouldn't have happened without his project. I would recommend anybody who is playing any stakes to watch the videos that are suited to their kind of poker. I would specifically recommend the Party Poker Bankroll Challenge series. I must have watched each of the episodes at least four times, and they were great to watch before a grinding session, as they really help you get in the correct state of mind for playing."
Charlie Carrel is a high roller player that won the SCOOP Main Event for $1.2 million in 2017 and has $6,263,256 in live tournament earnings to date.
---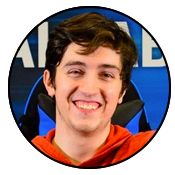 Testimonial Ali Imsirovic
"Without the coaching of Evan Jarvis, I honestly don't know if I would have made it as a professional poker player. When I first came to him, I was still fairly new to poker & was gradually learning the game, but he sped up my learning curve & my comprehension of how the game is played much faster than I ever could have done so alone. Aside from the technical aspects of my game, he helped me in an area no other poker coach will: my mental game. Evan has a unique way of coaching, and is able to help you play more zoned in & reduce tilt while playing. In the grand scheme of things, that will help you make more money than almost any single poker tip anybody could give you. With Evan, you get a coach that can help you in poker & in life. I would HIGHLY recommend considering him if you are looking for a poker coach."
Ali Imsirovic is a high roller player that took down two Poker Masters events, the Borgata Spring Poker Open Main Event, and a PCA High Roller event in 2018. He has $2,514,809 in live tournament earnings.
---