Off the Felt: Little Boy for Little, Pregnancy & Birthdays!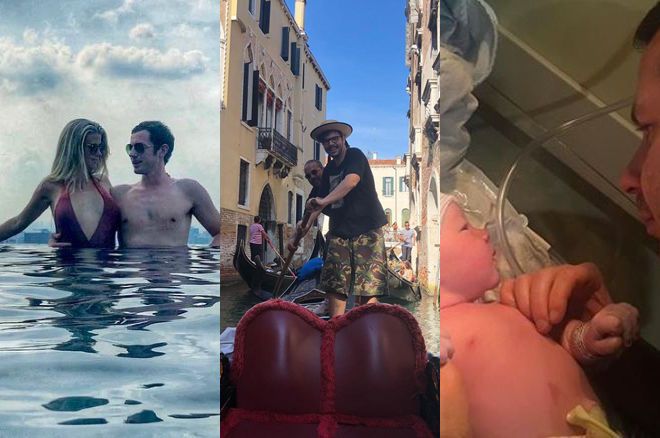 In last week's edition of Off the Felt, we had the 40th birthday of Antonio Esfandiari, Bertrand "ElkY" Grospellier getting engaged, and the Mizrachi's in South Africa. This time, we have a little Little, an announcement by the Merson family, and the birthdays of Doug Polk and Tony G.
Little Boy for Little
Great news for Jonathan Little! This week, his son Thomas Broder Little was born. Huge congrats to Jonathan and his wife:
He also posted a video with "Mr James" about enthusiasm:
Announcement by Merson
Greg Merson and his wife Julie posted an announcement on Instagram with some beautiful news. They will become father and mother in a few months, as Julie just reached the 25 weeks of her pregnancy!
Julie also 'picked up' another addition to the family:
Happy Birthday Tony G & Doug Polk!
Earlier this week, Doug Polk celebrated his 30th birthday and he posted a picture with the beautiful present he received from his mom:
Tony G was also celebrating his birthday this week and he gave a little party at King's Resort in Rozvadov. His outfit was amazing:
Some familiar faces showed up on his party:
Other Updates
Fatima Moreira de Melo did her own make-up. Should she do it more often or let others do it?
Jonah with some poker players in the OMNIA Nightclub:
Fintan Hand did a nice walk with the dog:
Mustapha Kanit tried to do a new job outside of poker:
Tom and Bianca Dwan enjoyed some time in the swimming pool:
Sofia Lovgren in Prague: