Alati and Young Agree to an Early Buyout of the $100K Unlit Bathroom Prop Bet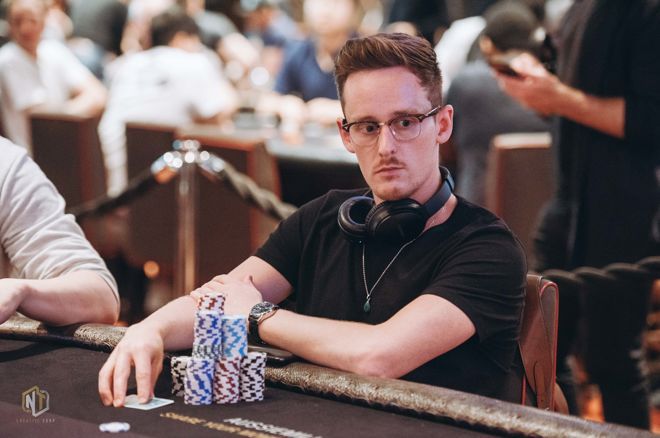 The 30-day $100,000 unlit bathroom prop bet that has captured the attention of the poker world has ended prematurely after twenty days.
Rory Young (lead photo) and Rich Alati have agreed to a buyout deal on Monday, Dec. 10. The buyout required Young to pay Alati $62,400 and his expenses related to the bet, according to an article on PocketFives. Alati was the one staying in the unlit bathroom for twenty days when Young offered the deal.
The bet was first leaked on social media with a Facebook post by Danielle "DMoonGirl" Andersen before Allen Kessler crossposted to TwoPlusTwo that two unknown poker players agreed to a prop bet where one of the individuals was required to live in a dark bathroom for 30 days under the following requirements:
Individual will stay in an unlit, unlocked room with no human interaction for 30 days
A refrigerator with ample food and water will be provided, including fresh food delivery and vitamins
He'll have toiletries, towels, a bed, a paddleball, and a Rubik's cube
No alcohol, sleep aids or other drugs
It was later revealed that the bet took place between Young and Alati at even money for $100,000 where Alati was required within six months to spend thirty days in solitary confinement to win the bet. Alati decided he wanted the bet started in late November so it could be completed one way or the other before the Holidays.
Reaction to the bet in the poker world ranged from players feeling they could do that tomorrow, to some feeling it was impossible and edged on being potentially damaging to Alati's mental health.
Approximately eighty percent of the people responding to a poll by Kessler on 2+2 believed that they would not be able to complete the poll themselves.
"This is the most damaging prop bet I've ever come across," wrote poker industry veteran Paul Oresteen as a reply to the initial Facebook post.
The consensus seemed to be that Young was the favorite and that Alati should have received odds for staying in the unlit bathroom. Young was even able to hedge some of his original bet at favorable terms.
@johnea6 No. I booked a 10k hedge at 3:1. I lose 85k if he completes challenge and win 90k if he succeeds. Rich doe… https://t.co/TWfzf7SJju

— Rory Young (@RoryYou44565767)
As time passed by, the odds appeared to shift into Alati's favor, at least in Young's eyes. After Young noticed Alati was in good spirits after delivering food twenty days into the bet, he decided to negotiate a buyout to further hedge his potential losses.
PokerNews has reached out to Young for comment and will continue to update this story.