This is Your Best Chance to Become a Skrill Silver VIP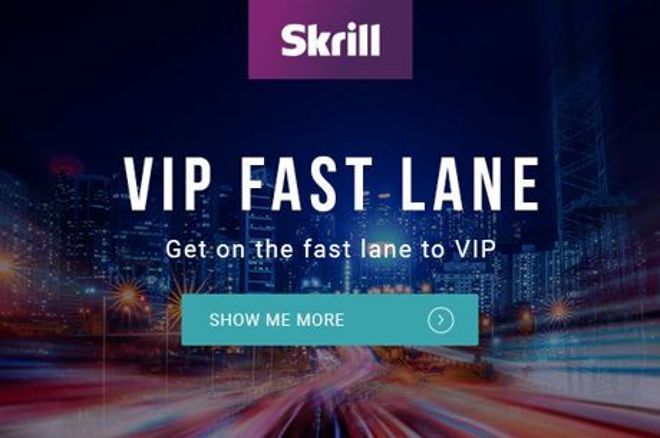 Skrill is one of the biggest, best and most convenient e-wallets that tens of thousands of poker players use to transfer funds to and from their favorite online poker sites. Thanks to this limited-time promotion, PokerNews readers have the opportunity to become a Silver VIP and unlock a wealth of special benefits.
How to Become a Skrill Silver VIP
This special VIP promotion must end on Nov. 15, so you need to hurry if you plan on taking full advantage of it. Whether you are new to Skrill or are already a valued customer, you can get involved in this VIP promotion.
If you are new to Skrill, you need to register via the promotional landing page and click the "Register to Apply" button. Those of you who are already enjoying the benefits of using Skrill have to register via the promotional landing page and click on the "Login to Apply" button.
Once you're all registered for the promotion, you need to deposit at merchants a total of $9,000 before the end of Nov. 15, 2018. Should you manage to hit this target, Skrill will upgrade you to Silver VIP status which will remain in effect until March 31, 2019!
Skrill Silver VIP Benefits
Skrill Silver VIPs enjoy some superb benefits, including:
One multi-currency account
Priority bank uploads
24/7 dedicated VIP care
It is free to send money
There is no money fee cap
It is free to upload by card
You will not pay any bank withdrawal fees
You will benefit from a lower exchange rate of only 2.89%
Skrill is accepted by dozens of online poker rooms around the world, plus thousands of merchants too, including cryptocurrency online.
Most European countries are serviced by Skrill, as are Canada, Brazil and Australia, so why not head over to Skrill now, register for this VIP promotion and see if you can boost your VIP level to Silver for the next five months?