The Muck: Cate Hall Gone, Dan Smith Charity & Negreanu's NHL Picks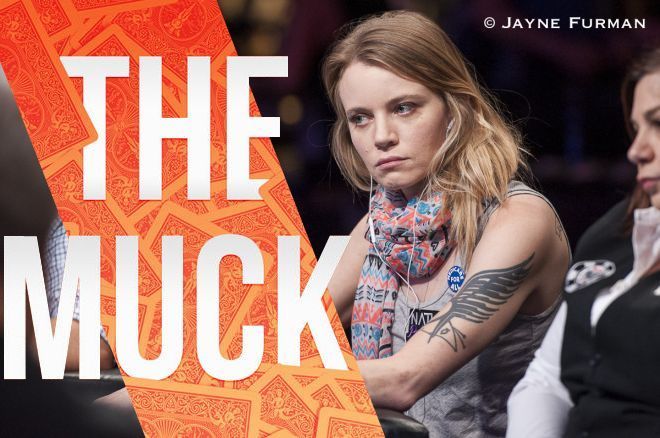 In this week's Muck, we've gathered some of the latest news from Twitter. The disappearance of Cate Hall's account has stirred some reaction, while Dan Smith announced his annual charity drive and Daniel Negreanu is now gracing Twitter with his NHL picks.
Cate Hall Gone
Cate Hall was an active person on Twitter, but for better or worse, she won't be around the twitter streets anymore. Kelly Minkin noticed it and expressed her dissatisfaction:
Todd Witteles doesn't think she will be gone for long, and this spurred a little tangent on who is or is not in need of attention:
@The_Illest @Protentialmn Entertainment value of Twitter declined big time on the day Cate deleted.

— Todd Witteles (@ToddWitteles)
Andrew Barber came to Hall's support indirectly, but then Matt Glantz defended Witteles:
@ToddWitteles @The_Illest @Protentialmn I'd bet my life savings that you like attention more than she does.

— Andrew Barber ? (@abarber1)
@abarber1 @ToddWitteles @The_Illest @Protentialmn Andrew, you know I agree with you on most things. But you are so… https://t.co/yZ3avgQn3g

— Matt Glantz (@MattGlantz)
Dan Smith's Charity Drive
In more uplifting news, for the fifth year in a row, Dan Smith is organizing a charity drive to raise millions of dollars for various good causes. Last year, the number was up to 4.5 million dollars for charity with the help of some friends like Fedor Holz, who donated a generous sum of $250,000. That number was matched by Smith and the people behind the charity drive as all donations up to $1,140,000 total are matched:
How it works: Like in years past, if you donate money to any of the following ten charities, and you forward your receipt to [email protected], we will match your donation, up to $1,140,000 total. This doubles the effectiveness and the impact of your giving.
On Tuesday, he announced the new edition on Twitter:
Very proud to announce the fifth annual charity drive. We are matching up to $1.14 MILLION towards your choice of t… https://t.co/sTLPbllri5

— Dan Smith (@DanSmithHolla)
All information about this charity drive can be found in his blog.
Negreanu's NHL Bets
Besides playing poker, a lot of players like to dabble in sports betting. Daniel Negreanu is one of these players and he has decided to share his NHL bets with his followers via a new Twitter account specifically for this purpose.
This account @NHLHockeyBets will be posting NHL plays throughout the season and tracking all results.

— Daniel Negreanu (@RealKidPoker)
The Canadian was off to a good start, as were any savvy enough to trust the hockey-loving poker player:
If you followed our plays tonight you did good! If you bet $100 each game you just won $399.

— Daniel Negreanu (@RealKidPoker)