Poker Hall of Famer Jack McClelland on His Health, BB Ante & Poker Hall of Fame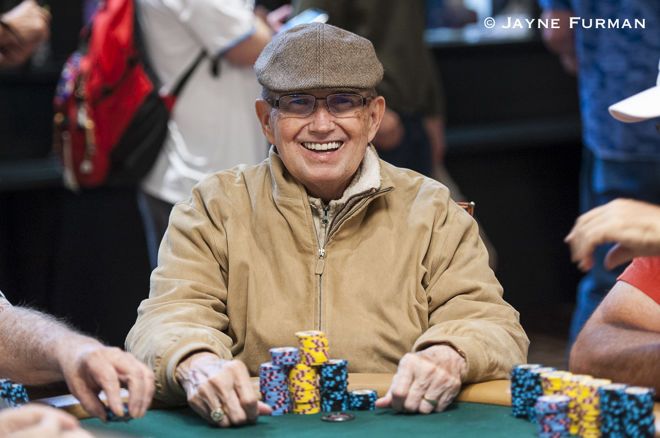 Jack McClelland is a legend in the poker world. A one-time semi-professional bowler, McClelland moved to Vegas in 1976 to care for his ailing mother. Little did he know it'd set him on a four-decade long poker career that would forever influence the game.
He was a World Series of Poker tournament director in the 1980s and spent 2002-2013 running Bellagio Poker Room, where he helped usher in the World Poker Tour as one of their first host venues. He's worked events around the world including in Cyprus, Vienna, and Aruba, and in 2014 his contributions were recognised when he was inducted into the Poker Hall of Fame alongside Daniel Negreanu.
McClelland, who retired at the end of 2013, has experienced his fair share of health issues over the years, but as he recently told PokerNews, things are starting to look up.
"As of the last WSOP I've got my stamina back so I could play tournaments."
"I retired in 2013 and needed a heart transplant," McClelland explained. "I've been sick for a lot of years since I went and ran a tournament in Russia. So, I waited about three years on the transplant list and then I went in and got the transplant.
"That was almost three years ago. It's taken me about three more years to get my stamina back."
McClelland's Return to the Tables
It is McClelland's resilience that has seen him make more and more appearances in Las Vegas cardrooms in recent months.
"As of the last WSOP I've got my stamina back so I could play tournaments," McClelland said. "I think I played 6-7 tournaments at the WSOP. I've been playing other ones at the Venetian, Wynn and places like that. Just kind of playing and enjoying retirement."
As a player, McClelland's resumé dates back to 1983. He's amassed $158,765 in that time including a career-best $33,966 for winning the 2000 Heavenly Hold'em $220 Limit Hold'em event in Los Angeles. More recently, he finished third in a $200 daily tournament at Wynn Las Vegas, good for $1,578.
"I was playing tournaments for years until my health problems," he continued. "Now some days I'll play two days a week or seven days a week depending on what's going on."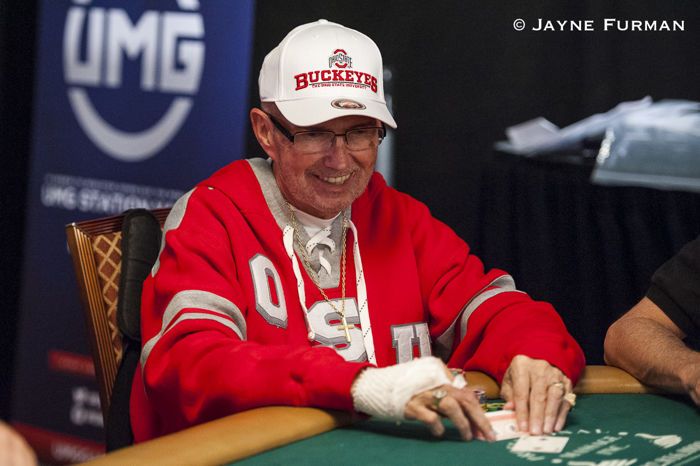 Thoughts on Big Blind Ante
As an architect of tournament poker, we couldn't help but ask McClelland his thoughts on the big blind ante phenomenon sweeping the poker world.
"I think the BB ante is going to be the wave of the future," McClelland said. "I've played in several of them and you get a lot more hands out. It's a lot easier on the dealers.
"I think the BB ante is going to be the wave of the future."
"It changed the play a little bit but good players learn how to adapt to it. It took me a few tournaments to figure out a little bit different strategy. It looks like the big blind ante will be everywhere unless someone gets totally stuck in tradition and refuses to change."
For McClelland, the big blind ante is just another evolutionary leap for the game. He's seen many over the course of his career.
"It's like everything else, you had five-card stud and players wanted more action," he recalled. "So, you went to six-card stud, then seven, then hold'em, pineapple, then Omaha, badeucey, badacey, and everything else. The super sharp guys, before they start a new game they already have everything figured out so they'll always be ahead of the curve."
Poker Hall of Fame Candidates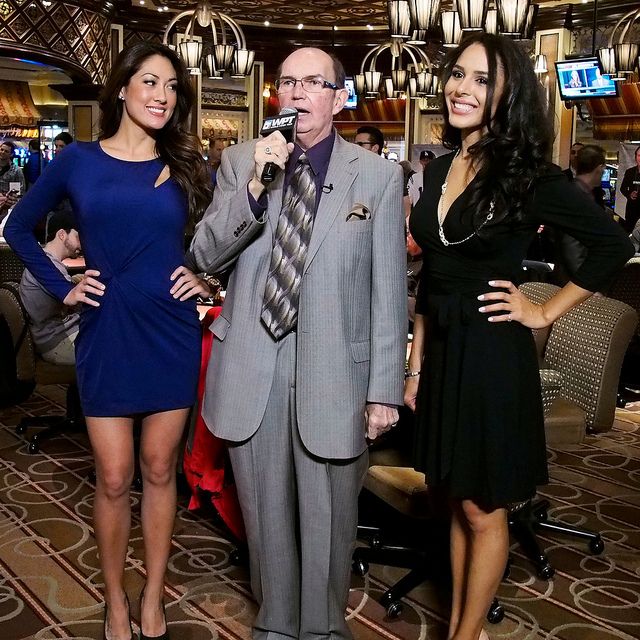 As a member of the Poker Hall of Fame, McClelland's voice rings loud when it comes to who gets in. Granted, he only gets a single vote, but there's no denying what he has to say influences others.
"I think Chris Bjorin really deserves to be in," McClelland replied when asked who he'd like to see join the club. "He's cashed in I don't know how many tournaments and won several. He just gets deep every tournament. For his age and everything he's done great."
Another industry veteran he'd like to see get in is the man he worked with to bring the WPT to Bellagio – Steve Lipscomb.
"One of the people that should really be in is Steve, who came up with the idea of the World Poker Tour," McClelland said. "Once we started showing the hole cards – which, talking players into showing their cards, I didn't think it'd be possible – but once we started showing the hole cards, life changed. People weren't intimidated to come in and play.
"...Once we started showing the hole cards, life changed."
"When I ran the tournaments at the Commerce, they had 300 tables and one no-limit game. Now you go in and it's all no-limit. People would walk into the Bellagio and say they wanted to play the game where they could go all in. It completely changed the face of poker."
It'll be nine months before nominations open for the Poker Hall of Fame Class of 2019, so only time will tell if McClelland's picks grace the list. In the meantime, he'll be patiently grinding the tables up and down the Las Vegas Strip. If you see him, be sure to say hello to the eminent game changer.