Cash Game Festival Caps Off Season in Tallinn Nov. 21-25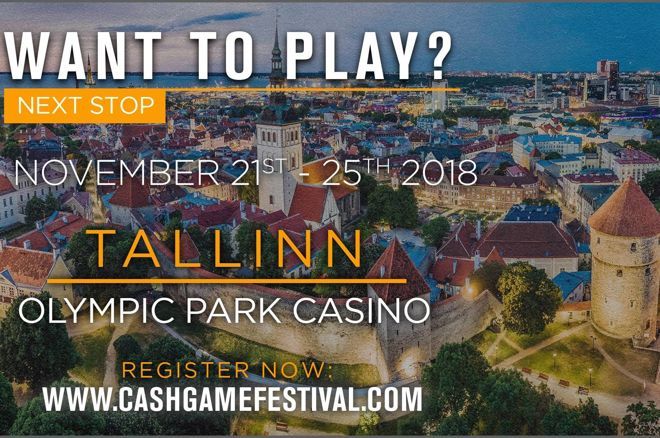 The Cash Game Festival is about to head back to where it all began in the Estonian capital of Tallinn to cap off its seven-event 2018 season at Olympic Park Casino on Nov. 21-25.
Tallinn holds a special place for the Cash Game Festival as the first three stops in the festival's history took place in the Estonian capital in 2014 and 2015 before the festival went international with six stops in 2016, nine in 2017, and seven in 2018.
The festival features five days and more than 120 hours of non-stop cash game action at stakes big and small in a fun recreational environment.
Players travel from throughout Europe, including plenty of qualifiers from Cash Game Festival partners Unibet Poker, 32Red Poker, OlyBet Poker, and betsafe Poker, not only to play no-limit hold'em, but also games that are less frequently spread. Previous festivals included action in pot-limit Omaha, pot-limit Omaha hi/lo, deuce-seven triple draw, open-face Chinese poker, Sviten Special, super stud, H.O.R.S.E., super dealer's choice, and more.
Feature Tables Allow Recreational Players to Shine
The Cash Game Festival provides a chance for the recreational player to shine. Of course, the festival also attracts professional players as well.
One of the highlights of the festival is that it hosts two televised feature tables per day or ten in total throughout the festival with stakes starting as low as €1/€2. Anyone can play in these games simply by heading to the Cash Game Festival website and registering for a seat.
The feature tables allow family and friends to follow the action on the Cash Game Festival Twitch channel on a 20-minute delay with hole cards exposed. For the first time, Christin Mäemets will be hosting the commentary with guest hosts joining her throughout the festival.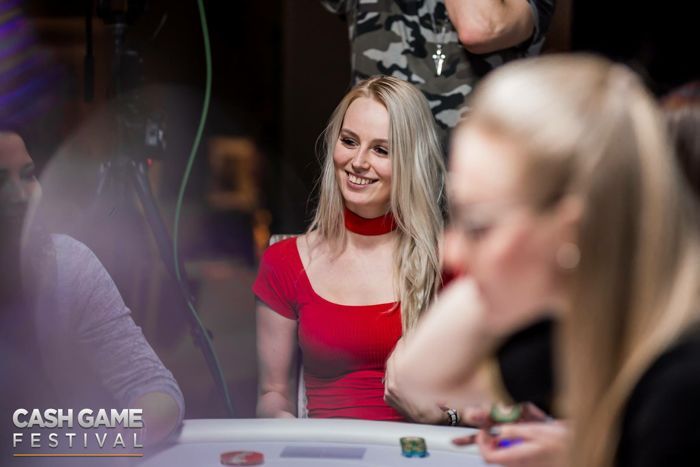 Mäemets hosted a pre-event stream at the last Cash Game Festival in Bratislava featuring many popular players living in Tallinn including Unibet Poker Ambassador Espen Uhlen Jorstad and Cash Game Festival Co-Founder Martin "Franke" von Zweigbergk. Cash Game Festival fans were impressed with both her knowledge of poker as well as the way she maintained a smooth flow throughout the stream, and she is happy to join the Cash Game Festival family.
"They are all such amazing people and I am happy to be part of it."
"I am super excited about joining the Cash Game Festival team," said Mäemets. "They are all such amazing people and I am happy to be part of it. The pre-event for the Cash Game Festival was my first time commentating such a big event but people were unbelievably supportive and positive. So I am excited for all of the future Cash Game Festival events."
Action Off the Felt
Another major draw of the Cash Game Festival is its hospitality package as it provides ample opportunities for players to socialize with others who share common interests.
Cash Game Festival qualifiers and others with the hospitality package will be invited to enjoy welcome drinks, a VIP dinner, a players' party, a city tour with a twist, and a sporting event. Unlike tournament festivals, players can take breaks from the poker action since in cash games, players decide their own schedule.
Head to the Cash Game Festival website for more information about the hospitality package and to book your spot on the televised feature tables.
Here is a look at some of the highlights from last Cash Game Festival in Bratislava in September.