It Just Became Easier for You to Become a Silver VIP at Skrill

Jason Glatzer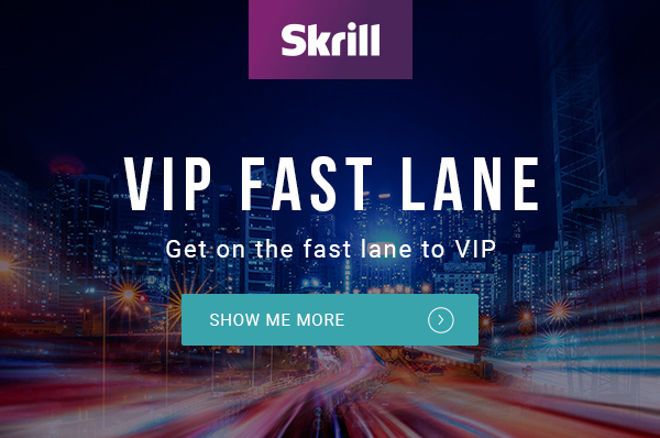 Poker players love the e-wallet Skrill due to its ease for transactions on and off online poker rooms, its security, and its amazing VIP program.
Skrill has just made it even easier to become a Silver VIP which provides all the amazing benefits listed below, including eliminating many fees, lower foreign exchange fees, 24/7 VIP care, and the ability to have a second account in another currency.
Skrill Silver VIP Benefits
+ 1 multicurrency account
Priority bank uploads
Dedicated 24/7 VIP care
Free send money fee
Zero send money fee cap
Free Card upload fee
Free Bank withdrawals fees
Lower FX fees: 2.89%
The first step to earning all these benefits is to opt into this amazing promotion. If you're a new Skrill user, register via the Promo Landing page "Register to Apply" button.
If you are an existing Skrill user, simply register via the Promo Landing page by clicking on the "Login to Apply" button.
After this step is completed, simply transact $9,000 or more to merchants between Oct. 15 to Nov. 15 and you will become a Skrill Silver VIP until March 31.
It couldn't be any easier to become a Skrill Silver VIP than it is now. Sign-up to Skrill today to get started.
*Skrill does not provide services in Afghanistan, Angola, Barbados, Benin, Burkina Faso, Cape Verde, Comoros, Crimea, Cuba, Djibouti, Eritrea, Faroe Islands, French Polynesia, Gambia, Greenland, Grenada, Guadaloupe, Guyana, Iran, Iraq, Japan, Kygyzstan, Lao, Lybia, Macao, Martinque, Nambia, New Caldonia, Niger, North Korea, Palau, Reunion, Samoa, Sudan (North and South), Suriname, Syria, Tajikistan, Toga, and Turkmenistan.