Genting Casino Westcliff Undergoing a Multi-Million-Pound Refurbishment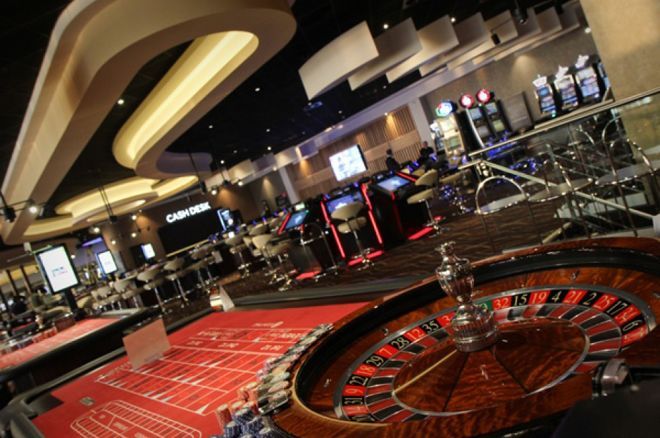 Visitors to Genting Casino Westcliff on Southend-on-Sea will soon have new, luxurious surroundings to relax in in as the venue is undergoing a multi-million-pound refurbishment.
The main focus of the refurbishment is a revamp of the bar area that will include a new, long bar with multiple flat screen TVs throughout, including a massive 98 inch LEDS screen that will be the biggest screen in Southend and perfect for watching major sporting event on.
According to Genting, the new-look bar features a gold theme and has been lengthened and had service stations added to increase capacity. There will also be private booths installed complete with mobile phone charging points.
Customers will be able to order food and drinks from the new bar with a new "Dark Nights" food menu being launched in time for the opening of the new bar area, which is scheduled for Nov. 16.
Other improvements include modernised toilets, new carpeting throughout the casino and a touch-up of the casino's exterior including new signage and neon lights.
Simon Woodford, the general manager of Genting Casino Westcliff, said: "We are delighted to announce that the casino is undergoing a fantastic refurbishment. The new and improved bar area will revert back to a long bar, rather than the island bar we currently have at the moment, offering our customers a better in casino experience. The TV screens, booths and food menu will provide our customers with a place they can relax and socialise with friends."